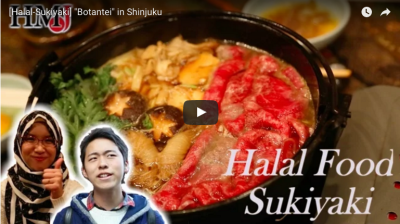 "Muslim friendly menu"
Botantei is one of the Halal Japanese restaurant in Shinjuku and it's known as restaurant serving muslim friendly menu.
In terms of this menu, of course they serve no pork and no alcohol,and they also use halal ingredients,so you can eat without any worries.
In addition to that they consider "Praying" which muslim often get in trouble in Japan.
In this restaurant there is always muslim chef,so you can use prayer's mat and qibla compass by just calling them.