A Japanese company's Policy for Muslim
Yanmar Co., Ltd (https://www.yanmar.com/jp/) manufactures industrial diesel engine as a core business and offers total solution that combines products, services, and know-how to multiple markets. They develop seven business: Small engines、Large engines、Agricultural Machines ・Agricultural Facility、Construction Machines、Energy System、Marine、machine tool
・Component, and these businesses are expanding on a global scale. The overseas sales ratio reaches 50%. This company is one of the representative company in Japan, which manufactures industrial machinery for 104 years.
Yanmar started serving Muslim-friendly dishes at their office cafeteria.
*They currently have 4 Muslim workers.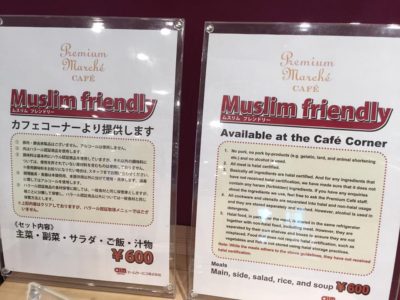 They offer 16 types of Muslim-friendly menus which changes per season, totaling types of menus annually. Muslim workers happily told us that their style changed from "searching for what they can eat" to "choosing what they want to eat."
Also, describing that "Muslim-friendly menus are not dishes exclusive to Muslims," Japanese workers are also enjoying these dishes, which is helping in spreading understanding for "Muslim-friendly services" in the company.
Moreover, although an open meeting room was used for praying, they recently made an official prayer space for the company. Wudu can be carried out in a multipurpose washroom.
Japanese Corporations making such commitments in creating an environment that makes it easier for Muslims to work is expected to increase in the future.
*There is a natural apiary inside the company.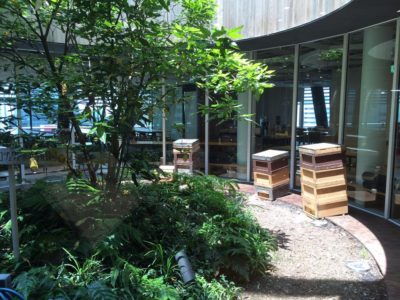 WORK INFORMATION FOR MUSLIM IN JAPAM
HMJ transmits information about work in Japan.
https://www.facebook.com/groups/1546167095622959/
Related article
[card url="https://www.halalmedia.jp/archives/7537/rakuten-muslim-friendly-service/"]