Beauty information for Muslim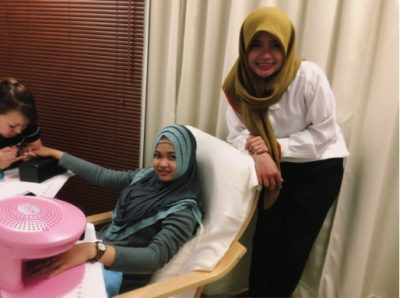 Please tell us what made you start nail care for Muslims?
I had many chances of meeting Muslim women through my job and was impressed how highly concerned they were of beauty and fashion, as well as their refined taste in clothes. After finding out that there are polishes that can be used for Muslim people, we started this salon to offer service along with nail care technique given by the Japanese, whom are known to be manually dexterous.