The mosque takes 18 minutes by car from Tokyo Disneyland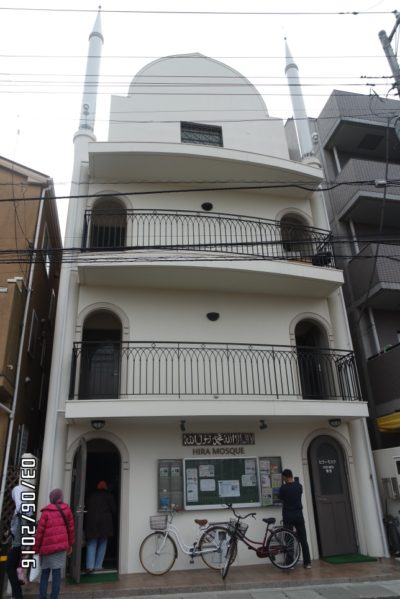 Written by Nurul Hanim Karim san, Malaysia
Most Muslim will think that most of the mosques or musolla in Tokyo will be located at the Tokyo city itself. However, we managed to find some mosques or musolla that situated outside Tokyo town such as this small and cute mosque, the Hira Mosque in Ichikawa, which is 18 minutes by car from Tokyo Disneyland and 5 minute walk from Gyotoku Station.
We stop for our prayer here after spending some times in Tokyo Disneyland and found a 3-storey mosque overlooking a playground in a peaceful neighborhood which offers a good place for us travelers to perform our duties as a Muslim here.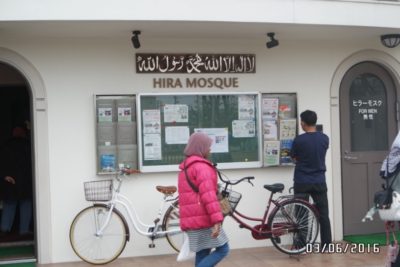 The female and male area were divided into 2 areas at the ground floor of the building. The woman area is at the left and the male area is at the right side. Please refer to the instructions notice on the doors.
Although the prayer room is quite small but sufficient for us to pray with comfort. There was no internal heater but the mosque provided a few small external heaters for the visitor during the winter months. There are internal toilet and wudu' area is beside the prayer area which is convenient for the visitors without having to go to another place to take wudu'.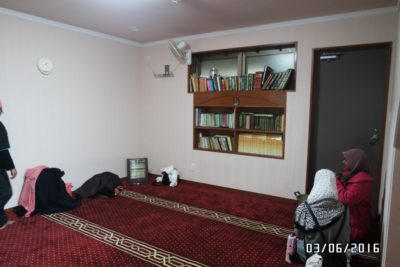 Therefore, if any of the Muslim travellers happen to be in this area, they can perform their duties here without having to go all the way to Tokyo. However, travellers who came with their own transportation need to find a place to park nearby since there is no parking spaces for the mosque.
References:
1) https://www.facebook.com/pages/Hira-Mosque/113544778730539
2) http://www.beautifulmosque.com/Hira-Mosque-in-Ichikawa-shi-Japan
Masjid & prayer space in Japan
[bc url="https://www.halalmedia.jp/masjid/"]
[bc url="https://www.halalmedia.jp/prayer-space/"]