Halal sweets in Tokyo, Asakusa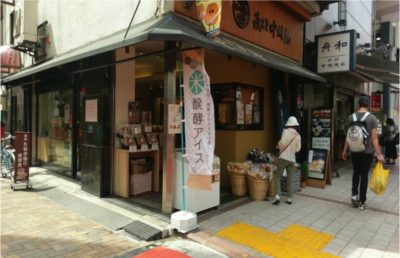 Written by Niken P. Martono
It is almost impossible to walk down the Tokyo street in August without using your hat, umbrellas, or those traditional hand fan. Yes, summer in Tokyo, well in most cities in Japan, is THAT hot. And when it is above 30ºC/86 ºF outside, it is impossible not to think about ice creams all the time. The good news is now you can easily find halal (and vegan!) ice cream in the middle of the famous Orange Street in Asakusa.
Asakusa Nakamuraya, well-known as a great producer of rice crackers (sanbei) started to produce home-made, non-dairy, vegan, and halal certified ice cream, too. Their non-dairy ice cream is made with rice milk and they offer 3 different flavor of ice cream: vanilla, adzuki bean, and chest nut. You can get a cup of chestnut ice cream for only 345 yen, and 320 yen for other flavors! Tried all of them and it was one of the richest vegan ice creams I tasted. The texture was surprisingly smooth yet so milky. The sweetness is just at the perfect level so you won't feel bad after eating them.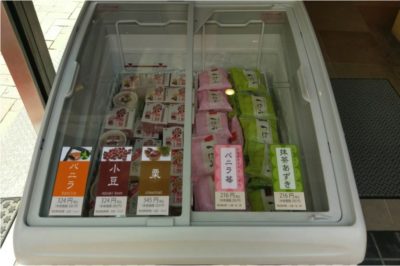 The Nakamuraya's ice cream cup is made with only organic ingredients, no animal product and artificial sweetener added. If you are around Asakusa, Nakamuraya is located in the middle of Orange Street with a lot of all time favorite rice cracker displayed in front of the store that would make you easily recognize the place. Come and get them soon before the summer is over!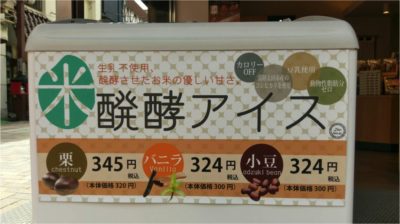 Asakusa Nakamuraya Orange Street Shop / 浅くさ中村屋 オレンジ通り店
Tel

03-3875-1682

OPEN

10:00-18:30

CLOSE

Wednesday

Address

1-22-11, Asakusa, Taito-ku, Tokyo, 111-0032, Japan

Website
Related Article
[card url="https://www.halalmedia.jp/archives/14486/tokyo-map-for-muslims-is-now-available-many-places-to-visit-in-asakusa-ueno-and-yanaka/"]