Many our heros in Tochigi
Written by Hafizah Khusni san
My family and I went to Bandai Museum last week. Firstly, what is Bandai? To those who wonder, Bandai is a Japanese toys and video games making company as well as the producer for large number of plastic model kits. Bandai Museum displays approximately 35,000 pieces from its own collection of traditional Japanese toys, antique toys from around the world, Gundam collections and the precious Edison Collection, which consists of Thomas Edison's inventions. The exhibition is open to general public.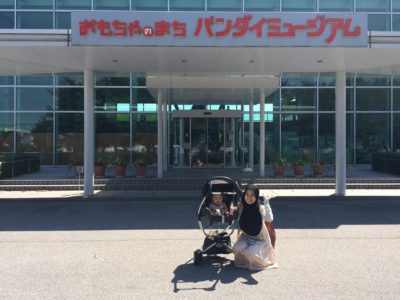 Located in Mibu city, Tochigi prefecture, Bandai Museum takes about 1 and a half hour to reach by car from Tokyo. If you opt for a train ride, the nearest stations to get to the museum are Omochanomachi Station (Tobu Utsunomiya line) or Ishibashi station (JR Utsunomiya line). Taxi ride from Ishibashi Station will take about 15 minutes time, while 10 minutes walking to reach to the museum if you choose to debark at Omochanomachi station.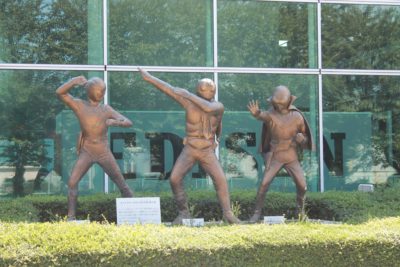 The museum is divided into 4 sections; Japan Toy Museum, World Toy Museum, Hobby Museum and Edison Museum. Japan Toy Museum displays various types of toys from Edo era until present. There are also toy being played even before Edo era displayed in this museum called 'Kaiawase'. Other than that, many other famous Japan's toys that were made from 1950's until 2000's being displayed such as Astro Boy, Tranzor Z, Super Sentai series collection, Kamen Rider, Sailormoon figure collection and Tamagotchi.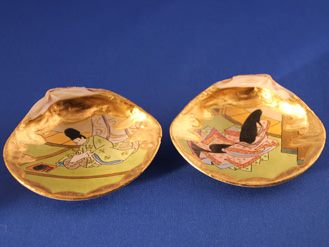 'Kaiawase' was being played by the noble family during Heian period (794-1185). They appreciate and compete about the drawn painting on the shell, making song based on the painting and a lot more ways of playing 'Kaiawase'. It is also said that 'Kaiawase' is the harmony proof of married couple and also a necessary item in a marriage.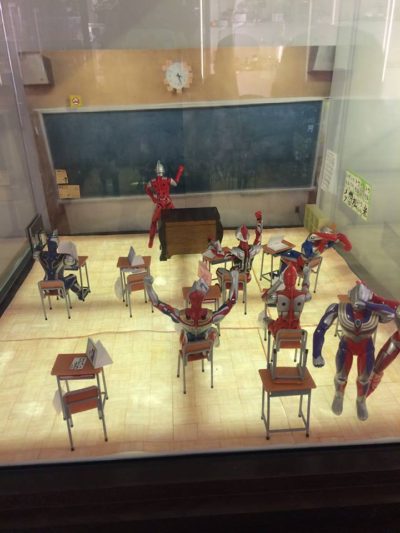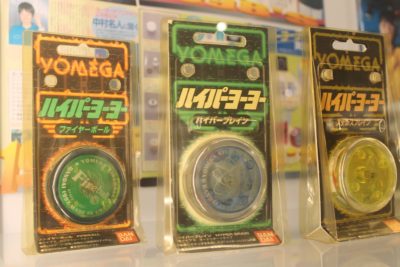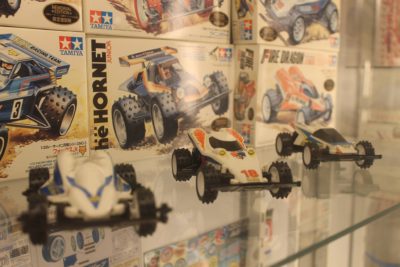 After the Japan Toy section, next we went to World Toy Museum section. This section exhibits about 7000 toys that were inherited from London Toy Museum. Most of the toys are from European countries such as German, Britain, Spain, France and Italy. A Britain wooden doll made in the middle of 18th century also being displayed, making this wooden doll the most antique toy in the World Toy Museum collection.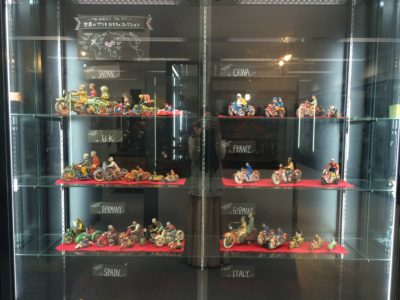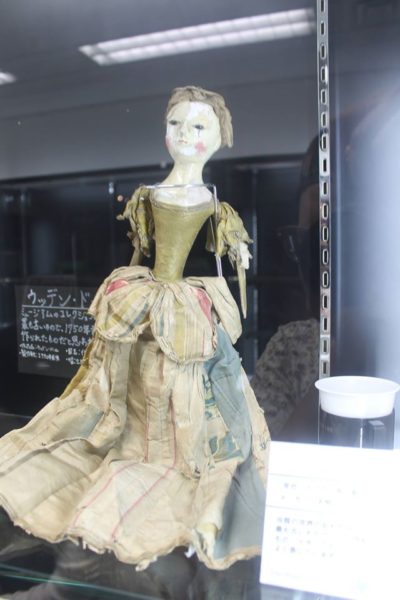 The most antique wooden doll in this museum
Many Gundam collections are being displayed in the Hobby Museum section. From complete set of Gundam plastic model kits, 1/144 scale of White Base; a space ship that appears in one of Gundam's anime and also a three dimensional artwork named 'Dream of ZAKU' made by Gundam creator himself. Besides that, visitors will be welcomed by a real-life size Gundam bust earlier at the museum entrance. They also prepares Gundam and other props for visitors to put on for memorable photographs!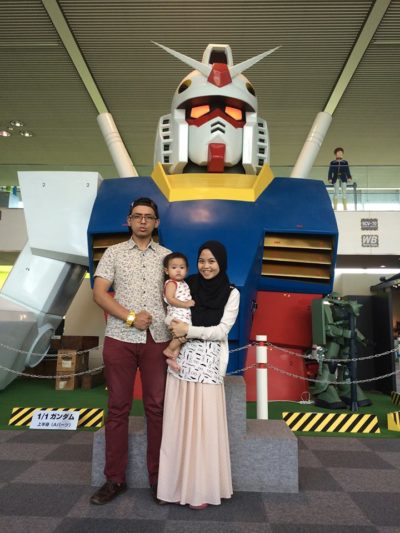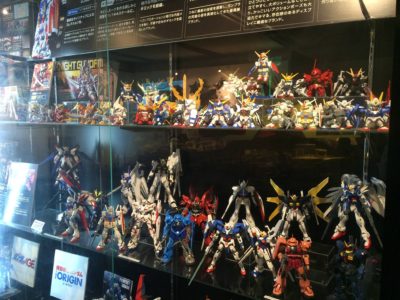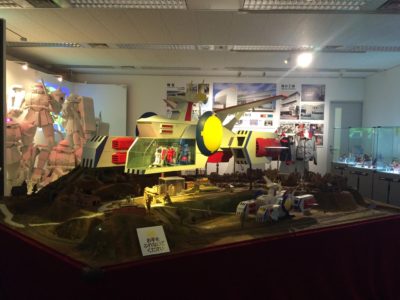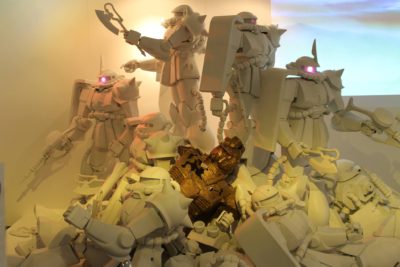 The last section that we visited was the Edison Museum. Many great innovation collections of Thomas Edison are being exhibit in this museum such as the historic electric light bulb and phonograph. Besides that, movie projector, tele voice recorder and many more inventions of Edison and his company are also being displayed here.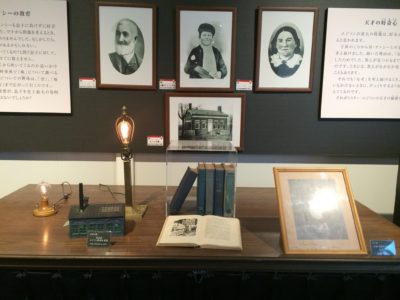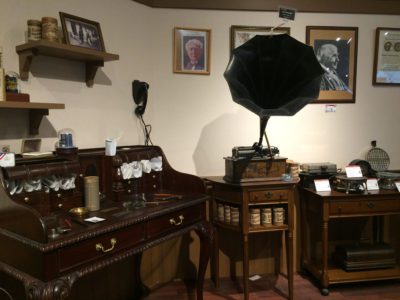 As for the facilities, toilet for disables, elder people or pregnant mother is available. Nursing room to be used by mother and baby is located just beside the toilet. Other than that, there is a play area providing wide space for little ones to play with many toys or even books to read. Wide open grass field at the back of the museum provides space to play or even have a picnic with families and friends. No parking fees needed for visitors coming by car. With all of this exciting experience, it just cost 1000 yen for admission fee for an adult, 600 yen for children ages 4 to 15 years old and 800 yen for adults aged 65 and up. This museum opens at 10am to 4:30pm every day. We had a blast spending time here!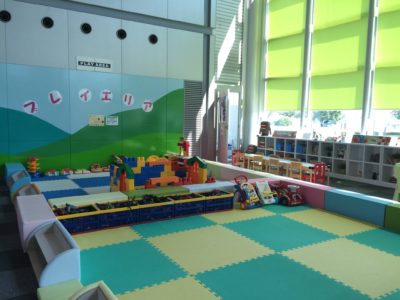 Many toys can be played here ranging from baby toys to the one who suitable with toddlers.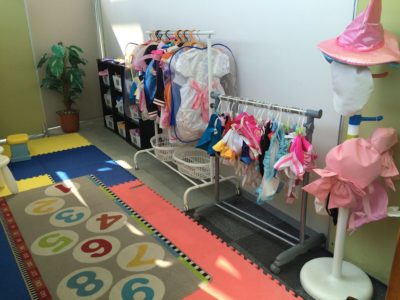 Fitting room available for kids to transform themselves to their most favourite anime costume!
BANDAI MUSEUM
Tel

0282-86-2310

OPEN

10:00~16:30

Address

3-6-20, Omochanomachi, Mibu-machi Shimotsuga-gun, Tochigi, 321-0202, Japan

Website
Related Articles
[card url="https://www.halalmedia.jp/ja/archives/16893/sano-muslimthon-2016-round-1/"]
[card url="https://www.halalmedia.jp/archives/16727/enjoy-muslim-friendly-town-sano-premium-outlet-mountain-welcomes-cats-best-gyoza-japan/"]