Try their Halal Hida Beef Steak!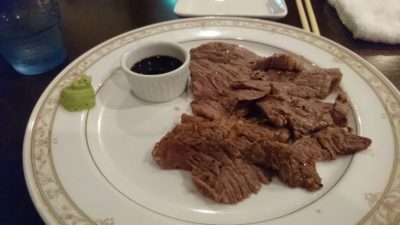 Written by Dwinda Nafisah
Indonesian blogger (http://www.jengdwinda.tumblr.com)
Having a piece of wagyu steak is something luxurious for Muslim living in Japan. It is not only due to its high price, but also its scarcity. Finding halal wagyu in Japan is not easy, especially in Chubu Area. To get halal wagyu, I have to go to the Japan tourism's Golden Route such as Tokyo and Kyoto. It is such a long trip and takes much time since I am living in Mie Prefecture.