Long awaited halal bread
September 14th, 2016
Written by TMC Toyama Muslim Center
Halal office manager Satoshi Hirai
The first "TMC Toyama Muslim center HALAL certified" product is now available.
Through hearing voices of Muslims living in Japan with respect to certified products, we heard many requests mentioning that "I wish there was local bread to eat at home every day. I want my children to eat HALAL-friendly bread at a reasonable price."
Although selecting ingredients and adjusting the price was difficult, the project came to life thanks to many trial and error by a small bread company in Toyama City. We started periodical sales of 200 packages on the day of prayer meeting on Friday.
We are very happy to announce that we have received many voices from Muslim families living in Toyama City and Imizu City that it was "delicious, and for a reasonable price!eneral sales of the product will take long because the manufacturing facility is small, but we will make efforts for providing the products by order by the end of the year.
We will continue to increase more Muslim-friendly food, products, and services from Toyama and promote activities such that we can also provide them to tourists as well.
TEL:080-1957-432(Toyama Muslim Center)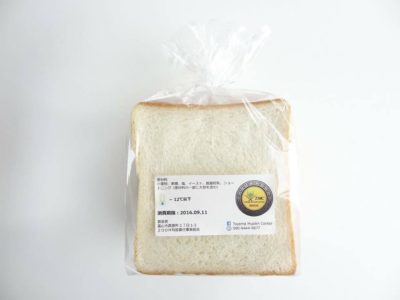 Related Articles
[card url="https://www.halalmedia.jp/archives/16668/halal-bakery-ali-bakery-opened-in-nagoya/"]