First prayer space at MEGA Don Quijote.
MEGA Don Quijote Lapark Utsunomiya store decided to renovate the staff lounge on the 4th floor of their building to make a prayer space in order to host customers visiting from Southeast Asia. This will be the first prayer space in Utsunomiya. Of course, it is available for use by foreign exchange students and Muslims living in Japan.
Store manager Mr. Nakabayashi commented that "I am hoping this will lead to revitalization of central Utsunomiya", and is planning to sell HALAL products in store in the near future.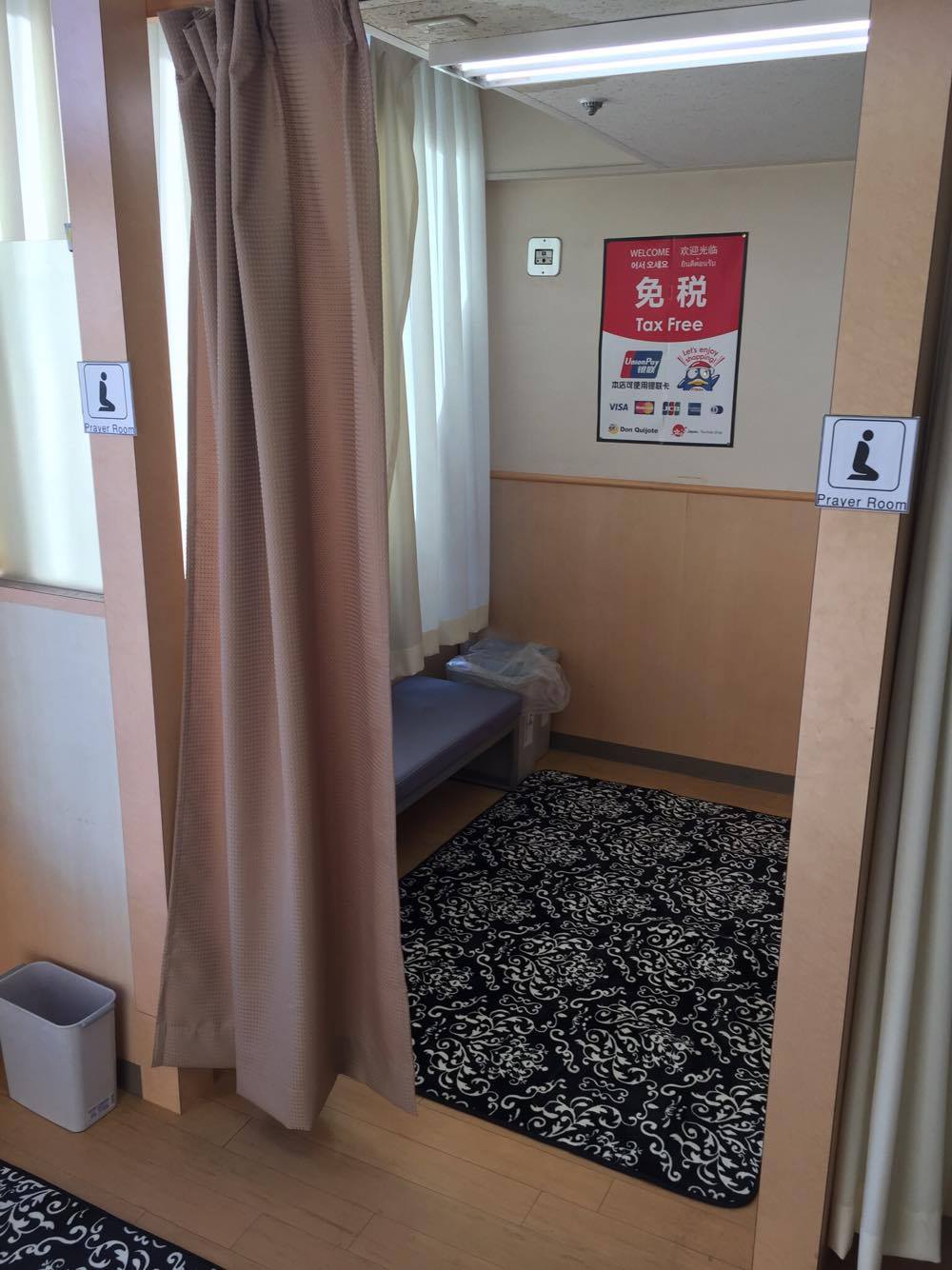 MEGA Don Quijote Lapark Utsunomiya store
<
dl>
Tel
028-632-3810
OPEN
9:00~23:00
<dt>Address</dt>
<dd>2-3-12, Babadori, Utsunomiya-shi, Tochigi, 320-0026, Japan</dd>

Prayer space
Website
Related Article

[card url="https://www.halalmedia.jp/archives/6295/utsunomiya-university-is-now-offering-halal-recommended-menus/"]

[bc url="https://www.halalmedia.jp/masjid/"]

[bc url="https://www.halalmedia.jp/prayer-space/"]