The latest topical content "Muslim Fashion"
Author:Shinya Yokoyama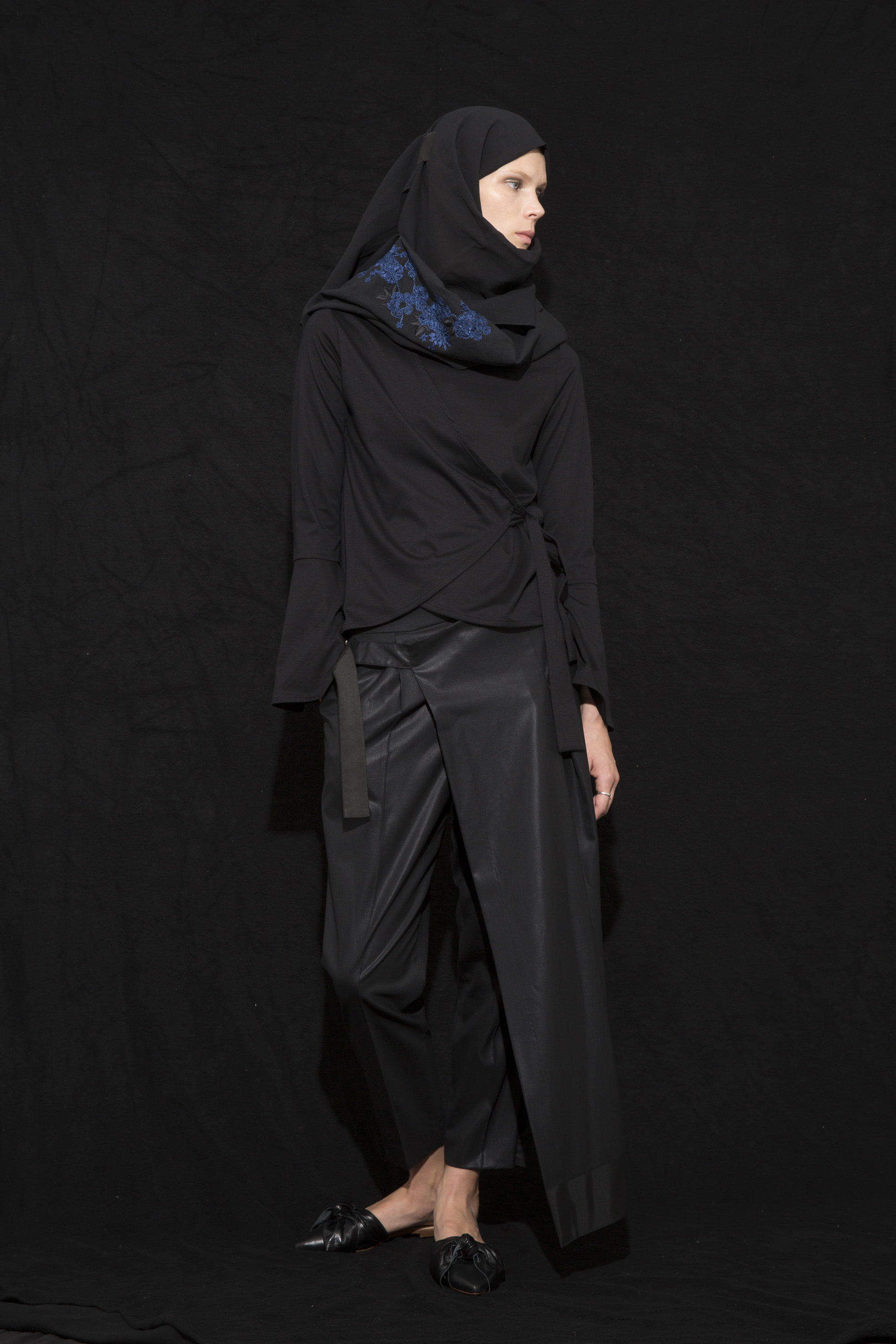 RIEKA INOUE-GNU-, who is planning to exhibit at ARAB FASHION WEEK starting October 6th, will hold a pre-ordering session for her 2017 Spring and Summer collection. A friend's day will be held on October 29th (Sat), which is the last day. This allows general visitors to attend and pre-order products at a discounted price.
RIEKA INOUE-GNU- 2017 Spring/Summer Collection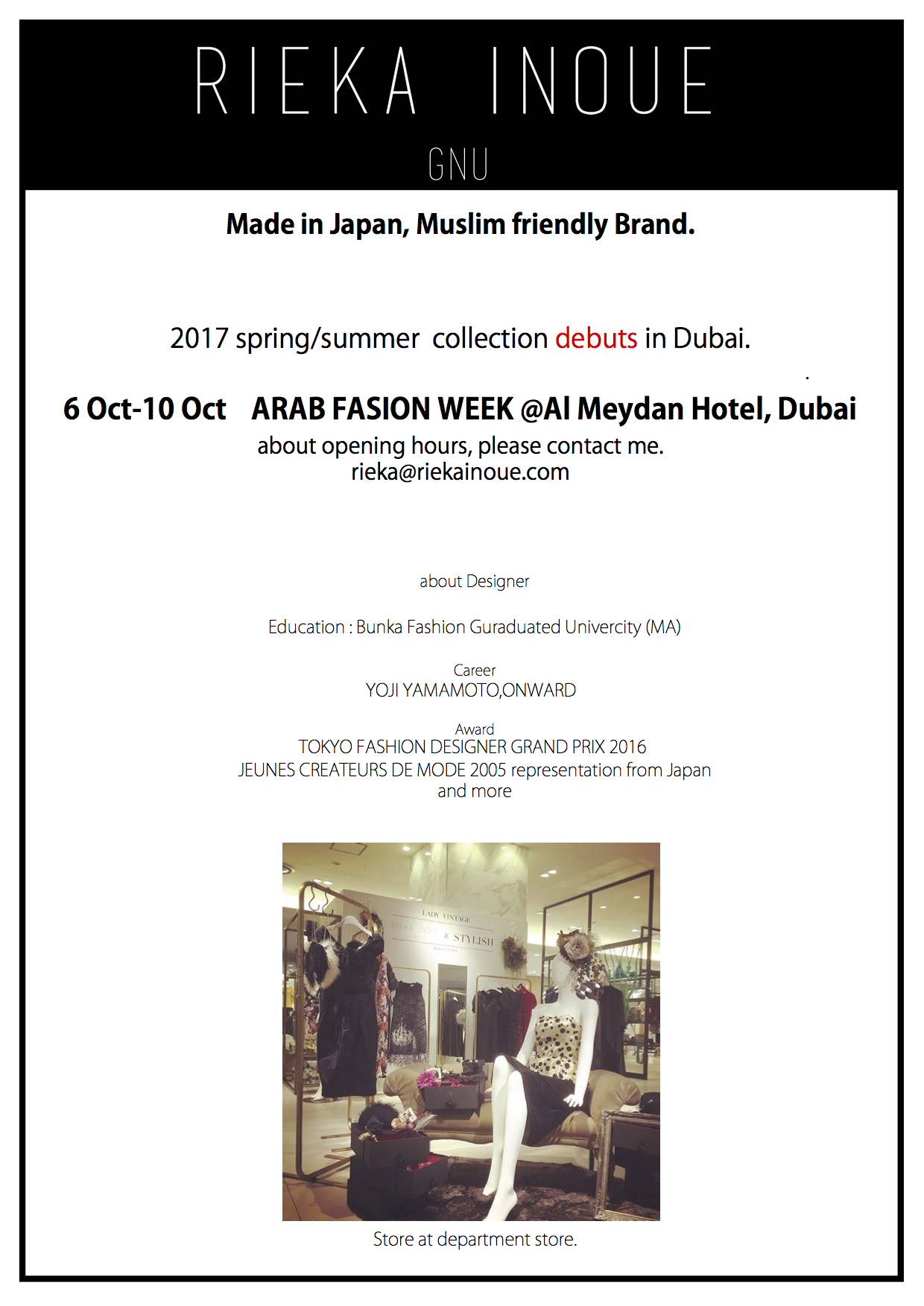 October 26th (Weds) to 29th (Sat) 2016
MAGRITTE with DaDa
2-11-15 Tokyo-to, Minato-ku, Kita-aoyama 1F
http://magritte.co.jp/withdada/
GNU also plans on participating in TOKYO MODEST FASHION SHOW in November.
TOKYO MODEST FASHION SHOW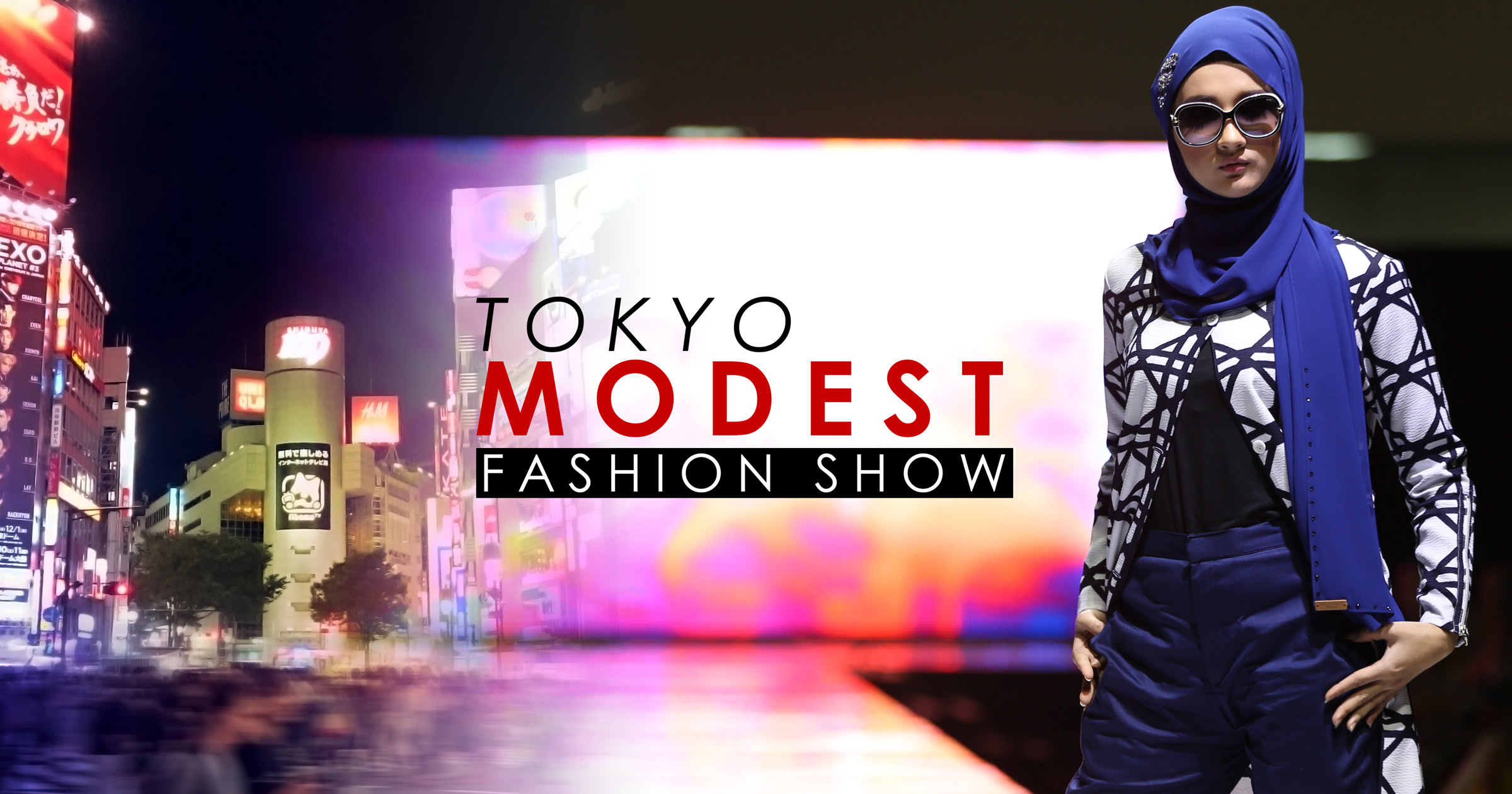 Designer
RIEKA INOUE
Bunka Fashion Graduate University
Started up her own brand after working at Yoji Yamamoto, BAYCREW'S, etc.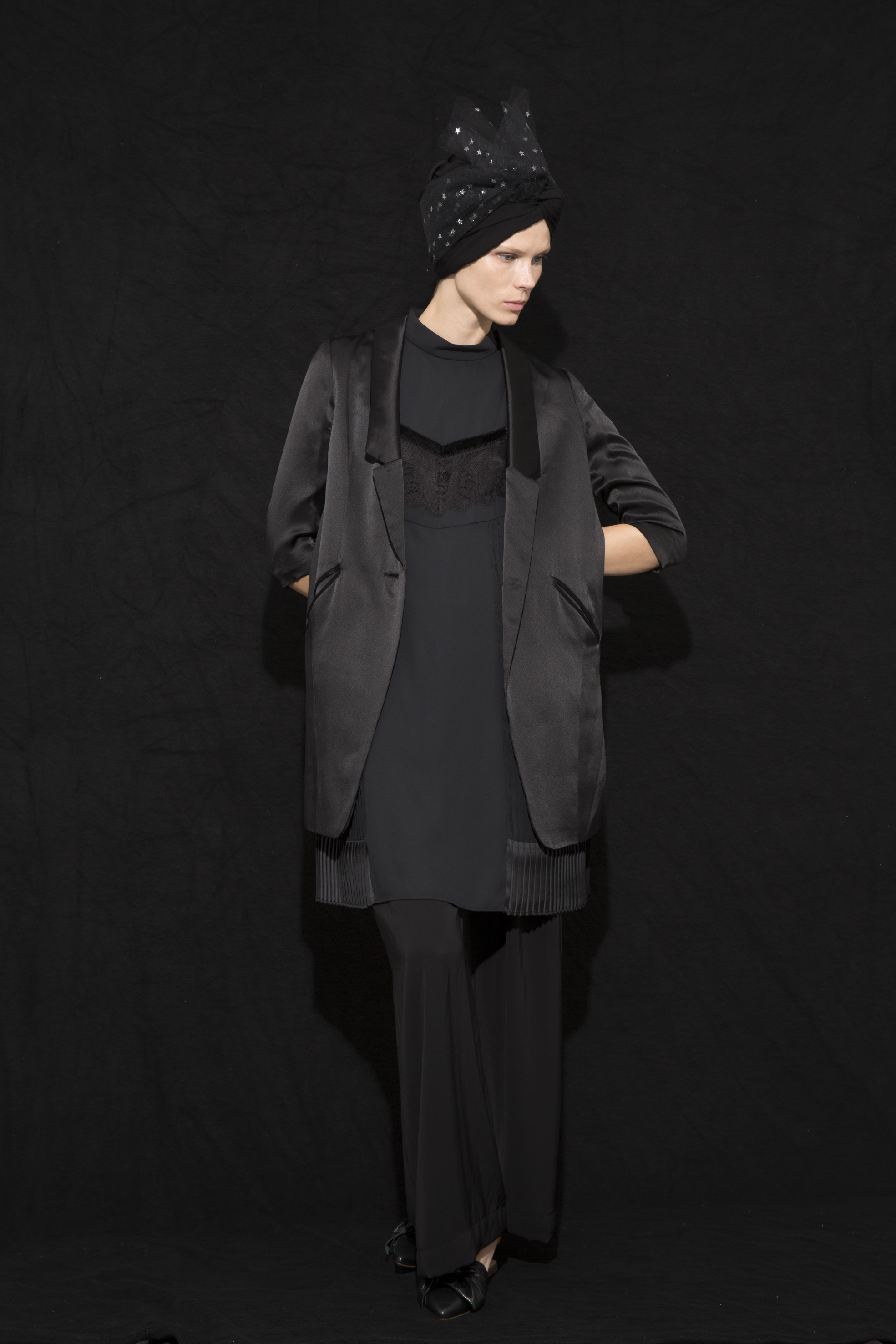 Brand Description
Cool / Vintage / Too Much /Glam
A DRESS and HEAD PIECES BRAND that people wear to impress no one but themselves
They sell products in department stores and selected shops in Japan as well as other Asian countries such as China and Hong Kong.
She became widely known for presenting a Muslim-friendly capsule design as one of the first Japanese designer brands.
She was selected for First Prize at 2016 Tokyo New Designer Fashion Grand Prix.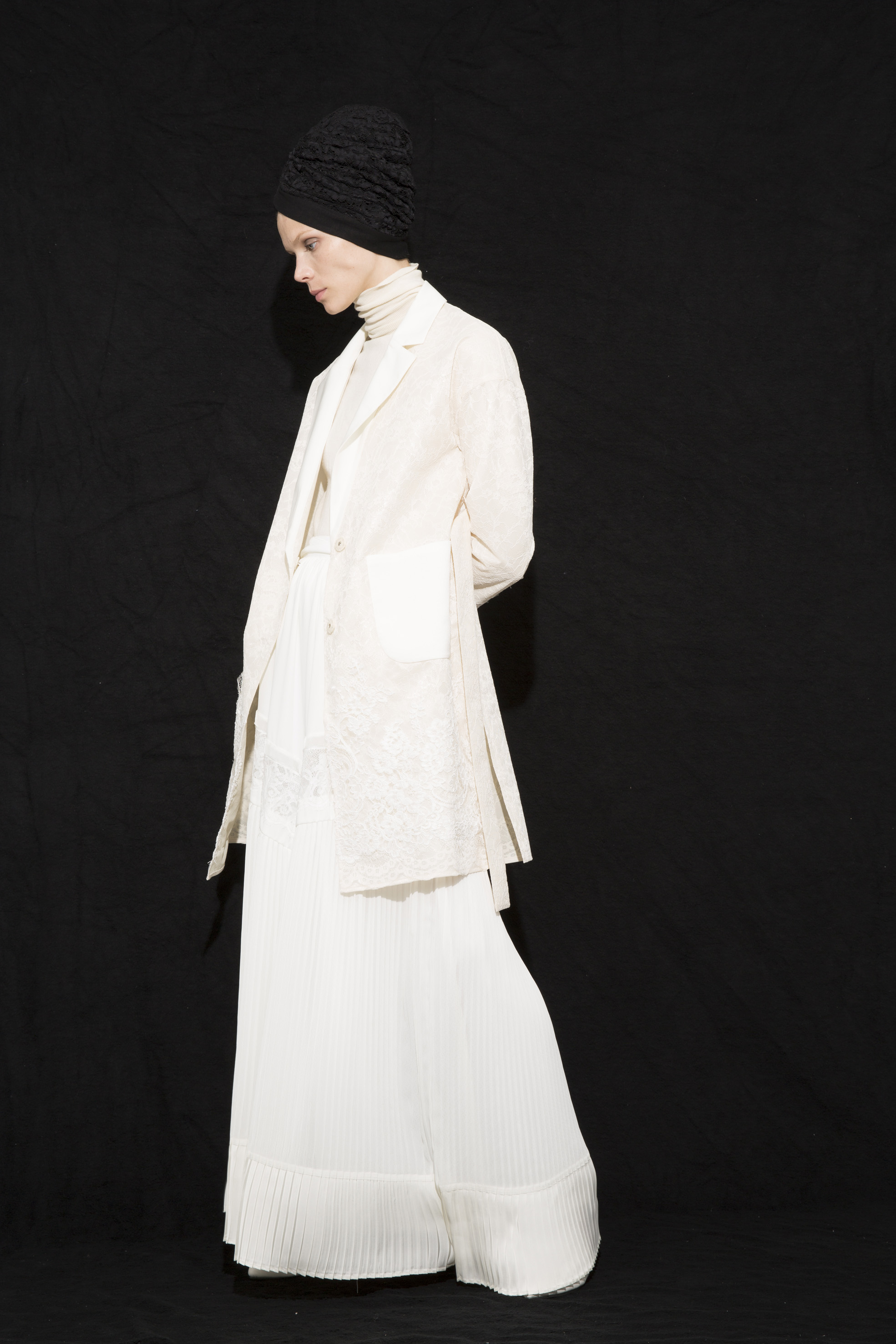 Related Article
[card url="https://www.halalmedia.jp/archives/17260/press-release-notice-regarding-the-opening-of-the-first-ever-muslim-fashion-show-in-japan/"]
[card url="https://www.halalmedia.jp/archives/18139/modest-casual-wear-hijab-in-premium-quality-design-rinasalleh-clothing-will-be-appeared-at-tokyo-modest-fashion-show/"]