Enjoy sapporo with food and sightseeing!
Sapporo, as hosts of the Winter Asian Games in February 2017 is now focused on being even more representative as an international city.
Meanwhile, brand new tour specialized in Muslim tourists has just launched in Sapporo.
http://omakase-tour.com/tours/halal-tour/one-day-muslim-friendly-tour-of-sapporo.html
In this tour, you will first visit the famous Nijo Market. This market is popularly known as the kitchen of Sapporo, with the best of seasonal seafood, fruits, and other specialties on display as you walk around.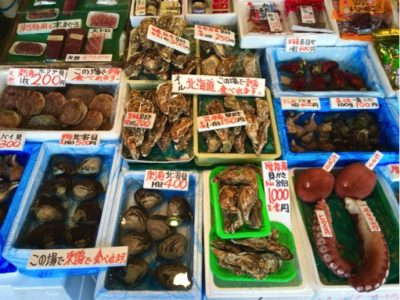 Fresh seafood!