Participants wanted! Singapore Halal Tour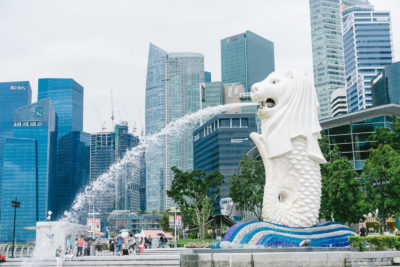 Halal Expo Japan 2016 Organizing Committee Overseas Representative Office has been looking for those who want to join Singapore Halal Tour.
About this program
Singapore has been known as one of the muslim-friendly countries though Muslim population occupies only less than 20% of its total population.
However, in this country, the environments for msulims such as halal food, prayer space are well organized to coexist with diverse people.
From this point of view, it seems the way of incorporating muslim friendliness in Singapore can be a good role model for Japanese local governments.
Through this program, in order to help you try for your muslim friendly policy, you can go through
-Tour with a specialist
-Meeting with local staffs (with interpreter)
We recommend this program for
-Local governments/organizations trying for foreign business considering halal things
-Hotels, restaurants, retailers
-Companies or groups considering extending their business in Muslim country
Detail of this program
Date: 12/4/2017~14/4/2017
Participation cost: 198,000 JPY (tax included)
What you do not have to pay: cost from the beginning to the end in Singapore transportation fee, stay cost, party fee (1st session)
What you pay: Flight cost, cost before starting this program, and after ending this program.
Capacity: 20 people
Information for cancelation
After 24/3/2017: 50% of participation cost
Before 1/4/2017: 100% of participation cost
You can schedule your plan freely because you gather and finish in Singapore.
Apply/Contact
Apply
Halal Expo Japan 2016 Organizing Committee Overseas Representative Office
Contact
In charge: Suzuki
E-mail: suzuki@murayama.sg
Tel:+65-6420-6392(Singapore)
In addition, at Halal Media Japan booth (4F 435) in HALAL EXPO JAPAN 2016, we will distribute the application form.
Please drop by and get ready to join!