Muslim-friendly services in Tohoku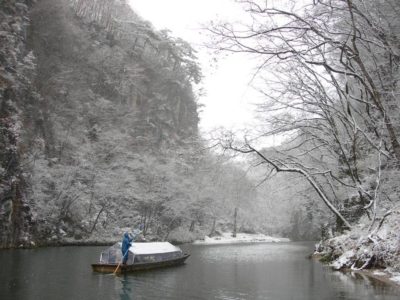 Geibikei River in Ichinoseki City, Iwate Prefecture.
The thought of the person in charge has come true, which is to do something to help accept the Muslim tourists. The worship room is being constructed in the Higashiyama Kankou Hotel, within one-minute walk from the boat drop-off place. And the meals for Muslim are also under preparation.
You can experience the ride on a flat-bottomed boat navigated by a boatman with a pole in Geibikei River, with enjoying the dynamic landscape in each season. From December to February, "Kotatsu-boat" will also operate, so it's also recommended.
Higashiyama Kankou Hotel can prepare Halal lunch as well. Muslim correspondence in Tohoku will progress step by step from this winter.