Dry noodles from Shigeno prepared with the utmost care by putting in time and effort has acquired a halal certificate.
Soba and udon noodles have been traditionally favored as common food for Japanese people since the Edo period.
Dry noodles from Shigeno are made with artisan spirit of untiring efforts made towards striving for the best flavors, research, and quality along with using good ingredients. They are working with all efforts in producing products that taste good with good quality that would make customers happy instead of concentrating on productivity.
These noodles are best served cold. Rinsing noodles in cold water gives it body, which is favored by Japanese people.

[Product]
Ajisenryu zaru cha-soba (tea buckwheat noodles served on a bamboo seive) 200g
[Description of the Product]
This soba is rich in aromatic flavor of matcha made using tea from Shizuoka Prefecture.
Enjoy the aromatic flavor of matcha and springy texture of the soba.
It is delicious!!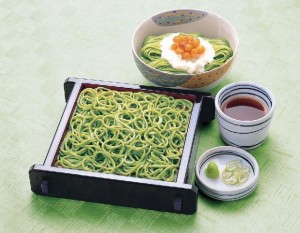 [Product]
Ajisenryu zaru udon, made in Japan 300g
[Description of the Product]
These udon are made from flour made in Hokkaido.
Serve it cold to enjoy the springy texture!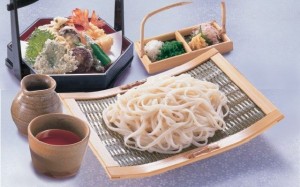 [Where to buy?]