Ottoman-Turkish styled Mosque: Tokyo Camii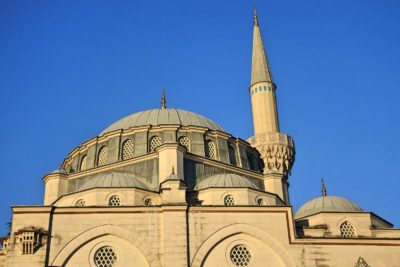 A lot of Muslims from Japan and overseas are visiting Tokyo Camii(http://www.tokyocamii.org/ja/), Ottoman-Turkish styled Mosque in Yoyogi-uehara, to pray or participate in some events.
This time, Tokyo Camii is introduced with a brief explanation and some photos.
The establishment of Tokyo Camii is traced back to 1938 when people from Qazan province in Turkey came to Japan, and then built it.
After Russian Revolution in 1917, Tatar people headed for Manchuria to escape from the oppression and the genocide. Japanese government publishing the visa to accept them, they began to migrate in Japan, and be accustomed to their life in Japan. Japanese government asked companies for the establishment fund while Muslims donated for it, which resulted in the completion of the Camii.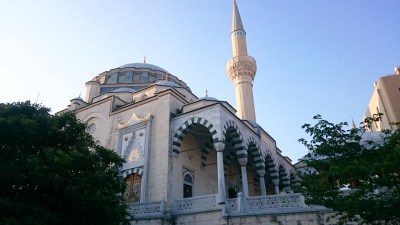 In 2000, the Camii was renovated due to its old body.
This renovated Camii was built with Turkish materials except for water, concrete, and iron bar. Accordingly, this Ottoman-Turkish styled architecture has been evaluated highly since then.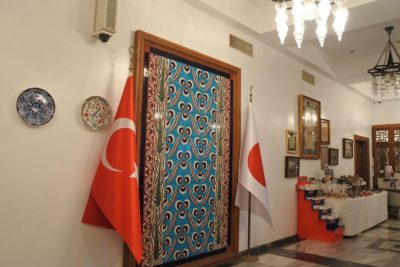 National flags
On the first floor, you can see the souvenir shop selling Turkish traditional crafts, and the space for the seminar or events.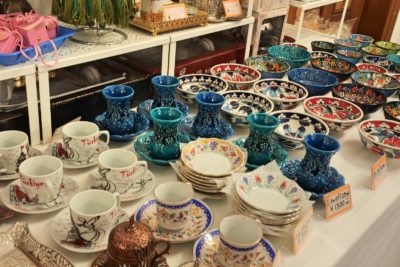 Coffee sets from Turkey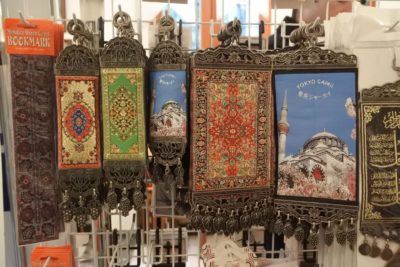 Souvenirs with sophisticated designs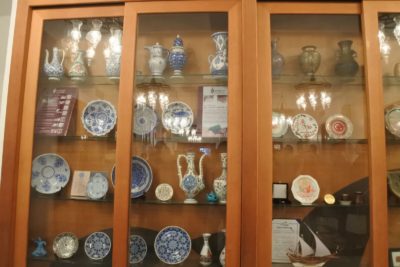 Exhibition of arts
The second floor is space for the prayer.
In addition, the ceremony of Nikah (Islamic term for the marriage) can be held here.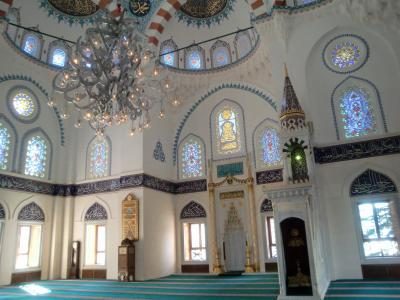 Inside of the prayer space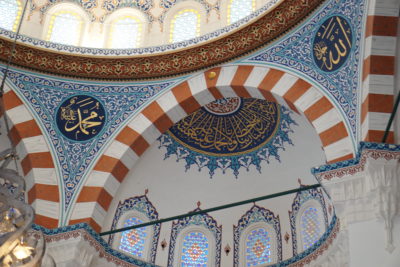 The wall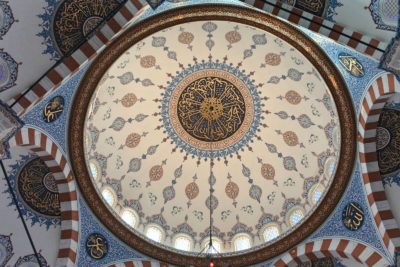 Inside of the dome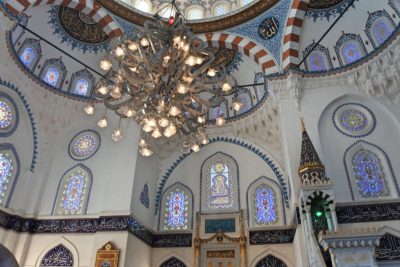 a geometric pattern unique to Islamic architecture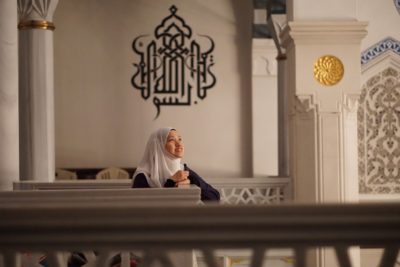 Muslims from various countries gather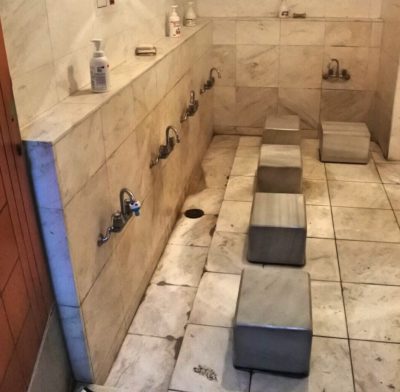 Wudu space
And you can occasionally join Eid festival after Ramadan, bazaars and some events.
Non-Muslims are also allowed to enter the building and see inside. From 14:30 on Saturdays and Sundays, you can see Muslims praying with a guide in Japanese.
5 minutes walk from Yoyogi-uehara station of Odakyu Line takes you to Tokyo Camii, the mosque having established the relationship between Japan and Turkey, Japan and Muslim.
Related articles
Eid prayer will be performed on 5th at Tokyo Camii, 6th at Otsuka Mosque, Okachimachi Mosque, and Tokyo Indonesian School
Tokyo Camii held spring bazaar