Relax and enjoy the beautiful view of Rinku Town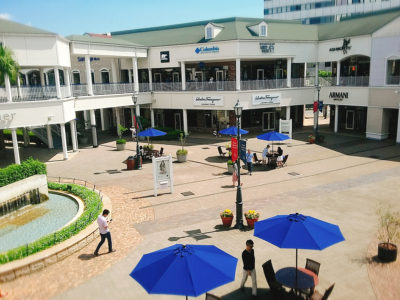 Written by Eka Fithri Handayani san
We had plenty of time before our flight to Tokyo, so we didn't go straight to Kansai Airport but we decided to pay a visit to Rinku Town. We went by train to Rinku Town station.
Arrived at Rinku Town station we found dozens of small posters welcoming our arrival. Station provides guide book to Rinku Town for those who wants to enjoy the view and there are couples of tax-free convenient stores.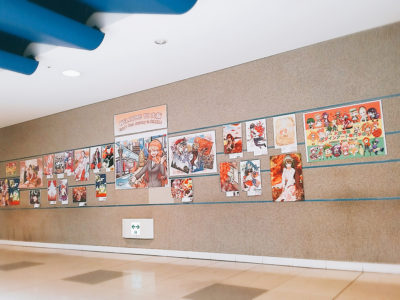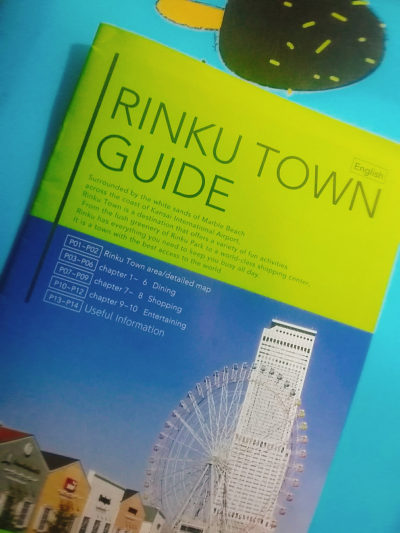 Well then, with the guide book on our hands we are ready to enjoy Rinku Town! Oh, if you don't want to bring your heavy bags, you can rent a locker at Rinku Premium Outlet for 400 yen, located near restroom and nursing room.
On our way to Rinku Premium Outlet, you will enter the Rinku Pleasure Town Seacle and find the ferris wheel "Rinku no Hoshi", the iconic landmark of Rinku Town. The sky was so blue and bright, and the ferris wheel was so colourful and so close from where I was standing, I couldn't close my mouth, it was beautiful.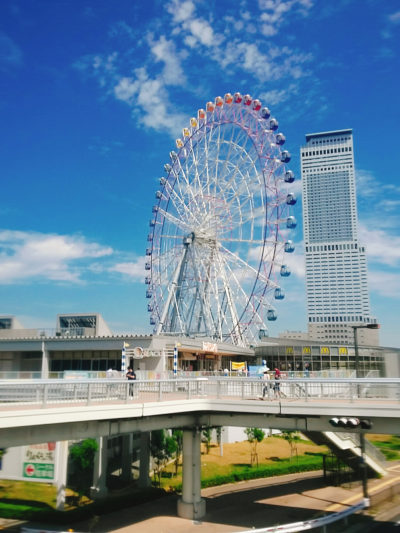 Or without further due, you can go straight to Rinku Premium Outlet to find your favourite brands. Rinku Premium Outlet is an open space building inspired by the historic port town in the American state of North Carolina. There are about 210 stores from local brands to international brands, like Beams, Seiko to Guess, Salvatore Ferragamo and Armani. Most of the stores offers discounts up to 70%, so you can have great product but not too pricey.
Of course, the beautiful view of Rinku Town is not less exciting than the discounts given by the stores. There are lots of seats and vending machines all over the place, so you can have both great view and fresh air while enjoying your drink.
There is also a prayer room in this shopping mall. Please ask at Information Center when you want to use the room.
https://www.halalmedia.jp/prayer-space/worship-086/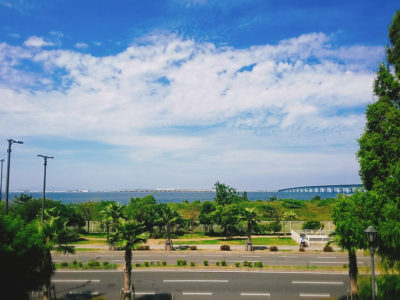 And when your stomach start begging for food, go find Rinku Papilio inside Rinku Town Station building on the second floor. Here you can find restaurants, convenience store, drug store and many others. Mabruk, serves Halal Japanese meal in Bento lunch box. However, make a reservation before visiting Mabruk is a must. Mabruk also provides luggage storage for 500 yen per day and free rental bikes. And you can also find personalized embroided Senshu hand towels for purchase.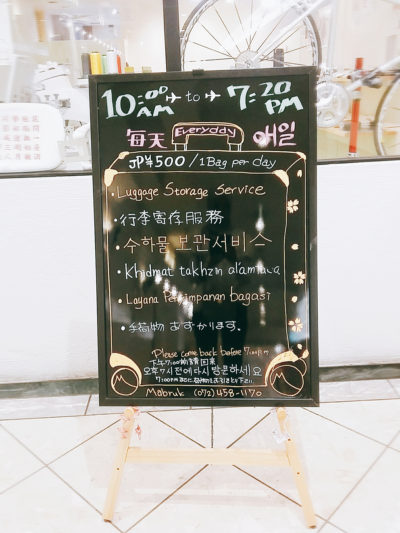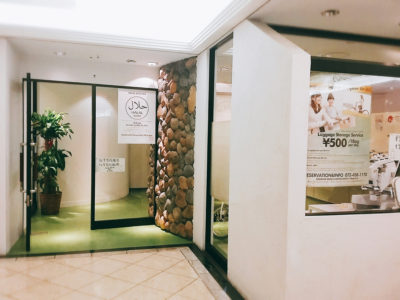 Let's experience a shopper's paradise "Rinku Premium Outlet" and enjoy the stunning view of Marble Beach. Don't miss Rinku Town while you're in Osaka.
Related Article
[bc url="https://www.halalmedia.jp/archives/12373/send-halal-bento-mabruk-opens-rinku-town-near-kansai-airport/"]