New Muslim-friendly menu in Honolu Ramen Ebisu.
Honolu Ramen, one of popular ramen restaurant which has few shops in Tokyo and Osaka, on 6th January 2017 added new Muslim-friendly menu in its Ebisu Branch. It is not the first time for Honolu Ramen to provide Muslim-friendly menu. Honolu Ramen also has Muslim-friendly menu in its branches in Osaka and Nihonbashi, Tokyo.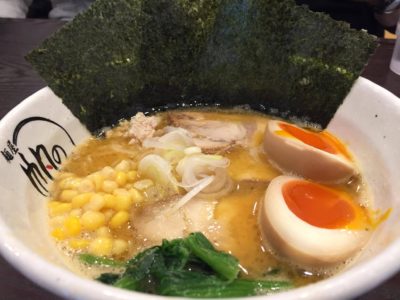 At lunch time on the same day, I and Halal Media Japan team had opportunity to visit this restaurant and also met the owner. Shimasue-san, the owner of the restaurant, said that they will add more Muslim-friendly menu in the future. Not only limited to Ramen and Gyoza, they also will add new Muslim-friendly menu such as Takoyaki.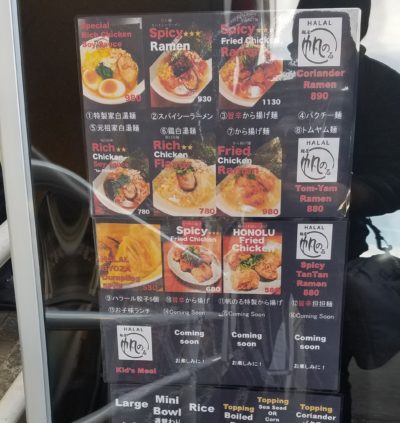 There are a lot of choices for Ramen, such as Rich Chicken Soy Sauce Ramen, Spicy Ramen, Fried Chicken Ramen, and Rich Chicken Flavor Ramen. Because I like spicy food, I ordered Spicy Ramen and Gyoza as well.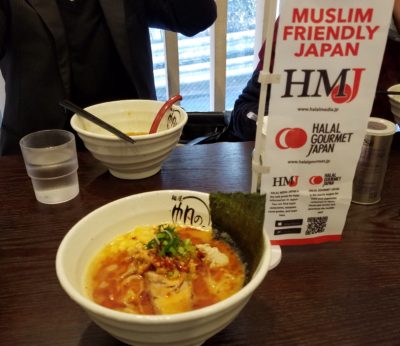 Just in few minutes, our order came. The ramen soup is made from chicken broth. It was thick and also had quite strong taste. For the noodles, it was plenty and also tender. Beside the chicken pieces, it also contains corn and seaweed.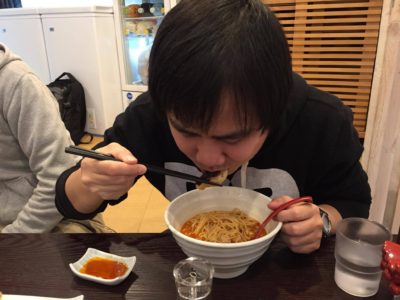 For me, the Spicy Ramen was delicious, and the spicy level was sufficient. One bowl of this Spicy Ramen cost 930 yen. Depend on the menu, it may cost around 900 yen for the ramen.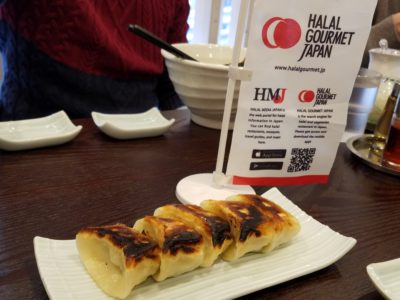 In addition to Ramen, we also tried Halal Gyoza. Gyoza is made from wheat flour and contains vegetables. You can eat Gyoza with sauce provided on the table or with the ramen soup. The Gyoza was delicious as well, and I think it will be more tasteful if you eat it together with the ramen.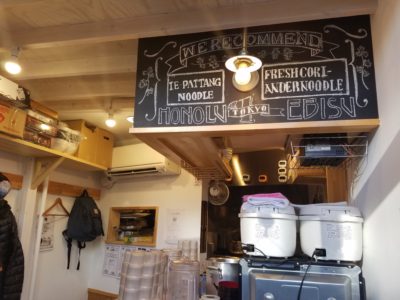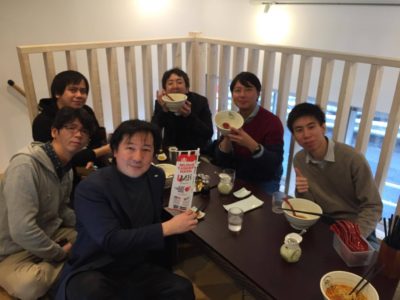 This shop has two floors, the first floor has counter seats and the second floor has tatami floor style and quite spacious. This shop is really Muslim friendly. It also provide prayer space for Muslim.
There is free wifi for customer who need internet connection. Taking pictures in the shop and share it to social media is also allowed.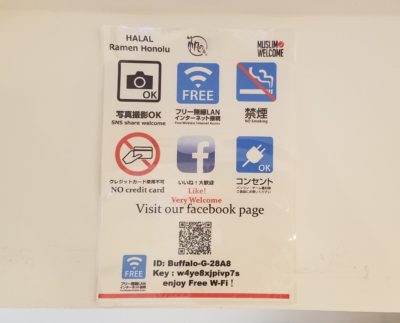 If you are interested to try this new Muslim-friendly menu from Honolu Ramen, you can visit the shop which located near Ebisu Station. It takes around 7 minutes by walking.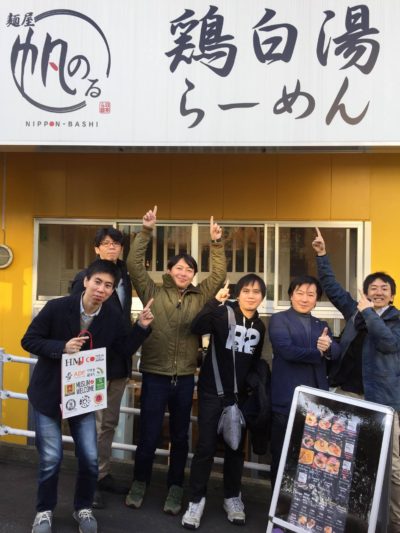 Halal Ramen & Dining Honolu Ebisu
HALAL Ramen Honolu Nihonbashi
Halal Ramen Honolu Namba
Related Article
[bc url="https://www.halalmedia.jp/archives/19839/halal-ramen-honolu-which-is-very-popular-in-osaka-advances-to-nihonbashi-tokyo/"]