From the World Heritage, Shuri Castile, to Halal souvenir of Okinawa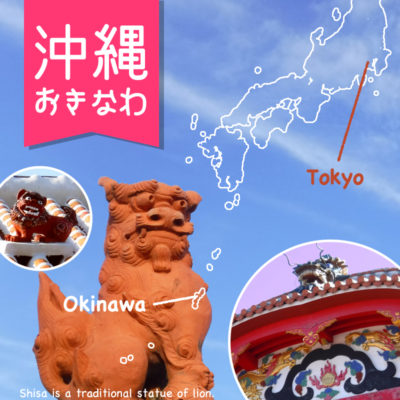 Okinawa—where its people has kept very different culture from the mainland of Japan—is one of the best resorts in this country that gets much sunshine all year around. In recent years, Okinawa has been making a lot of effort to welcome many more Muslim tourists. So let's plan a trip to "Muslim-friendly destination" Okinawa this year!
As the first part of the series, I would like to introduce Muslim-friendly restaurants and tourist attractions located in Naha City, the southern part of Okinawa, as well as Halal souvenir.
Muslim-friendly Restaurant in Naha City
Tubarama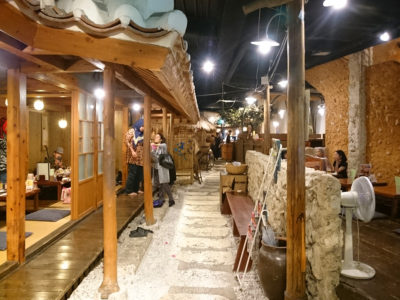 "Tubarama" located in Kokusai Street, the most famous downtown area in Okinawa serves local cuisine of this region. You can make yourself at home and relieve the fatigues of your journey while looking at the interior decorations which imitate good old Okinawan houses. Make a reservation in advance if you would like to have a Muslim-friendly meal.
Healthy Dining Banzai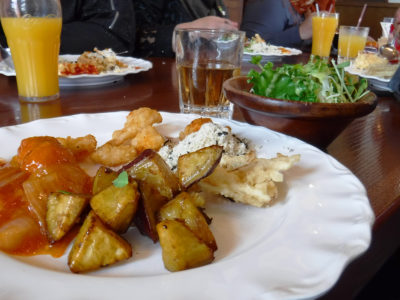 Until a few decades ago, Okinawa was known as the prefecture whose population live longer than other part of Japan. It is said that the secret of that is the healthy diets which contain many vegetables. This restaurant serves colorful and delicious vegetable dishes. Muslim customers can also enjoy eating without worry because they have a Halal certification.
Suitenro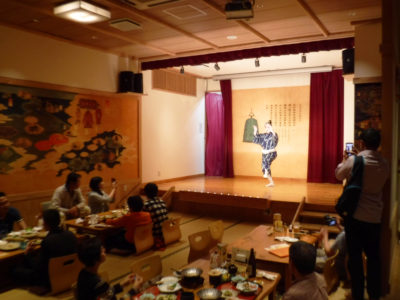 "Suitenro" is located in Kokusai Street and serves Ryukyu (traditional Okinawa) cuisine. This restaurant has one floor under ground and three floors above ground where you can enjoy traditional dishes while watching Ryukyu dance. Not only table seats or private rooms but also tatami seats are available. Make a reservation in advance if you would like to have a Muslim-friendly meal.
Souvenir for Muslim
Halal Beniimo Tart (Okashigoden)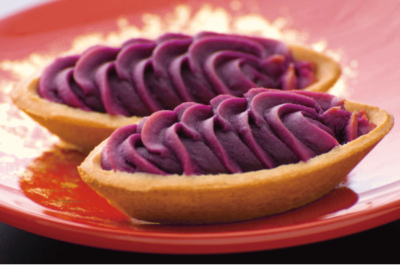 Beniimo Tart (Red Yam Tart) is a very popular souvenir. Halal certified Beniimo Tart can be found at Okashigoden Kokusaidori Matsuo Store. "Okashigoden's Original Beniimo Tart" (御菓子御殿の元祖紅いもタルト) sold at the stores other than Kokusaidori Matsuo Store is made from the same ingredients, but processed in the factory which also produces other products. Please be careful because there are similar products.
Tourist attraction in Naha City
Shuri Castle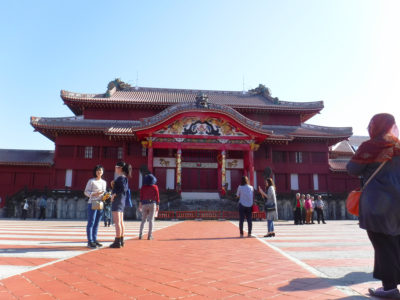 Unesco's World Heritage, Shuri Castle, has been the center of Ryukyu Kingdom. During World War II, this castle was destroyed by U.S. Army who has landed on Okinawa, and it was reconstructed in the 1990's. For this background, Shuri Castle is important to learn the history of Okinawa.
Okinawa World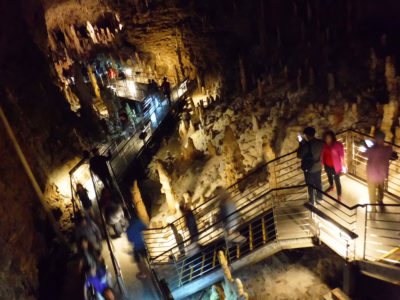 A theme park where you can experience Okinawan culture. This park has the greatest limestone cave in Asia, "Gyokusendo", equipped with a pavement that is about one kilometer long. So you can enjoy the fantastic view which has been created over 300,000 years. You can also watch a traditional dance of Okinawa, "Eisa dance" in this park.

Traveling to Okinawa takes 2.5 hours from Tokyo by plane and 1.5 hour from Taipei. Unfortunately, there is no direct flight from Southeast Asian countries, but it may be possible that you enjoy both Taiwan and Okinawa at the same trip.
Check the locations of the places that I introduced in this article!
https://www.google.com/maps/d/u/0/embed?mid=1OqWvMVS6SwJVEGabTRLUn6qOh2s