Experience such as matcha and Japanese sweets, kimono, Ikebana etc, there is also prayer space for Muslim at tea ceremony experience "Koto"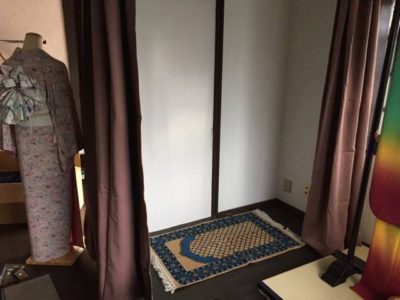 Kyoto is a tourist attraction that represents Japan, and among all places, Kinkaku-ji temple is particularly popular, attracting many tourists from all over the world.
Tea Ceremony Experience Koto, located close to Kinkaku-ji temple of Kyoto, now has a prayer space.
*You can use the bathing room for wudu.