Private room Bath and muslim friendly meals are available.
Do you know about Ikaho Hot springs, which is one of the most famous hot spring resort in Japan? It is only two and a half hours from Tokyo.
http://time.jrbuskanto.co.jp.e.wn.hp.transer.com/bk03010.html
It is said that Ikaho Hot springs was found 1900 years ago, and has a long history among all other hot springs in Japan. Further, it is also said that Ikaho Hot springs was the first hot spring resort planned in Japan, and the stone steps in the town are a must-see. Ikaho was loved by many literary artists following the Meiji era, and there are many museums and resource centers based on people that frequently visited here. Please visit Ikaho Hot springs, where you can learn about Japanese history along with enjoying hotspring.
Matsumotoro in Ikaho Hot springs started Muslim-friendly services.(You have to make a reservation beforehand)
Muslim Friendly Menu is here.
Web Site:http://japantraveleronline.com/af/9046Q/rate-list/2270039/
Kitchen, kitchenware, Ingredients, Seasonings are all Halal only
Private room Bath is available(Some rooms have hot springs. ※You need inquiries)
Prayers space is available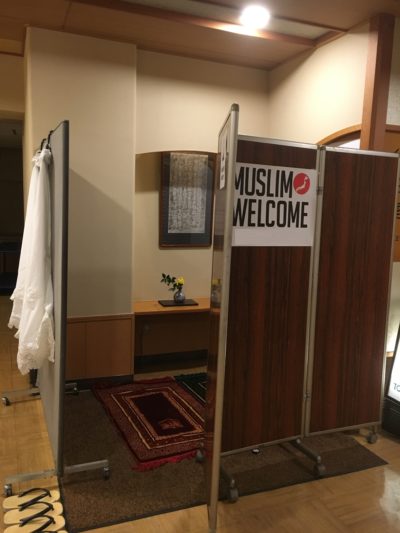 The tourist information of the area is here
Hotel Matsumotoro
関連記事
[bc url="https://www.halalmedia.jp/archives/6019/4-indonesian-students-that-winners-in-japanese-contest-came-to-japan-promote-exchanges-among-students-gunma-cup-was-held/"]