Halal Cosmetics "SAKURA KOKORO Skin Care Mini Set" now on sale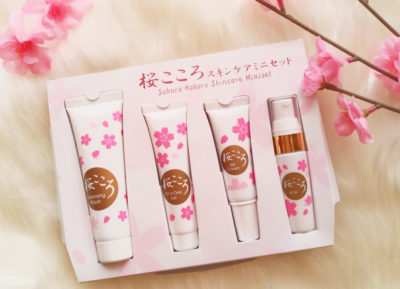 This product is recommended especially for Muslim and vegetarian since natural components in it enhance skin-whitening without usage of alcohol and animal materials.
SAKURA KOKORO produced by H&N Cosmetics overcomes the religious and cultural barrier in this term.
Followed by SAKURA KOKORO featured last time, this is portable mini set version.