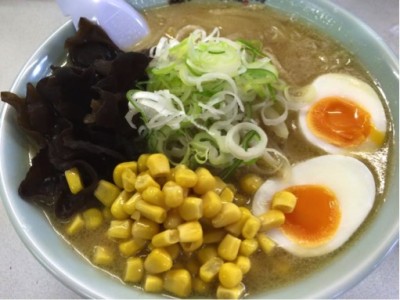 Have you ever been to Hokkaido?
Hokkaido is blessed with beautiful land, pure air, and is said to have the best foods in Japan.
Among those, all travelers eat "Sapporo Ramen," which is one of the most famous foods.
Today, we introduce you to Horyu, a ramen store that offers Muslim-friendly Sapporo ramen.
Horyu, established in 1957, is one of the most popular ramen stores among local customers.
*The name "Horyu (寳龍)" comes from two characters, 寳(treasure) and 龍 (dragon) which both have good meaning.
In creating a Muslim-friendly menu, the owner studied for hours to come in order to achieve the same flavor without using any pork or alcohol. Bowls and spoons with green marks are exclusively for Muslim customers to use.
*The "Kire-umami Miso Ramen" is the Muslim-friendly Ramen. The price is 801 yen excluding tax.
Thick rich flavor of the soup, aroma of miso, and tender noodles intertwine to create amazing flavor.
We recommend you go try out the Sapporo ramen this restaurant when you visit Sapporo!
This is recommend Genghis Khan ramen. Genghis Khan and ramen, you can taste the big specialty at one time.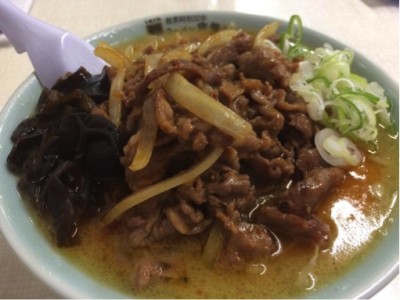 Address

Minami 6 jo Nishi 3, Chuo-ku, Sapporo-city, Hokkaido

Open

Mondays:18:30~3:00
Tuesday to Saturday:10:30~3:00
Sundays and Holidays:10:30~2:00

Tel

011-511-0403

Halal Gourmet Japan