From halal product to halal food
Chiba city is one of Muslim-Friendly city in Kanto area. Besides of tourists visit, many Muslims are living in Chiba, makes demand of halal products is increasing there.
As an answer for Muslim demand of halal products in Chiba, started from August 8th 2017, new halal shop "My Outlets" is now open in Nishi-Chiba. My Outlets, which located in the 1st floor of Chiba Islamic Cultural Center building, not only selling halal products as halal shop, they are also operating café that offer delicious halal foods.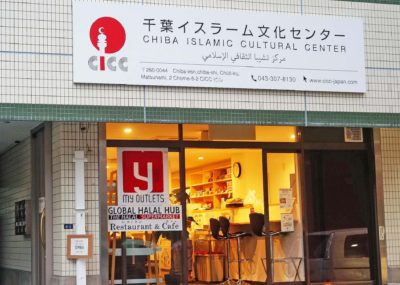 Only about 30 second walk from JR Nishi-Chiba st and about 2 min walk from Chiba University Nishi-Chiba Campus (where many international students study there), My Outlet located in accessible area, make it pretty easy to reach the store.
In My Outlets café, we can enjoy halal ramen and kebab! Of course, all are made from halal-certified ingredients. Plus, it is very nice to know that foods here are available in wallet-friendly price.

There is Free Wi-fi in the store, so we can enjoy Internet surfing while enjoy their delicious foods at the same time.
Moreover, they have Indonesian Muslim staffs too!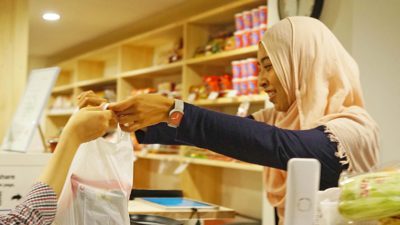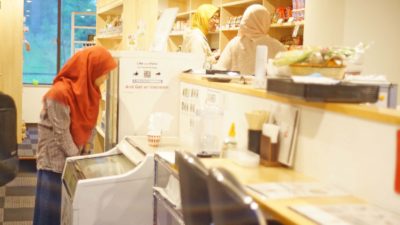 Inside the store, there are many halal products displayed beautifully. Here we can purchase halal products such as chili sauce (one of Malaysian/Indonesian muslims favorite), instant noodles, canned goods, snacks, etc.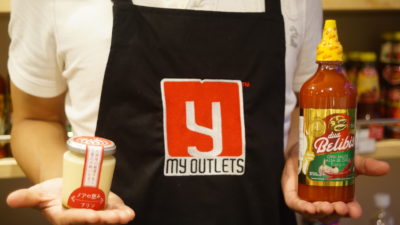 At frozen food corner, we can find various of halal frozen foods such as halal chicken nugget, halal sausage, halal meat (chicken, beef, sheep, goat), etc. No doubt, My Outlets support Muslim's life with varied selection of halal products.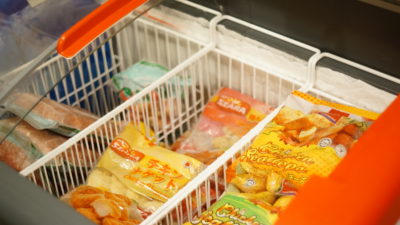 As My Outlets located in Chiba Islamic Cultural Center building, we can find mosque on 3rd and 4th floor (3rd floor for men, 4th floor for women. For women, it should be on 2nd floor but it is on renovation according to information on August 21st 2017). After enjoying foods and shopping in My Outlets, we can pray there at ease. A convenient spot for Muslim to visit!
Address

CICC Building 4F Matsunami 2-6-2 Chuo-ku, Chiba-shi, Chiba-ken

Open

Monday~Saturday 9:00~20:00
Sunday 9:00~18:00

Close

Wednesday

Tel

080-6929-5538

Email

info@cicc-japan.com

Website

Facebook Page