Sushi Cooking Class at Sushiken Asakusa
Sushi had been gaining popularity around the world as one of popular Japanese dish. It feels like something is missing if come to Japan but do not enjoy sushi in its origin. Besides, don't we are wondering how sushi is being made?
At Sushiken Asakusa, a halal sushi restaurant located in one of famous sightseeing spot in Tokyo called Asakusa, not only enjoy halal sushi, we also can experience sushi making directly from its master!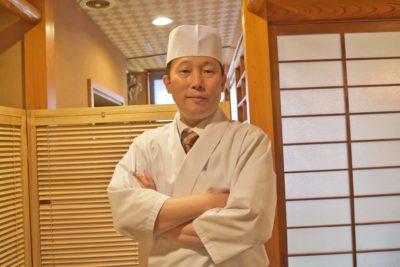 Six persons from Indonesia, Malaysia, and Japan were participating in sushi cooking class this time. At first, participants choose happi (Japanese workman's coat) which is available in some various of colors. Then, participant wear a hat that make them look more like a sushi master.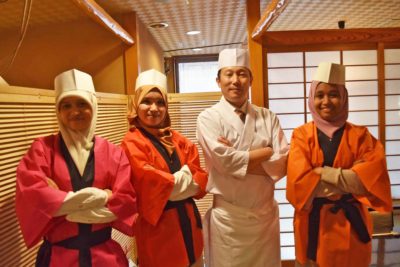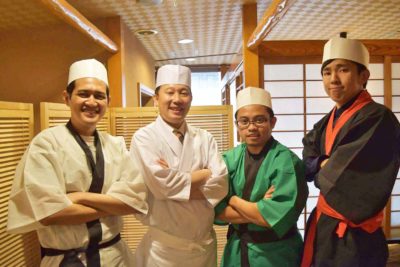 After preparation completed, cooking class started.
First, participants experienced how to make nigirizushi (literally means "hand-formed sushi") by using halal-vinegar-mixed rice and toppings. Toppings used were tuna (maguro), yellowtail (hamachi), salmon, prawn, and sea eel (anago).
Mr. Ito demonstrate how to nigiru (grip) and form it into nigirizushi, and then followed by participants.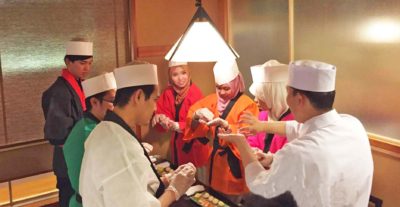 After all of them complete in making nigirizushi, they moved to make a temakizushi (literally means "hand-roll sushi"). They put some rice and topping in a nori (dried seaweed), then wrap it, make it look like an ice cream cone. After that, they put sushi on a plate beautifully.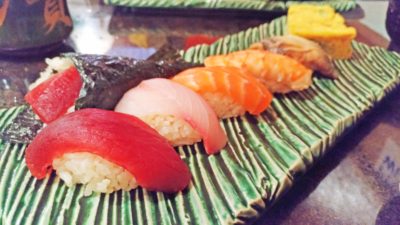 Next, they moved to make gunkanmaki (literally means "warship roll"). Different with previous sushi, we can put many toppings such as salmon roe, crab etc in a gunkanmaki. Here participants arranged their own original gunkanmaki with so much fun!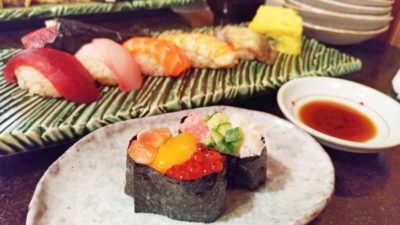 At the end of cooking class, participants got certificate and took photos together with Mr. Ito. All of them look satisfied!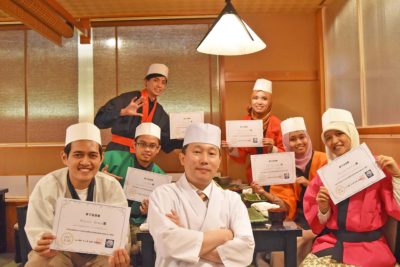 For more detail, please check video below!

While experiencing make sushi, participants surprised to hear that in Japan, only sushi master who can serve sushi to customers and it needs practice for years to be a sushi master!
Here in Sushiken Asakusa, not only halal and authentic Japanese sushi, you can also enjoy sushi cooking class, learn directly from its master. Please have a visit and experience it by your own!
For sushi experience reservation (in Japanese, English) :
By phone : 03-5246-6547 or
By email to : masao-ito@asakusa-sushiken.com
About Sushiken Asakusa
Sushiken now offer halal sushi
Sushiken obtained halal-certificate
Pray space at Sushiken
Halal Anago-don at Sushiken
Tel

03-5246-6547

OPEN

Mon-Sat(月-土) 12:00-14:00 (LO14:00) 17:00-24:00
Sun,Pub(日祝) 11:30-15:00 (LO14:00) 17:00-22:00

Address

2-11-4, Asakusa, Taito-ku, Tokyo

Halal Gourmet Japan