Delicious Burrito With a Homemade Salsa Sauce!
Written by Rahmania Radjadi (www.rahmaniaradjadi.com)
A burrito is a type of Mexican food consisting a large tortilla wrap with a filling inside wrapped into a spring roll like shape. If you are living in Tokyo, there are some known Mexican food chains like Taco Bell and Guzman Y Gomez which is located in Shibuya and Harajuku offering burittos menu. The problem is it's not halal.
Also, for that reason, I will share with you a simple delicious burrito recipe that you can make at home and it's halal. This recipe is easy, anyone can make it at home.
This recipe will make about four burritos.
Marinade Ingredients
2 large boneless and skinless chicken breast
2 tablespoons of halal taco seasoning mix (you can get it in Amazon or Costco)
4 cloves of garlic
2 tablespoon of paprika powder
2 tablespoon of red chili powder
olive oil
salt
pepper
tortilla wrap
Salsa Ingredients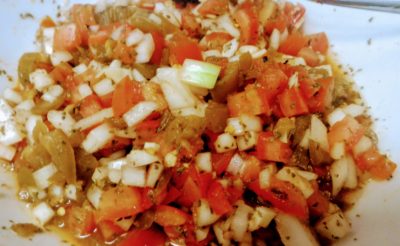 4 cloves of shallots
½ large onion
1 clove of garlic
1 whole jalapeno
½ tablespoon of cumin powder
4 large tomatoes
fresh cilantro
2 tablespoons of lime juice
salt
pepper
Other Ingredients (optional)
rice
black beans (you can use the can one)
Cooking Instructions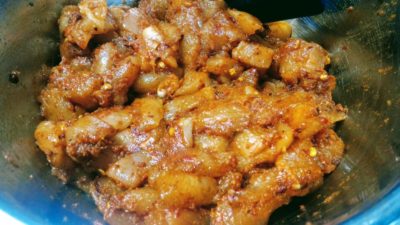 cut the chicken breast into bite sizes and put it in a mixing bowl
grate 4 garlic cloves into a paste form and add it to the bowl
add taco seasoning, paprika powder, chili powder, and enough salt and pepper, then mix it well
add about 2 tablespoons of olive oil and mix it well again until all the chicken is coated with the marination seasonings
cover the bowl with plastic wrap and let it marinate in the refrigerator for minimum 1 hour
while you are waiting for the chicken to marinate, let's start to make the salsa
minced the shallots and garlic, then put it in a medium-size bowl
chopped the onion into small pieces then add to the minced shallots and garlic
minced the jalapeno, throw the seeds if you do not want the salsa to be spicy
minced the tomatoes then add the tomato and jalapeno to the bowl
add enough salt and pepper
chopped the cilantro leaves and add it to the bowl, after that mix all of it until all mixed
the salsa is ready!
after 1 hour, get the marinated chicken out from the refrigerator and let it sit in the kitchen for about 15 minutes so that the temperature will rise
get a grilling pan and heat it over a medium high heat
drizzle some olive oil and grill the chicken until the chicken is cooked
turn off the heat and start wrapping
put the tortilla wrap in the microwave and heat it for about 10 seconds
get a sheet of tortilla and fill it with enough chicken, rice, black beans and salsa. Do not fill too much otherwise, it will be difficult to wrap
repeat step number 19 until all the chicken is wrapped and your burritos are ready to serve!
The rice and the black beans is optional, it will still be delicious without them.