Odaiba
Written by Rahmania Radjadi (www.rahmaniaradjadi.com)
I have written fun route for Muslims when traveling in Tokyo to explore Shibuya and Harajuku. So, please do check that article out for you to research also if you are planning to visit Tokyo in the future.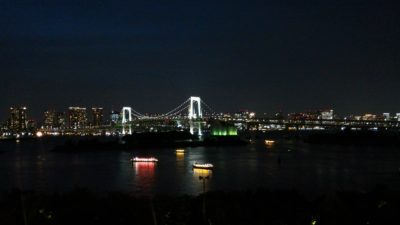 Now is the time for Odaiba. Odaiba is one of the popular destination among tourists who visit Tokyo. Known for the famous Rainbow Bridge, Odaiba also offer a bunch of options of halal food. To be honest with you, Odaiba is kind of my weekend getaway. I live in Tokyo and you know that Tokyo is a very busy city that sometimes you need some "vitamin sea" to refresh and I could get that easily from Odaiba.
Odaiba is a large artificial island that has popular shopping centers such as Aqua City, Venus Fort, and Diver City, and also is an entertainment district in Tokyo Bay. Odaiba offers the relaxing feel of the sea from the Tokyo Decks plus the beauty of the Rainbow Bridge view when you are spending the night there.
How to get to Odaiba
By bus; There are 3 options of buses you can use to get there which are the Odaiba Rainbow Bus and Km Flower Bus (from Shinagawa and Tamachi), Toei Bus (from Monzen Nakacho), and Toei Bus (from Oimachi and Omori Stations). The Odaiba Rainbow bus connects Shinagawa and Tamachi Stations to Odaiba. The Km Flower Bus goes straight to Odaiba Seaside Park from Shinagawa and Tamachi via the Rainbow Bridge. The Toei bus from Monzen Nakacho leaves every 10 minutes from Monzen Nakacho station and the Toei Bus from Oimachi and Omori from the Oimachi Station and Omori Station.
By Rinkai Line Trains; you could use this train if you are planning to go to Odaiba from either from Ikebukuro, Shinjuku, and Shibuya. The Rinkai line is directly connected to the Saikyo line which will get you to Odaiba.
By Yurikamome Monorail; this is the best recommendation. The monorail starts from Shimbashi Station and stops throughout Odaiba area.
Arriving at Odaiba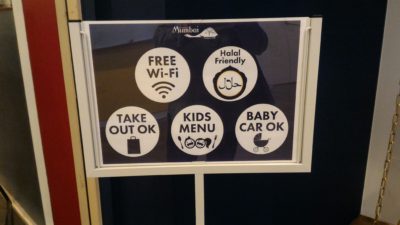 If you arrived before lunch, you may want to go straight to Aqua City. There a couple of halal food options there such as The Oven and Mumbai Indian restaurant. Both restaurants are Muslim friendly and you can go shopping in Aquacity after that.
After having lunch and shopping, you go to the Decks Tokyo beach to pray because there is a prayer space available in there. You can walk from Aqua City to Decks because it's so close and the building is just side by side.
After pray, now it's time to enjoy the Tokyo beach. Have a site and chat with your family and friends on the beach. I've been visiting the Tokyo beach and my most favorite time to be there is in the evening. I love seeing other families and pets enjoying some quality time there with the view straight to the Rainbow Bridge.
After enjoying the beach, I suggest you to go to Venus Fort. You could see the beautiful light of the ferris wheel near that. In Venus Fort, you could do some whopping and window shopping of course if you don't want to buy anything. Also, if you are a fan of automotive, you could visit the history garage inside the mall where you could see a bunch of very cool Japanese and some Western classic cars. Not only that but also you can visit a very large warehouse-like Toyota Showcase that is located also in Venus Fort.
For dinner, just get back to Aquacity and have halal food in Muslim friendly restaurants there. Also for another alternative route, you can visit the Madame Tussaud at Decks Tokyo Beach and have fun seeing waxed celebrities and famous people there.