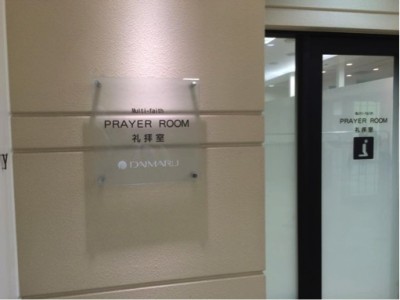 Hokkaido is one of the most popular tourist spots in Japan with vast nature and abundant food ingredients, and Sapporo is the central city thereof.
Today, we report on a prayer room located on the 3rd floor of Daimaru Sapporo.
Daimaru Sapporo is in a building beside Sapporo station with great access, and is visited by 100 people a day at the most. It is a very quiet place lined with clean carpet and separate rooms for men and women ready for Wudu, and is highly satisfied. We recommend you use this room for your praying during your stay in Hokkaido.