Fashion Crosses the Border
Japan is become much more awake to Muslim-friendly service, not only food or pray space, but also fashion! Now trendsetter of Japanese fashion brands, Sybilla and Y's, make a new challenge to put Muslim-friendly fashion into their collection.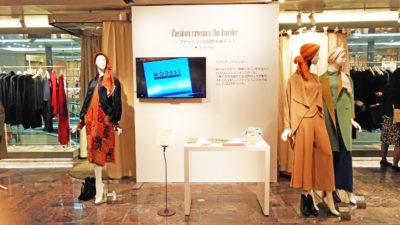 Fashion that crossover race and religion, a new fashion style that attract world's attention. As loose outfit without highlighting body line is trending in Japan this year, Sybilla and Y's, with theme "Fashion Crosses the Border", launched their fall and winter collection that is being displayed in long-established high-class mall, ISETAN Shinjuku.
Almost all of the collection are loose with no tight line, trending Japanese fashion that match with Muslim's fashion needs.
Located in the 4th floor of ISETAN, fine and luxury collection of Sybilla and Y's are being displayed beautifully.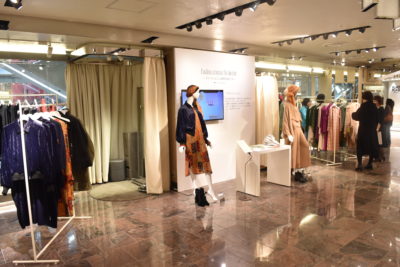 Sybilla Collection
Rich of earth-color fashion items, Sybilla's autumn and winter collection gives a-simplicity-in-luxury feel. Sybilla's design is very modern and multifunctional, that will definitely make the wearer more stylish than ever! Not only the design, the simplicity-in-luxury could be felt just by touch the items in a second! The fashion items are available in a very soft touch.
Sybilla's fall and winter collection is available in fashionable tops and bottom, along with stylish coat, cardigan, and one piece.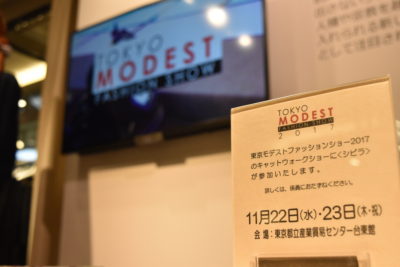 Y's COLLECTION
Y's fall/winter collection rich with dark and bold color such as black, navy, and wine red. The fashion items are available in fine and thick material, it gives warm while make the wearer look so cool and gorgeous.
Y's also have tops and bottoms along with coat and cardigan. They also have a lovely red and black one piece!
Dominated with dark and bold color which is very popular while autumn and winter in Japan, Y's collection is stylish, cool, and luxurious at the same time.
You can find Sybilla and Y's collection displayed at ISETAN Shinjuku 4F from Oct 4 (Wed) until Oct 10 (Tues).
Please have a visit!
ISETAN Shinjuku Store will Organize Modest Fashion Styling Event