The Most Amazing Deliciousness Ever! "KUSUMOTO" Starts Halal Kobe Beef Curry Bento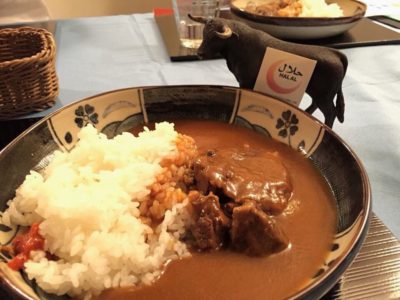 KUSUMOTO, a Japanese restaurant located in Nishi-Azabu, has been selling Halal Kobe Beef Bento Box and Halal Teriyaki Chicken Bento Box until today. In addition to them, they starts to offer Halal Kobe Beef Curry Bento as well from today onwards.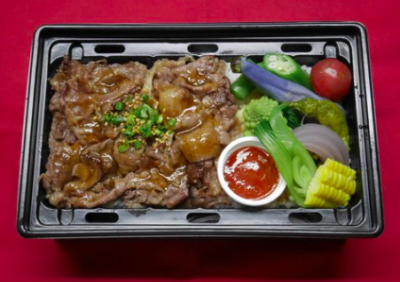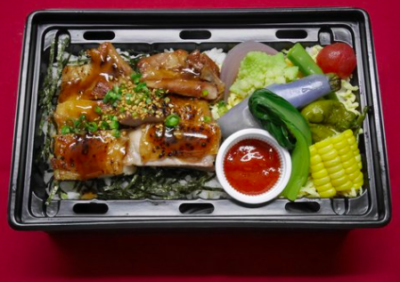 KUSUMOTO has been paid considerable attention by most Muslims from tourists to reception customers because you can fully enjoy Halal Kobe Beef, Ozaki Beef and so on. (Articles on "KUSUMOTO" can be read here)
Impressive "Halal Kobe Beef Curry"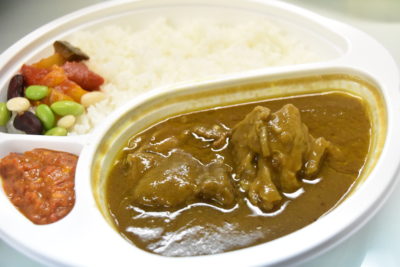 This is the one which KUSUMOTO starts this time. Only looking at this curry makes you drooling from its beautiful looking and inducing scent. They simmers this beef for 8 hours to make it taste perfect. Once you put it into your mouth, Umami of the meat spreads fully within your mouth as if it is melting. You cannot realize it unless you try it for real. Words is not enough to describe!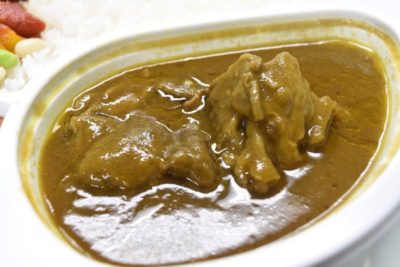 And then, this block-shaped Kobe beef is sitting in the middle of the curry bath. No worries, seasonings, any other food are all Halal, of course.
Combination of KUSUMOTO original curry and Kobe beef soup firmly generates the taste that you never experienced through your whole life.
This Bento can be ordered from honestbee. Please note that delivery is limited up to 5km reach. Price is ¥2,400. If you input coupon code "OISHIIFOOD", you can get ¥1.000 off only for the fist use!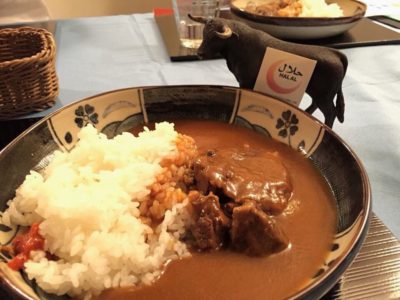 What about Samurai Ramen UMAMI for Souvenir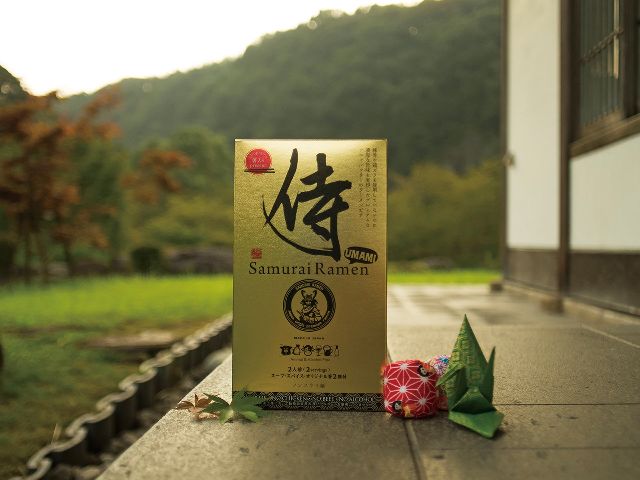 Moreover, KUSUMOTO will begin the sale of "Samurai Ramen UMAMI". It is really tasty to be cooked as instructed but it worth making it on your way! You can cook it as you like. This is for two person, and ¥864 including delivery charge.
This is also accessible on honestbee(Under preparation, as of 13th Oct)
Let's do oder Halal Kobe Beef Bento when you want to feel "special"?
KUSUMOTO