After United Kingdom Tour, Siti Khadijah Prayer Outfit Is Coming To Japan!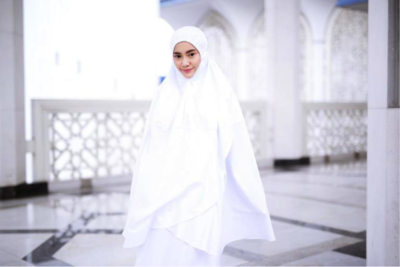 1 November 2017
LONDON
PRESS RELEASE
Siti Khadijah (also popularly known as SK), the Malaysia's number one prayer outfit marks a major milestone after making it available through United Kingdom's market reaching consumer through online platform at www.sitikhadijah.co.uk last October and now on their way to Tokyo Modest Fashion Show runway.
Known as "telekung" in Malaysia and "mukena" in Indonesia, SK prayer outfits never failed to receive an overwhelming consumer response in every international expo they took part. This year, SK brings forward to showcase selected new Premium Collection and Limited Edition Collection at the Tokyo Modest Fashion Show runway stage on 22nd & 23rd of November 2017 in Asakusa, Tokyo.


Following the current Muslimah needs that emphasises on comfort and elegance in daily basis outfit and during solat, SK comes out as the first prayer outfit brand with brilliant design innovation. Premium and practical make SK prayer outfit favourable and suitable to be worn as daily salah outfit or even for long duration wear during Umrah and Hajj.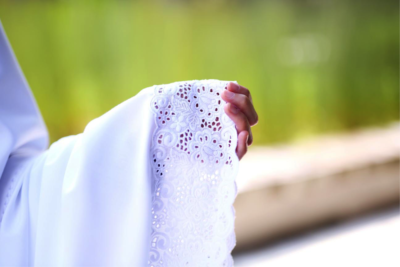 Using carefully selected quality fabrics such as spun polyester, denim and 100% cotton, every collection is made with well fitted cut around the face with extra stretchable layering around the forehead and chin area which will easily fit your face without having to use an extra under cap to help the prayer outfit stay put around the face. Moreover, the alteration is well kept with its elegant choices of lace applied detailed following the comfort focused and syariah compliance.
The Journey
SK Founder, Padzilah Enda Sulaiman was inspired to create premium prayer outfit when she began to understand the common dilemma faced by Muslimah when wearing poor quality prayer outfit during salah. How most of the prayer outfits in the market used to be in low quality fabric, easily smelled and got old with stain and spots all over, hence, causing the same relentless routine having to constantly wash to maintain its cleanliness to be used for praying.
Besides, these prayer outfits normally, if not commonly, would always be ill-fitted with poor cutting that did not stay put around the face and chin area with sometimes, a see-through material used. Covering aurah following a true Syariah compliance for this type of prayer outfit became questionable. Therefore, these problems somewhat motivate Padzilah to seek the best solution in creating the perfect prayer outfit for Muslimah. Nowadays, SK prayer outfit has also becoming an ideal gift for every Muslim women.
Saidatina Khadijah As An Inspiration
"'Siti Khadijah' was chosen in honoring Prophet Muhammad PBUH beloved wife, Saidatina Khadijah. A great figure, a woman that defined perfection as a true Muslim woman, who is smart with an impressive entrepreneur skill, honest, kind and known with every possibly wonderful quality which aligned with our entrepreneurship goals that aren't solely profitable-focused. Siti Khadijah is an inspiration for every modern Muslim woman.
Therefore, I picked that beautiful name to brand our prayer outfit hoping that I could provide consumer with a world quality prayer outfit at the same time educating them about consumerism and entrepreneurship," said SK Founder, Padzilah Enda Sulaiman.
In addition, through her business, she also has her own goal to help as many Muslim women as she could to start owning their own business hoping to improve their quality of life through entrepreneurship.
"I like to share my rizq with single mothers, any woman alike in this country who is in need of job. In fact, my employees are mostly single mothers. Some of them started as tailors eventually grew to be Sales Manager, and that is exactly what I want to provide them, a job to improve their life and make them a better woman with impressive entrepreneurship skills," she added.
Selected prayer outfit from Premium Collection, Limited Edition Collection, Travel Collection and SK accessories; hand socks, socks and pouch bag will be available at the Tokyo Modest Fashion Show.
"Follow" our Instagram: @telekung.sitikhadijah and "Like" our Facebook Telekung Siti Khadijah.
SITI KHADIJAH 2017/2018 COLLECTION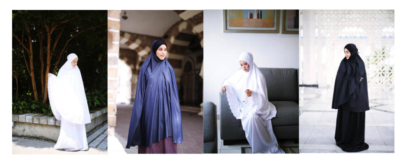 Meet The Founder
Padzilah Enda Sulaiman, a mother of six boys, having problems finding a comfortable prayer outfit alters herself every piece she wears for Tarawih during Ramadhan or Umrah. With the thought that her problem could be other Muslim women problems too, she started the business using her own savings.
Gone through hurdles for the first year positioning SK as a premium prayer outfit brand in Malaysia, Padzilah and SK team finally found their way after being given many opportunities to be featured on mainstream media; TV shows, newspaper and magazines, for the fact that SK is a unique brand with its own story behind it.
Today, SK is producing almost 40,000 pieces a month in average; with 3 factories in Malaysia and Indonesia. Currently having 29 boutiques across Malaysia and Indonesia and targeting to sell over 380,000 pieces of prayer outfit this year.
ABOUT SITI KHADIJAH
Siti Khadijah (SK) the leading woman prayer outfit brand in Malaysia with its unique and innovative face design for the prayer outfits also known as "telekung".
Telekung is a special apparel used by woman from the Malay Archipelagos when performing their prayers, and is synonymously associated with the Malay culture. The patented design introduced by SK is mainly focused on the facial design combining high quality fabric ensuring comfort during prayer and stretchable material which will compliment any face shape and size. SK offers four unique face designs to its collection of prayer outfits, which are recognizably different from the standard design. The materials used are of high quality cotton, spun polyester, rayon and silk with the combination of beautiful crafted laces sewn in a meticulous manner.
Apart from prayer outfits, SK also produces various woman apparels targeted for the comfort of pilgrims during their Umrah and Hajj. The products include hijab, hand socks, abaya, traditional kurung dresses and various accessories.
Since 2009, Siti Khadijah is named as a well-known household name in Malaysia and is quickly expanding with more than 29 stores all over Malaysia including one in Jakarta, Indonesia.
VISION & MISSION
●To uphold Nusantara tradition of fashion at the international level.
●To uplift prayer outfit's value with innovative design using high quality fabric.
●To produce and design comfortable Syariah compliance prayer outfit.
●To provide the best customer service by emulating the company's value
FOR MEDIA ENQUIRIES:
Zura Ahmad | +6012-220 5343 | zura.ahmad@gmail.com
FOR DISTRIBUTOR ENQUIRIES:
Natrah Amiera | +6011-2375 6232 | natrah@sitikhadijah.com