When Muslim meets Lolita
The world first-ever Muslim Lolita event will be held in Asakusa on Nov 21-23!
The brand new "Muslim Lolita", cute combination of hijab and Lolita fashion, will be dispatched from Tokyo to the world!
This event will definitely become a precious moment to see models in Muslim Lolita fashion, so stay tune♪
In Muslim fashion, it is commonly heard about "covering the skin" and "wearing hijab". These are not only as the religion teachings and faith, but also acknowledged as "fashion".
There are popular hijab pattern and stylish way in wearing hijab with nice head accessories. Makeup and fashion in general is adjusted and coordinated with the hijab. Muslim fashion is acknowledged as a frontier of new fashion trend.
New challenge, Muslim x Lolita!
In this year event, there will be "Kawaii Hijabi Collection" where "Muslim" meets "Lolita", a new perspective of fashion world!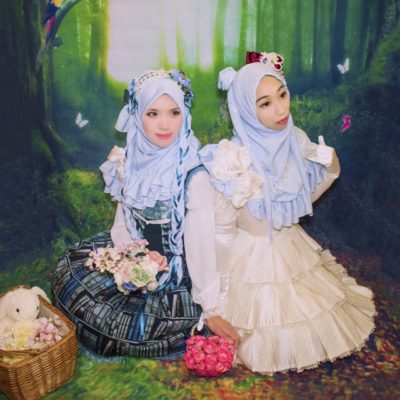 Lolita fashion as one of cool Japan culture, gain its fans in countries with large population of Muslim such as Indonesia, where Japan pop culture, anime, cosplay, is very popular!
Lolita fashion has similarity with Muslim fashion, it is "less skin exposure"! Impression of "kawaii" between Indonesia and Japan is so close that means, it will be popular too!!
For the upcoming event, we prepared the breakthrough item, "Lolita Hijab" that is the first in the world!!
Hijab with frill and lace is so cute, even Muslim who live in Japan got impressed with it!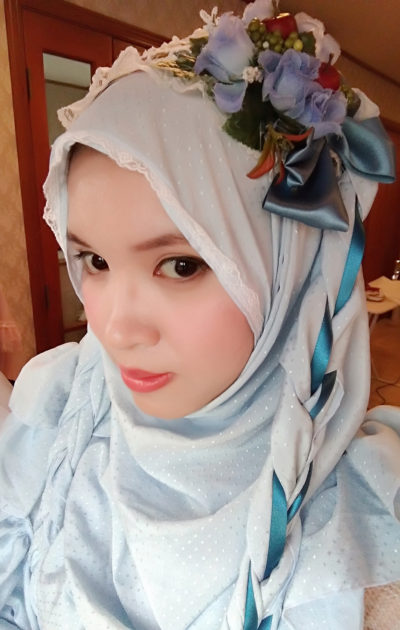 Its color, material, and design makes it not only wearable by Lolitas, it is also suitable for girly look too.
Plus, there are "braid" and "dumpling-like" hijab accessories called "hijab point" that is also suitable for cosplay!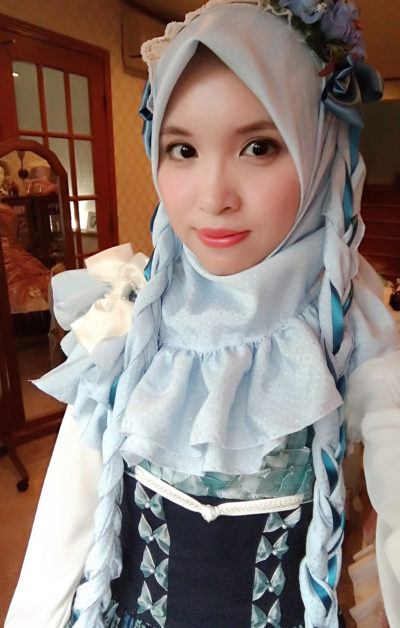 Besides fashion, there will be "Lolita fashion experience" (with photoshoot) and Lolita unique culture "tea party experience" corner. Muslim, those who love Lolita fashion and Japan pop culture, an event where everyone can enjoy!