Let's Enjoy Lolita Cute World!
Fashion show ♪
Kawaii Hijabi Collection -Fashion Show-
Event Page (Facebook)
Fashion show will be held on Nov 21 in the morning.
There will be a catwalk and explanation about Muslim Lolita, separated in 3 sessions according to the theme.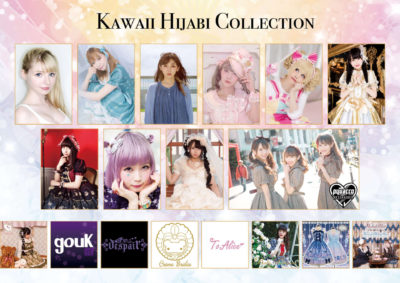 Models, cosplayers, idols who love Lolita fashion get together here.
Models will wear Lolita dresses with hijab that is specially produced for this event.
Brands both from Japan and abroad will participate as well.
There is no admission fee to come to the venue, so this is a chance that you can't miss! ♪
Also, there are brands who produce special series for this fashion show!!
Schedule
Nov 21, 2017 (Tues)
Session 1 : 10:30〜10:50
Theme「Muslim×Japan×Lolita」
This event venue, Asakusa, and Lolita fashion are two things that Japan is proud of.
This theme is combining Lolita fashion in Japan traditional touch and Muslim fashion.
Session 2 : 11:10~11:30
Theme「Muslim×Idol×Lolita」
There are many idols who love Lolita fashion showing up, presenting cute sweet Lolita x Muslim fashion.
Session 3 : 11:40~12:00
Theme「Muslim×World×Lolita」
Lolita fashion is spreading from Japan to the world.
Here we will present collaboration of Lolita brand from abroad with Muslim fashion.
※No admission fee
Models♪
Peach Milky
Yuzuki Kokona 
Hijikata Rena 
Ujou Kaduki 
Yuzu Komachi
Kiyokawa Reina(READY TO KISS)
Fujitsuka Reia(BL∞M) 
Tsukioka Sayo 
Kaguya
Pyuacco RELOADED
Brands♪
※marcHenTic http://htokumine.wixsite.com/marchentic
※gouk miyabi http://www.gouk.jp/brand/miyabi.html
※despair http://despair-atenari.com
※Atelier Creme Brulee https://www.facebook.com/AtelierCremeBrulee
※To Alice http://www.toalice.co.jp
※Baby Ponytail http://www.babyponytail.com
※Chérie Cerise  http://cheriecerise.storenvy.com
※Wunderwelt fleur https://www.wunderwelt.jp/fleur
Don't miss tea party and Lolita fashion experience!
Kawaii Hijabi Collection -Tea Party-
Event Page (Facebook)
Fashion show will be held only on Nov 21, but we also have tea party and Lolita fashion experience on this three days from Nov 21-23.
Tea party experience will be hosted by Akizuki Ai, the president of Wonder Teatime, a Lolita fashion community in Japan!
Here participants can experience how Lolitas usually spend their time and how is it like to wear Lolita dresses.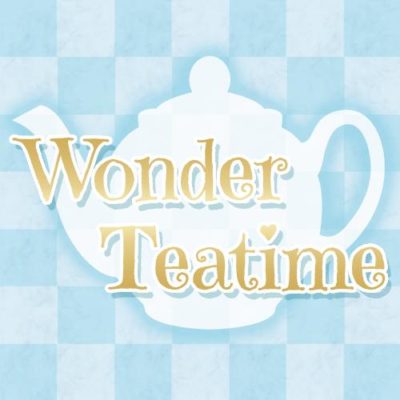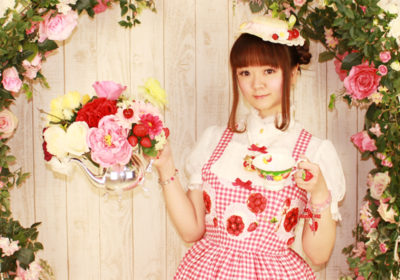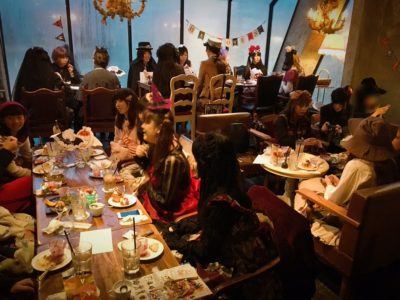 Furthermore, as it`s Muslim Lolita fashion event, participants can experience to wear Lolita hijab and how to wear it cute way too♡
It must be a new enjoyment for Lolitas too!
"Lolita dress experience" is a corner where participants can experience wearing Lolita dresses with reasonable rental fee, one coin!
In this corner, participant will wear dresses, hijab, then photo shoot in front of cute designed wall that will get you many likes on Instagram.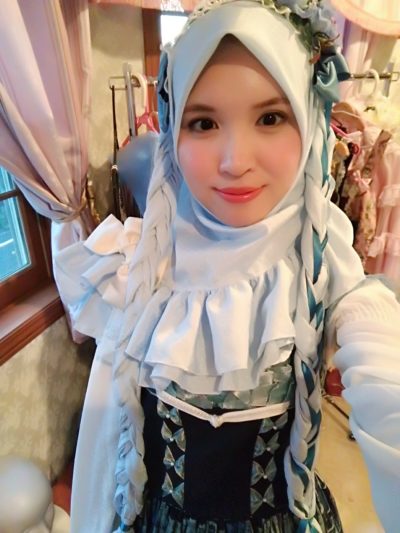 Schedule
Participants will wear Lolita dresses and enjoy interaction with Lolita's unique culture through afternoon tea party!
Nov 21 (Tues)
14:00〜15:00 / 15:30〜16:30
Nov 22 (Wed)
10:30〜11:30 / 12:00〜13:00 / 14:00〜15:00 / 15:30〜16:30
Nov 23 (Thurs, holiday)
10:30〜11:30 / 12:00〜13:00 / 14:00〜15:00 / 15:30〜16:30
Tea party association: WonderTeatime
Tea party coordinator : Akizuki Ai
Ticket
Tea party + Lolita costume plan → ¥7000
Tea party only → ¥4000
Ticket sales through link below
https://passmarket.yahoo.co.jp/event/show/detail/01fcuez85vyb.html
※If any seats available, ticket will be sold on the site as well.
※For those who choose tea party + Lolita dress plan, please come to the booth 30 minutes before tea party starts.
Lolita costume experience
Let's wear Lolita dresses with Lolita hijab! You can have photo shoot on panel provided.
Lolita fashion experience ¥500/at a time
Lolita hijab experience ¥300/at a time
※Lolita fashion provided are dresses and head stuffs and it is allowed to have selfies on panel provided, However, if you want to enjoy Lolita fashion in full body, please choose tea party + Lolita dresses plan on tea party experience corner.
About the event
HALAL EXPO JAPAN 2017
https://halalexpo.jp/
Date and time : Nov 21 (tues) – 23 (thurs, holiday), 2017 10:00~17:00
Venue : Tokyo Metropolitan Industry and Trade Center Taito-kan 4F, booth number 417〜418
2-6-5 Hanagawado, Taito-ku, Tokyo 〒111-0033