Kobe beef Tatsuya & Halal Beef OSMeat – Exhibitor of HALAL EXPO JAPAN 2017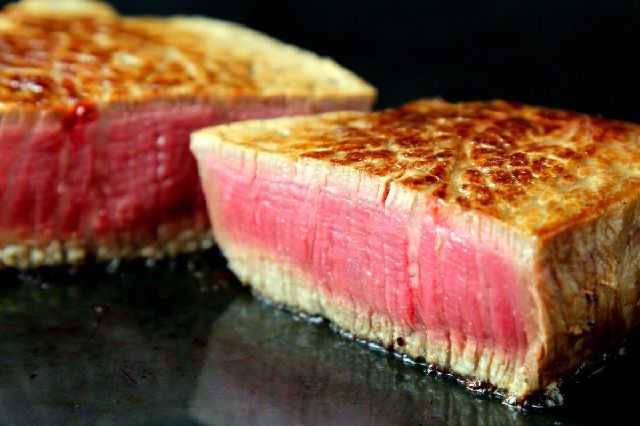 ① Please tell us about something about your company and products (PR points).
Tatsuya: Halal Kobe Beef
Established since Meiji era, it is a meat shop specializing in Kobe beef. Starting from 2015, we are selling Halal Kobe beef. It is possible to deliver frozen/vacuum-packed Halal Kobe beef packages to the whole country and Singapore (up to 5 kg). It is also possible to export for Kobe beef to UAE / Qatar for business purposes. We will also introduce restaurants that are offering dishes using our Halal Kobe beef.
OS Meat:Halal wagyu beef, Japan local beef
We do processing, wholesale and sales of Halal domestic cattle. We have a cutting area in the slaughterhouse "Mita meat corporation" where we can do the slaughter. We have also acquired Halal certificate which allows us to export cattle to UAE / Qatar. We are preparing products with various specifications and price ranges.
② Please let us know why you have decided to be involved in the Halal, Muslim market.
I started dealing with Halal beef hoping that people all over the world can taste Kobe beef that Japan is proud of, and high-quality Japanese beef and domestic cattle.
③ Please let us know the best way to consume/enjoy your products
It is suitable for all beef dishes. To taste the difference between Kobe and wagyu beef, the best preparation method is Japanese culture's "sukiyaki".
④ Please let us know what you are looking forward to at Halal Expo Japan 2017
We will prepare a limited number of tasting as we would like visitors to try the high-quality flavor of Halal Kobe beef and domestic beef once. I also want to tell the importance of dealing with domestic Halal cattle to the inbound-focused accommodation industry and food industry.
⑤ Where can your products be purchased?
Halal Kobe beef: Internet, Tatsuya shops. Please search for "halal kobe beef" and "halal kobe beef".
Halal wagyu beef/local beef: Please contact OS meat representative Aisamuddin Amin.
TEL: 080-9088-1442