Living in Countryside? Look for nearest Gyomu Super!
Halal products or muslim friendly services in big cities like Tokyo and Osaka are developing for sure, however, development in the countryside areas is still very slow, that is become one of difficulties Muslims face if living outside of major cities.
Higashi Iwatsuki, a countryside area in Saitama Prefecture on Tobu Noda Line, it takes for about approximately 15 min from Omiya station. This place is quite and calm, it was a nice feeling when go out of the station and found out that this place is quite and calm, a good place to have a small escape from rush.
As it is a countryside and we didn't find any foreigners nor Muslims there on that time we visited, we thought that there's no halal foods or muslim friendly services. But, it was wrong!
Gyomu Super Higashi Iwatsuki serves halal foods!!
It was a delighted surprise found out they are, unexpectedly, selling various of halal foods!
From frozen chicken (chicken legs, thigh), beef, fried fries, onion ring, etc in 1 to 2 kg package and in reasonable price!!
There is halal mark attached right beside the price to indicate halal foods area.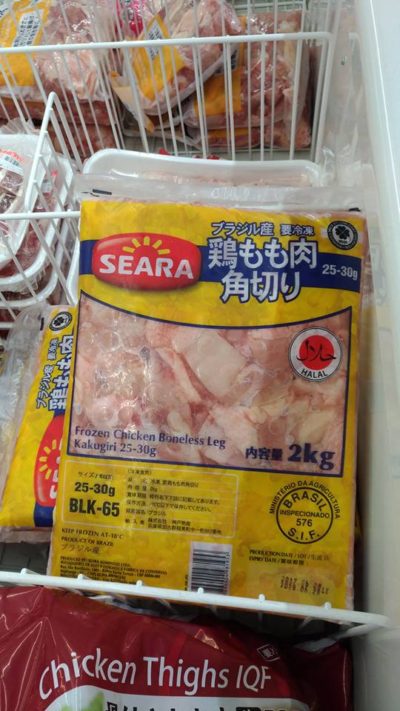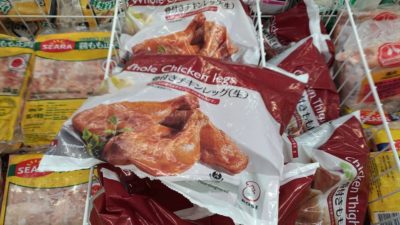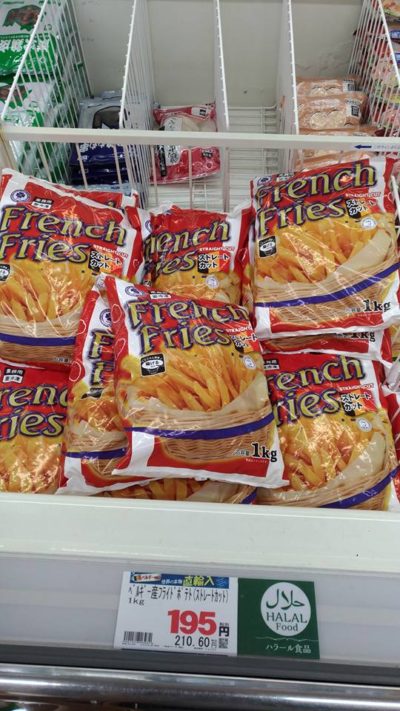 Most of these products are imported from overseas like Brazil.
They also put Halal certificate hanging on the refrigerator right above the halal foods.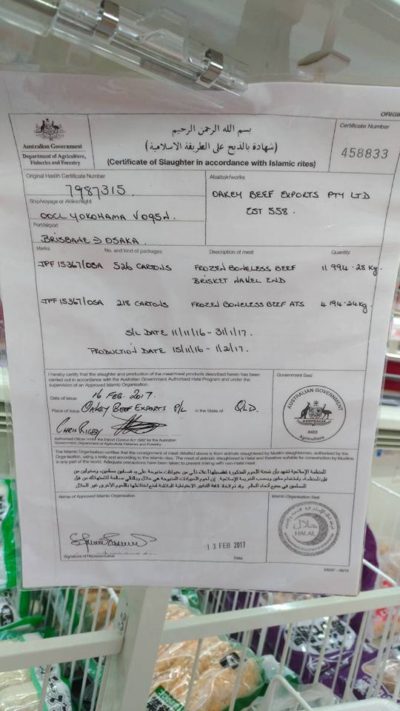 If you are living in countryside or maybe far away from halal store, look for Gyomu Super and get halal foods there!