Mouthwatering Halal Yakitori
Gyomu Super is proactively penetrating Muslims market in Japan by providing halal foods in almost all of their stores.
Started from frozen chicken, they are expanding product variation into frozen beef, fried fries, onion ring, etc.
But now, they are expanding more by providing new products, halal yakitori!!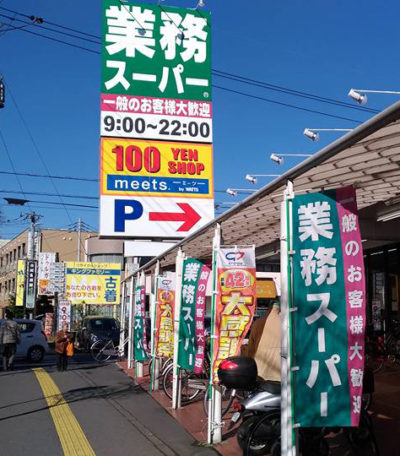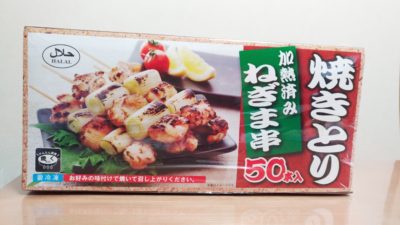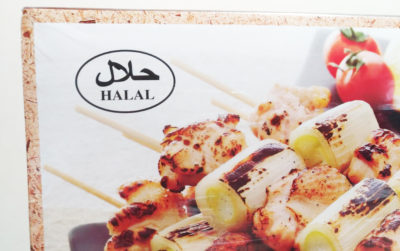 It's box has quite big size, and also a bit heavy, as it consists of 50 pcs of yakitori that will fulfil your desire on one delicious Japanese cuisine, yakitori. You will surprise to see the size!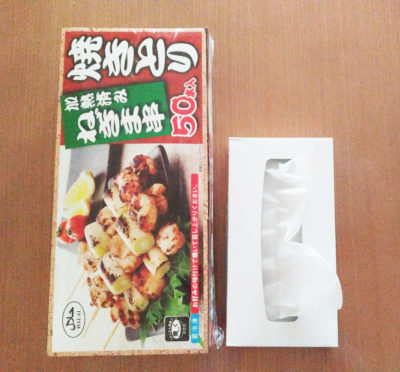 Even though it has large quantity of yakitori a box, as expected from Gyomu Super, it costs only JPY 1,075, that is much reasonable! This can be recommended for party or those with big family.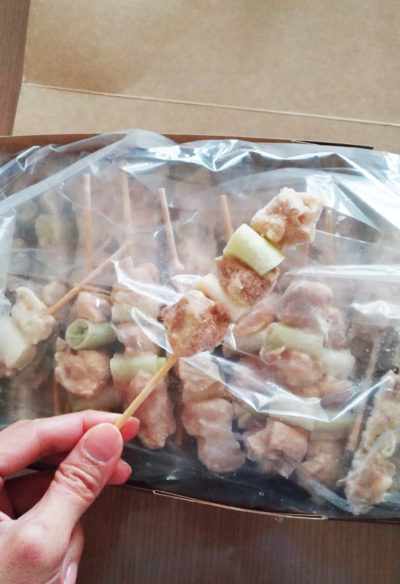 How to cook?
Simple, put it on a fry pan, grill, and voila!
Mouthwatering juicy yakitori is ready. Can you imagine how simple and practical is it?
It can erase all troublesome while making yakitori and also, save money as you do not need to go to yakitori restaurant to have it.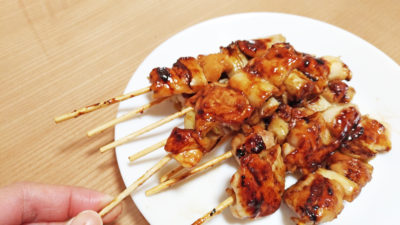 Please note that the yakitori does not come with sauce, but there is a recipe to make soy sauce for yakitori written on the back side of the box.
However, you can enjoy yakitori with any sauce you like, even chili sauce maybe?