Now Go To Japan is Becoming Easier!
Following the success of direct flight Tokyo ↔ Bali launched last year, now AirAsia open new route, direct flight Tokyo (Narita) ↔ Jakarta, 1 flight/day, to answer high demand to visit Japan, and of course, with reasonable price!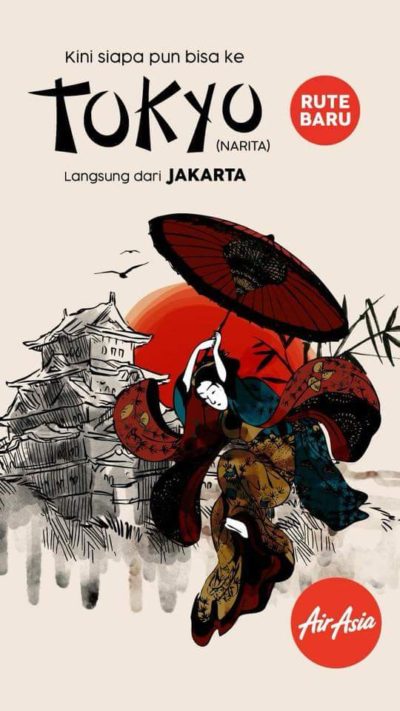 To celebrate this new route, AirAsia provides economy seat IDR 1.190.000 (around JPY 9.900) for booking until February 7 for flight period May 1st-Oct 27th 2018!
First flight of this new route will be depart on May 1st 2018 from Jakarta to Narita.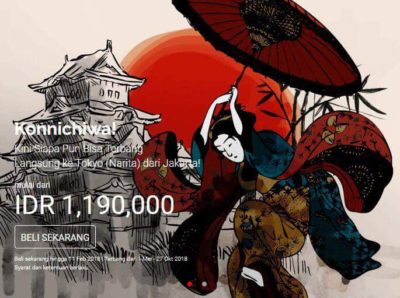 With Indonesia as a country with the largest population of Muslim in the world, this service definitely increase halal travel in Japan and contribute business expand both country.