Osaka Aquarium Kaiyukan
Known as the largest aquarium in the world, Kaiyukan, that is located in Minato-ku, Osaka, recreates natural environment of habitats of the aquatic animals, designed spectacularly to let visitors enjoy their dynamic move.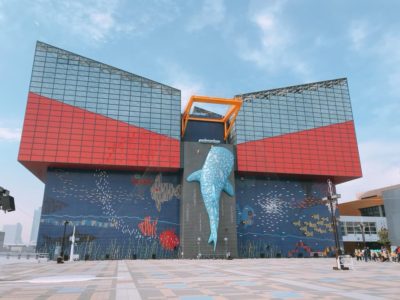 Along with the increasing of number of tourists coming to Japan every year, especially Muslim tourist, Kaiyukan provides pray space and halal foods.
Access
Kaiyukan can be accessed 5 min walk from Osaka-ko station on Subway Chuo Line.
From Osaka station, take JR Kanku Kaisoku board to Kansai Airport, get off at Bentencho station and change to Osaka Chuo line board to Cosmo Square. Then get off at Osaka-ko station.
Halal Foods
Still in the same area, there is Tempozan Marketplace right besides Kaiyukan building where you can find halal foods at restaurant called Istanbul Table on 3F of the building. Like its name, this restaurant serves Turkey dishes mainly kebab.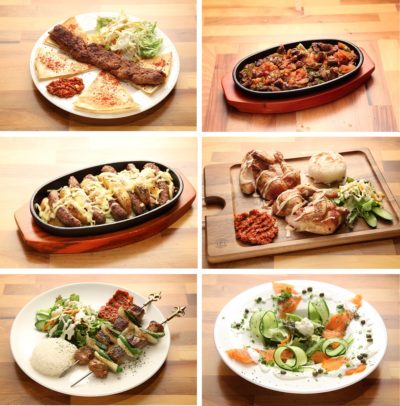 Pray room
Besides of halal foods, availability of pray space is one nice facility in welcoming Muslim visitors, and to meet the needs, Kaiyukan established pray room that can be used start from Feb 9th, 2018.
Pray space located next to Istanbul Table and separated between men and women. There is available space for wudu (ablution) !
This pray room available for use between 11:00-20:00.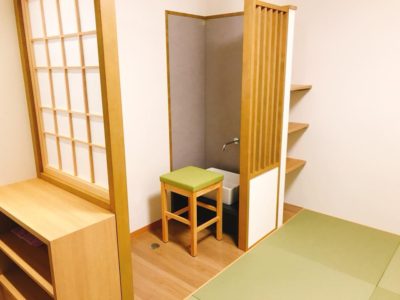 To be able to use this room, first you have to go to Information near Kaiyukan entrance gate to get map and password to open pray room's door. This pray room has tatami floor to increase comfort while using the room, along with Kiblat mark (mark indicate Mecca direction) on the ceiling.
Family-friendly
Muslim visitors, who often travel and visit together with families, may have a mind where they can take care of their babies while travelling, especially for breast-feeding. In Kaiyukan, there are nursing rooms for babies and mothers on the 6F of the Aquarium and 2F of the entrance building.
Furthermore, baby beds for changing diapers are installed in all restrooms. What a nice facility!
Tickets
Kaiyukan's ticket is available in 5 categories according to age as follow :
※ Over 16 years old : JPY 2,300
※ 7~15 years old : JPY 1,200
※ 4~6 years old : JPY 600
※ Below 3 years old : free
※ Over 60 years old : JPY 2,000 (*please show identity card stating date of birth at the ticket counter)
Of course, there is ticket for group as well, divided into "general groups" and "student groups".
Besides, Kaiyukan provides great deal "package ticket" to let you enjoy Kaiyukan to the fullest!
Details about ticket :
http://www.kaiyukan.com/language/eng/ticket.html
OPEN

10:00-20:00 (admission is accepted up to 1 hour before closing)
*Opening hours vary by season

CLOSE

Total 4 days in January and February

Tel

06-6576-5501

Address

1-1-10 Kaigandori, Minato-ku, Osaka City 552-0022 Japan

Website

Email

info2@kaiyukan.com

Japan Masjid Finder