Are You Ready for Spring?
Cherry blossom in Kanto Area will reach its peak approximately between end of March and beginning of April (latest cherry blossom forecast 2018).
Planning a spring-travel to Japan may lead you to look for best places to enjoy these cute pink flowers.
You may find some popular such as Ueno Park or Shinjuku Gyoen in Tokyo.
But on the other hand, you may look for calmer spots which may lead you to places away from Tokyo.
Here are 3 nice spots to enjoy cherry blossoms slowly and comfortably!
Omiya Koen (Saitama)
Omiya Koen or Omiya Park is a large park located at Omiya-ku, Saitama city, and the nearest station is JR Omiya station, 30 min by train from Tokyo Station.
From Omiya station, it takes about 20-25 min walk to reach Omiya Koen.
Besides of the fact that you can find Hikawa Shrine, a beautiful shrine in orange-reddish exterior there at Omiya Koen, when cherry blossom is blooming, you will see magnificent cherry blossom above your head and light-pink "carpet" from falling cherry blossom petals, like you are surrounded by all pink!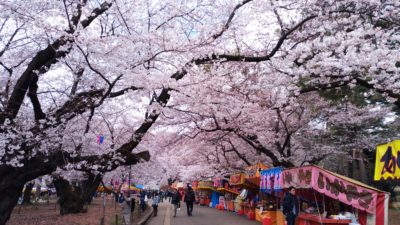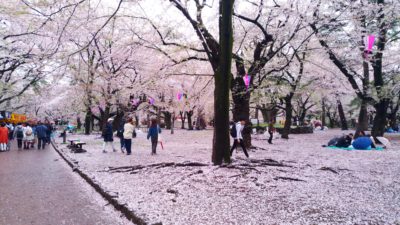 As many people will come for enjoying hanami (picnic while enjoying cherry blossom), there are a lot of stalls selling Japanese snacks.
Enjoying Sakura is not only in the afternoon, you can enjoy it at night too!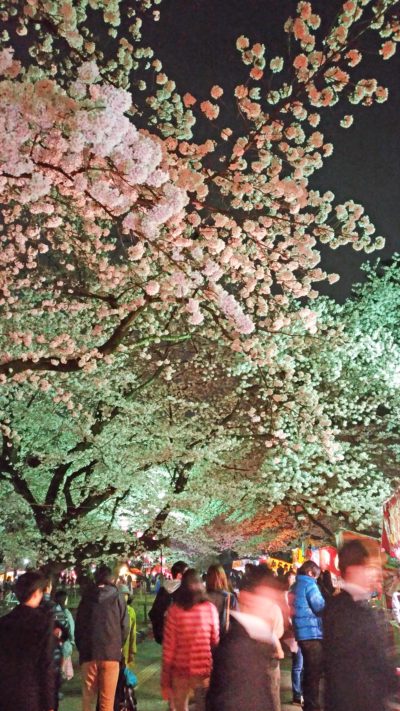 In Saitama, cherry blossom will reach its peak estimated in the end of March.
Shiba-zakura hill at Chichibu (Saitama)
Farther away from Tokyo, still in Saitama Prefecture, there is a famous spot to enjoy both beautiful landscape of mountain, clean air, and variety of cherry blossoms!
It's Chichibu city, a quite and calm place where you can enjoy Shiba-zakura hill!
Shiba-zakura hill's or Shiba-zakura no oka, known as a famous spot to enjoy a landscape of various of cherry blossom, especially shiba-zakura, one type of cherry blossom which is not hanging on a tree and have way brighter pink rather than cherry blossom known widely.
Shiba-zakura hill nearest station is Seibu Chichibu station on Seibu Line, that can be reached less than 2 hours from Omiya station, plus 16 min walk from Seibu Chichibu station to reach Shiba-zakura hill.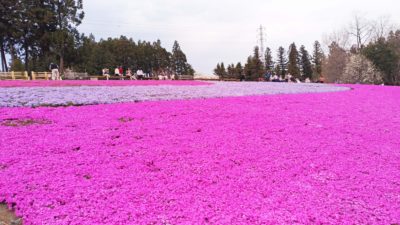 According to Chichibu city website here (in Japanese), best period to enjoy shiba-zakura blooming is start from April 13 until May 6.
Still in Shiba-zakura hill, don't get satisfied too fast!
Go farther all the way and you will find a garden with cherry blossom along the eye looked!!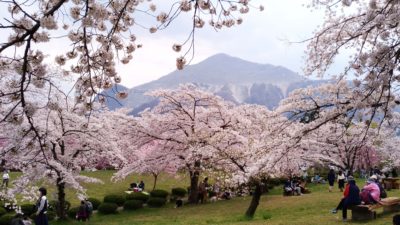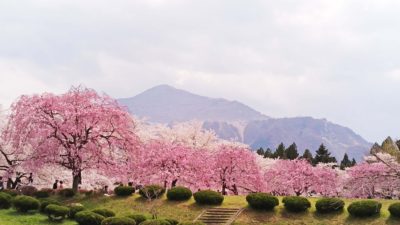 Many people come here to enjoy hanami but it is not that crowd as in Tokyo, that let you enjoy cherry blossom more privately!!
Along Sumida River (Tokyo)
Back to Tokyo, once heard "Sumida River", one thing come to your mind might be Sumida Garden in Asakusa, which is said as the best place to enjoy cherry blossom. But what we will introduce here is different!
Sumida River is quite long, splitting Tokyo, and garden along the river has beautiful cherry blossom backed with skyscrapers.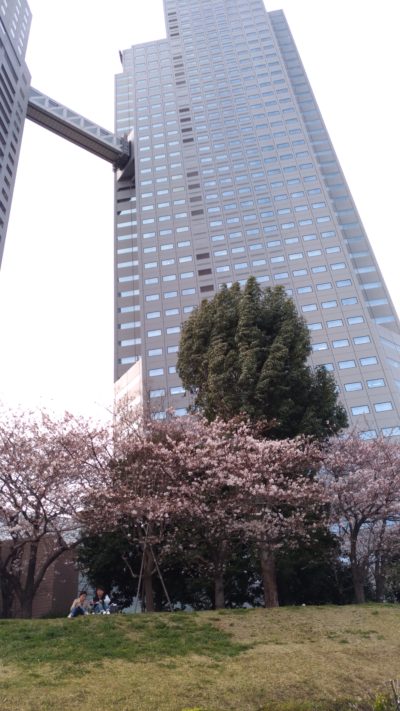 *Photos taken at Kuritsu Akashi-chō Kawagishi Park, 10 min walk from Tsukiji station.
Here you can enjoy landscape of modern building together with blooming cherry blossom and Sumida river at the same time!