A Struggle to Find Halal Baby Formula
Many Muslim mothers in Japan are struggling to find halal formula
for their beloved babies, which lead them to, have no other choice rather than,
purchase halal one from their home-countries.
Bellamy's, Halal and Organic Baby Formula
Just-borned baby need to get breast milk exclusively, especially on the first 6 months.
Formulate the ingredients as closer as possible with breast milk,
Made in Australia 100% organic milk, Bellamy's Organic has no additives
that may cause allergies and obtained Halal certification
from ICCV (Islamic Coordinating Council of Victoria) Australia,
as well as organic product certification from Australian Certified Organic,
NASAA Certified Organic, and JAS.
This is a product mothers looking for!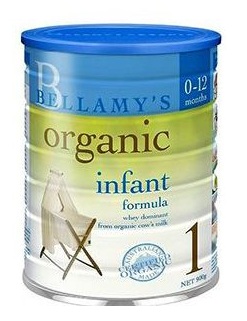 As it is halal and organic formula, it is ideal for most babies. Whey powder (a kind of protein) consists in it is good in digestion and excellent for nutritional balance.
Bellamy's Organic Infant Formula (Step 1) is suitable for 0-12 months with net 900 g/can, which can be purchased whether single purchase (5,480 yen, incl. tax) or in large number for better deal.
You can make purchase here
https://emyus.net/bellamys1/#sec16
There are "Step 1", "Step 2", and "Step 3"
Besides of Bellamy's Organic Formula (Step 1) above, there are Step 2 and Step 3 mothers can choose according to baby's growth.
Bellamy's Organic Infant Formula (Step 1) for 0 – 12 months,
Bellamy's Organic Follow-On Formula (Step 2) for 6 – 12 months,
Bellamy's Organic Toddler Formula (Step 3) for 1 – 3 years.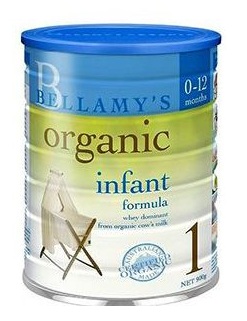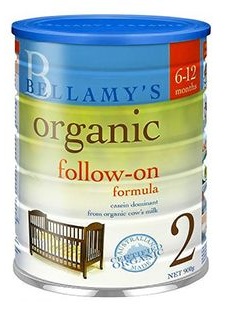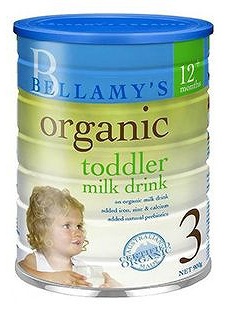 Both Step 1 and Step 2 consist of two kinds of protein, whey protein and casein, but have different proportion.
Step 1 has 60% of whey and 40% of casein, which is in same proportion with breast milk.
While Step 2 has 45% of whey and 55% of casein, suitable for babies who start to have baby food. Casein's digestion is way slower than whey, so it let babies in full-stomach longer.
However, if baby still satisfied with Step 1, mothers can continue to use Step 1 until baby get 12 months.
Step 3 suitable for toddler who already has variety of baby foods as a nutrition supply. It contains of Inulin (a kind of carbohydrate) that gives good stimulation to healthy digestive system
It is also possible to purchase sets combined with different kinds of milk (Step 1, Step 2, and Step 3). Please contact through contact form on https://emyus.net/contact/ or through email address below.
Website

Email

support@emyus.net