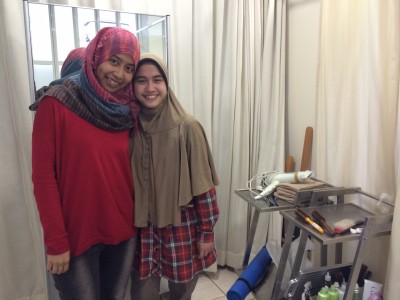 Chiba-city, which is actively accepting Muslim people, started taking approaches.
A total of 9 beauty salons in Chiba city started correspondences for accepting Muslim women customers. In more detail, the following will be carried out in all such 9 stores.
https://www.city.chiba.jp/keizainosei/keizai/promotion/muslimbeauty.html
■Female staffs will be helping customers
■All sessions will take place in private rooms
■English menus will be provided
■Shampoo without alcohol or animal-derived materials will be used
■Prayer space will be provided
It is said that Japanese beauty treatment skills are very high among the world; however, we hear many voices of Muslim women mentioning that they cannot go to normal hair salons in Japan because they are generally prohibited from taking off their hijab in front of men. Chiba city will draw tourists that lodge near Chiba city as well as Muslim people residing in Japan by sufficiently taking such approaches.
Muslim-friendly places in Chiba city
https://www.halalmedia.jpspecially/chiba/