Friends, have you ever heard of Nabari and Iga city in prefecture Mie? Apparently, these cities are famous as the home of Ninja!
And recently, Muslim-friendly restaurants are increasing in Nabari and Iga, so these cities are recommended destinations for Muslim visitors who want to experience local culture and nature.
In these two parts of articles, I will introduce tourist spots, local foods and place to stay in Nabari and Iga city!
Contents:
1. Nabari and Iga are trending! City characteristics and access
2. Experience Nabari and Iga
3. Conclusion
1. Ninja in Nabari and Iga city are trending!
Do you know how to access Nabari and Iga? Nabari and Iga are not too far away, you can take a train from Kansai's hub, Osaka. It will take about 1 hour ride.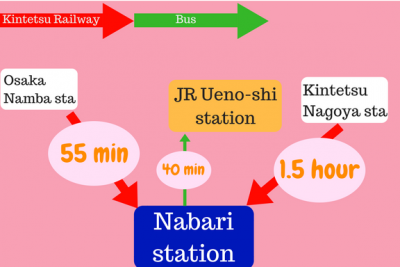 This city was once a flourishing city of Iga Ninja. Even now, there are still plenty of Ninja places. I will introduce the city of "Iga Ninja" and without further ado let's start the introduction!
2. Experience Iga city
Experience 1: Akame Shijuuhachi Taki (Akame 48 Waterfalls)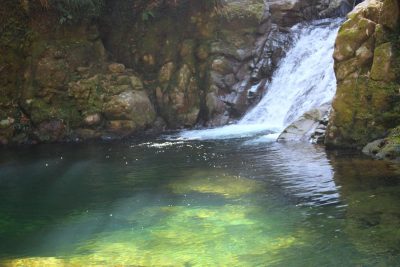 You can reach Akame 48 Waterfall with a bus from Kintetsu Nabari station for 15 minutes or from Akameguchi station for about 10 minutes. There are more than 48 waterfalls spread all the way through the forest. You can find waterfall just 10 minutes walk from the entrance.
On sunny days, sunlight passes through the river and the river looks pretty! Cherry blossoms in spring, autumn leaves in autumn or icefall in winter. Things you can't experience in Osaka or Tokyo, but here you can enjoy waterfall and nature all year round.
URL: http://ninja-valley.com/
Recommended Delicious Hekoki Manju!!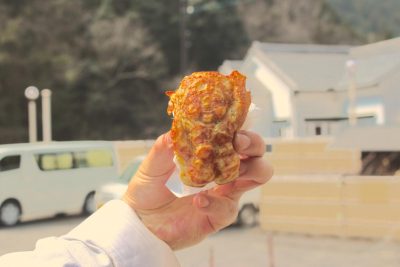 Hekoki Manju or Onara Manju (Hekoki means farting, because it's made from sweet potato) made from flour, eggs and sweet potato. Although it's not Halal certified, it doesn't contain pork and alcohol. So, if you're okay with it, please have a taste of Hekoki Manju!
Experience 2: Ninja no Mori (Ninja Forest)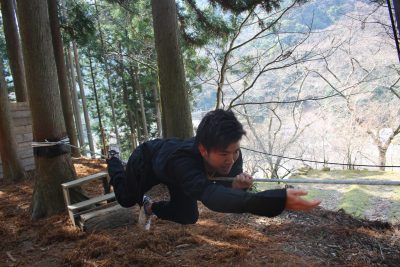 This experience is highly recommended for nature lover who will be amazed by the scenery. And you can also practice your Ninja training while wearing Ninja outfit in front of Akame Shijuuhachi Taki (Akame 48 Waterfalls) at Ninja Forest.
You can also try Shuriken (star-shaped hidden knife), Fukiya (blow gun) and Kakushi Tobira (secret door). These are some of Ninja equipments that can only be seen in book or Anime. Some pictures of the experiences.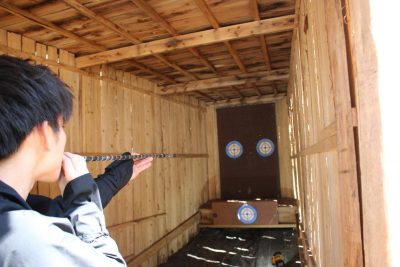 Now, I bet you want to try it too. And since many foreign visitors participating in this experience, English speaking staff will be there to guide.
URL: http://ninja-valley.com/tourism.html
Experience 3: Iga-ryu Ninja Museum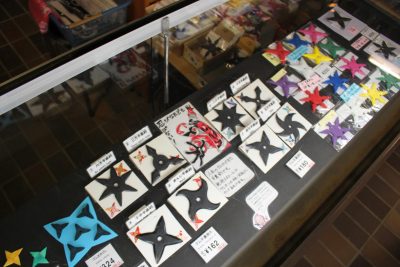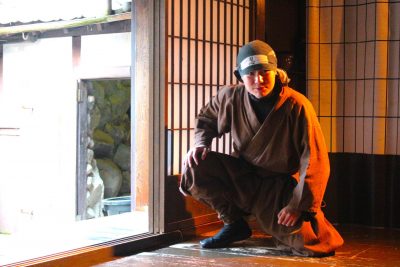 Not only in Nabari, there is also a museum related to Ninja in Iga city! In addition to ancient collection of Ninja's weapons and equipments that are exhibited at this museum, you can also watch Ninja performance!
Watch performer's movement making full use of various tricks from the authentic Ninja old house. This performance is a masterpiece, very recommended! On top of that, Ninja show is held every day! Professional show is more powerful. A must-see Ninja performance when you come to Japan.
And you can purchase Shuriken as souvenir!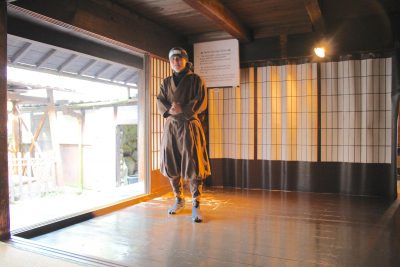 Show schedule is as shown below:
http://www.iganinja.jp/showscheen/
URL : http://www.iganinja.jp/?page_id=837
4. Conclusion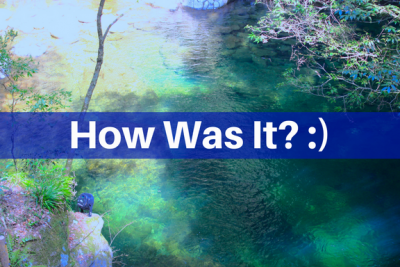 So, how was it?
Nabari and Iga are not the most popular cities in Japan, but they offer many interesting destinations that tourists can enjoy!
To experience the Japanese culture and beautiful nature, let's visit these cities!