Muslim Friendly Okinawa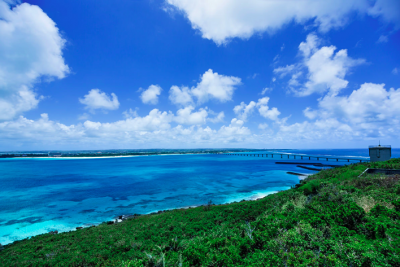 The southern part of Japan, Okinawa, has so much natural hidden treasure which is very attractive. Even it's far away from popular big cities such as Tokyo and Osaka, Muslim tourists put an eye to Okinawa, attracted with its magnificent combination of wide blue sky and ocean as well as romantic sunset, especially the Musim-friendly hospitality Okinawa has!
How Muslim Enjoy Okinawa
A couple of time ago, travel group from Singapore and surroundings visit Okinawa, which has been known as a shooting stage of Namida sou sou (涙そうそう) movie, a Japanese movie that was popular in South East Asia.
There, they enjoyed not only the gorgeous landscape, but also Okinawa traditional culture such as dance, experience wearing kimono and making Japanese food, especially making the authentic Okinawa snack, beni imo tart (means : red sweet potato tart).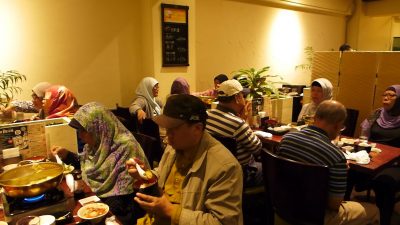 One member of the group mentioned that it was a nice experience to have halal shabu-shabu in Okinawa, as she thought that it mush be difficult to find the halal one in Japan.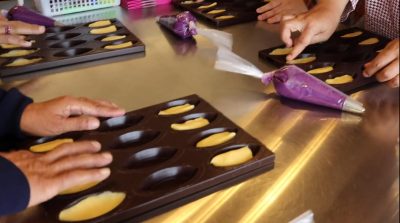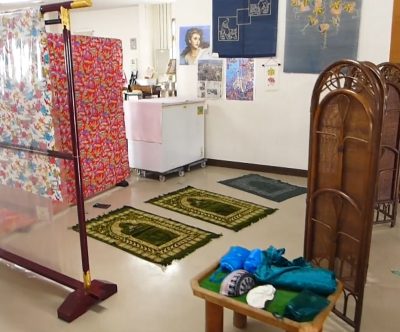 The availability of prayer space is one important point for Muslim tourist. The complete facility of prayer space is much satisfying.
Video
Watch full video here!

Enjoy Okinawa with Muslim Map
Enjoy Okinawa more with Okinawa muslim friendy map!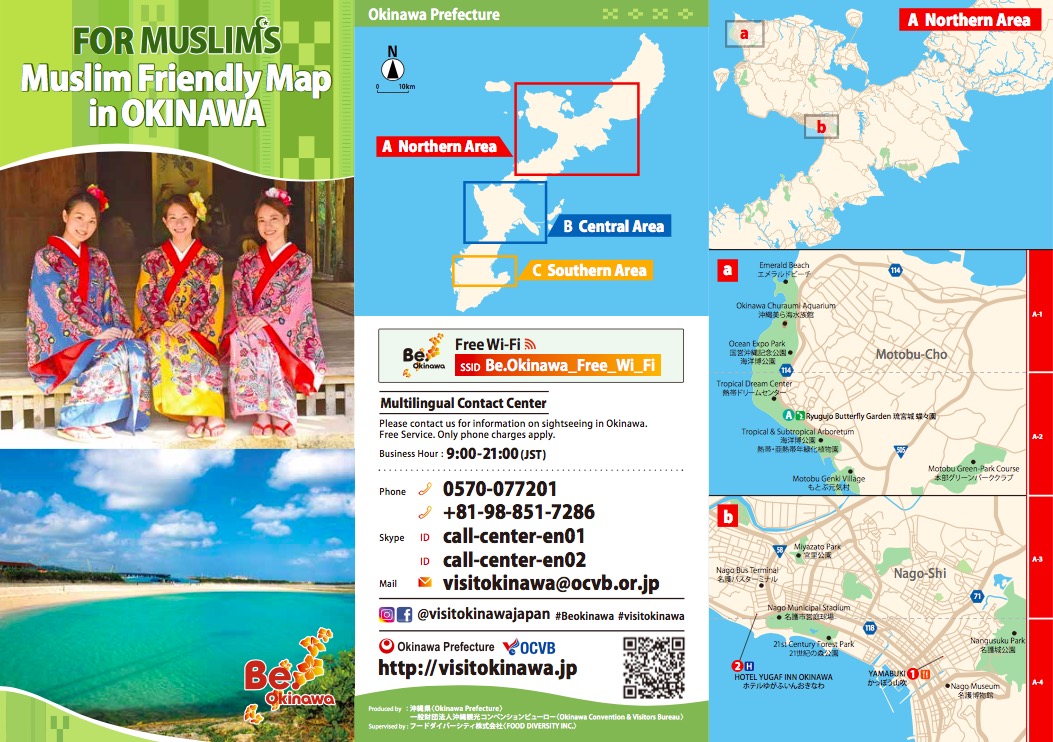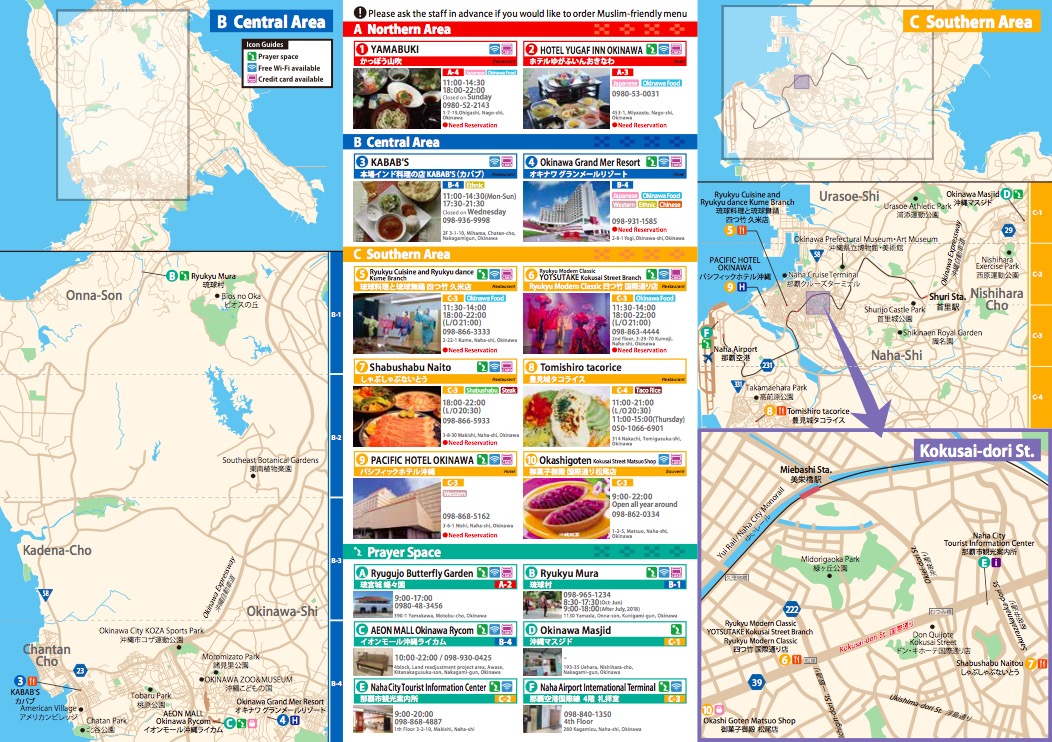 Download [PDF]
Find other muslim-friendly map below
Muslim-Friendly Map