Said Shop Halal Foods and Coffee
With concept "let Muslimah feel free to enjoy shopping", Said Shop which started to sell halal foods through their online store since 5 years ago, will open their first café-style shop "Said Shop Halal Foods and Coffee" at Okubo, Shinjuku-ku (Tokyo) on Saturday, May 26, 2018!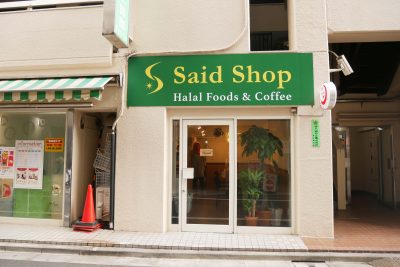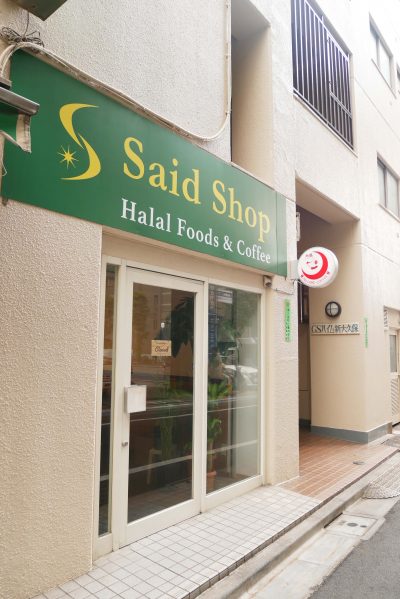 The concept
Said Shop Halal Foods and Coffee owner, Mr. Said who is a Japanese muslim, figured out the lack option of halal foods as well as the uncomfort in do shopping, especially for Muslimah. Put an eye on it, he wants to serve more variety of halal foods closer to Muslim customers as well as want them to comfortably enjoy shopping at Said Shop.
Seated in bright place and close to main road, Muslimah can visit Said Shop in relief.
The Shop
Said Shop has cozy and homey atmosphere. Once you enter the shop, you will find café space on the right side and shopping space on the left side.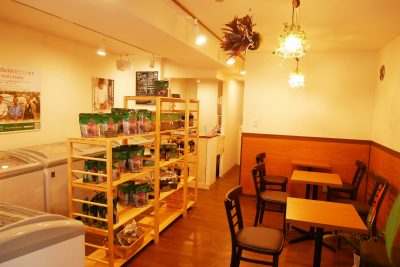 Let's see the shopping space on the left right first.
There are 4 refrigerators attached, contains full of variety of halal meat, both chicken and beef, from mince meat until sausage.
1 halal beef, 2 halal chicken, and 1 halal sausage refrigerator.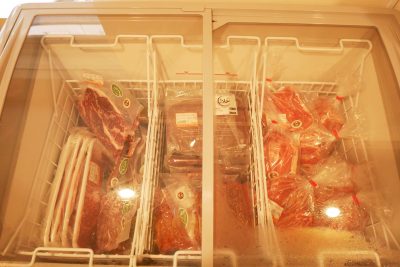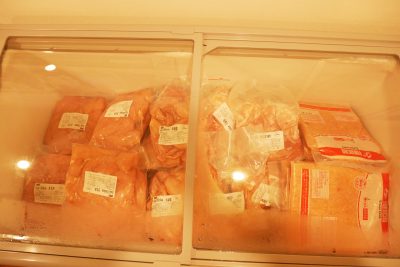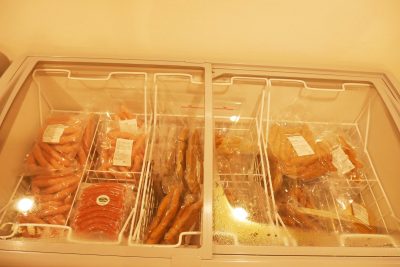 Full-heartedly to serve healthy yet delicious meat, Said Shop's chicken meat are gained from chicken raised without any use of antibiotic. Furthermore, Said Shop have sausage which is additive free produced by sausage professional!
In slaughtering process, Mr. Said check and see the process by himself, even sometimes he does the slaughtering!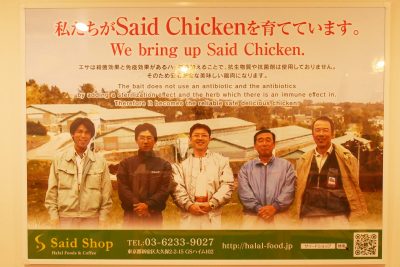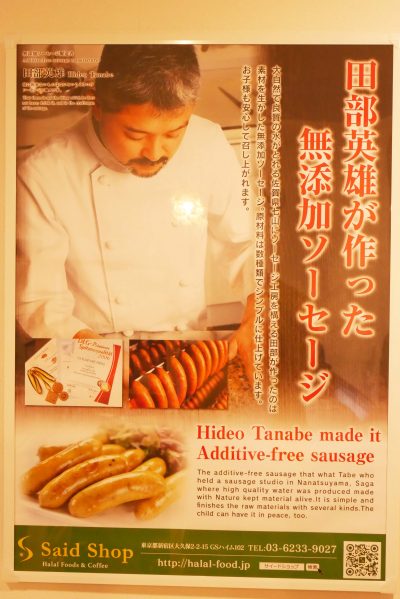 Beside refrigerators, there is a rack with variety of dates.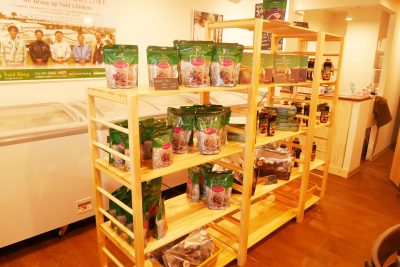 Dates are available in various packs ; 250 gr (390 yen), 500 gr (690 yen), and 1 kg (1,350 yen) for the one from UAE and 500 gr (680 yen) for the one from Iran. Reasonable prices compared with other stores!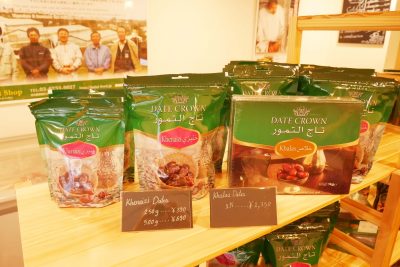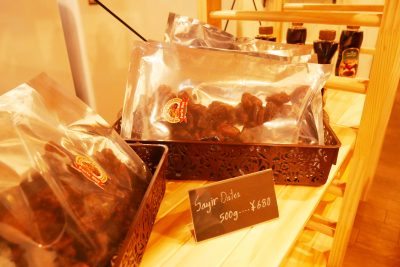 There is also dates syrup which is quite rare! Egyptian Muslimah staff there recommends to have the syrup together with bread as jam or blend with any beverages as a substitute for sugar. This syrup available in 400 gr (780 yen).
Besides of dates product, Mr. Said plans to add more variety of products in the near future!
Move to right side, you will find a cozy café space. There you can enjoy some coffee and dessert before or after shopping.
Coffee served at Said Shop have particular about richness and taste, from beans gained from Itoshima, Fukuoka Prefecture.
Especially recommended for those who love coffee!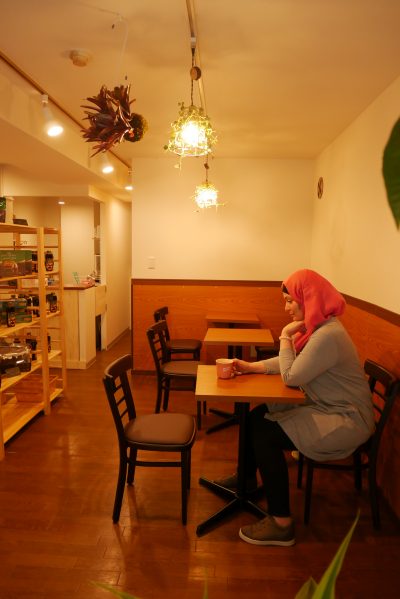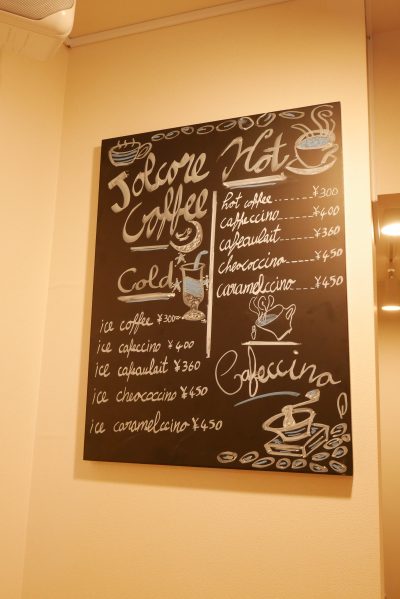 Muslimah with children can put their kids in café space to wait while mothers do shopping.
Having Iftal at Said Shop
While Ramadhan, Said Shop serves iftal set, consists of dates and your one favorite coffee.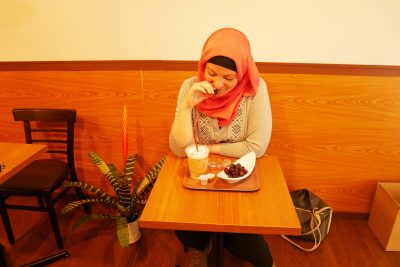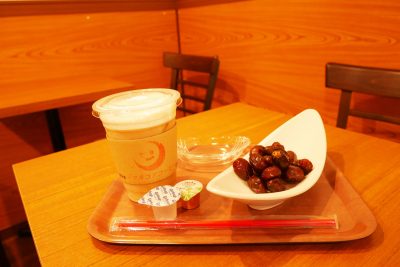 How if having iftal then enjoy shopping there?
Breaking News! Get Special Discount for 3 Days!!
Get 30% off on all chicken products at Said Shop during May 26, 27, and 28!!
Limited to 3 days only, so grab fast!!
Access
※ 5 min walk Tokyo Metro Fukutoshin Line, Nishi-Waseda Station
※ 5 min walk Tokyo Metro Fukutoshin Line, Higashi Shinjuku Station B2 exit
※ 10 min walk from JR Shin-Okubo station
About Said Shop Halal Foods and Coffee
Address

GS Heim 2-2-15 Okubo, Shinjuku-ku, Tokyo

OPEN

11:00 – 20:00

TEL

03-6233-9027

Website

Halal Gourmet Japan