Sherista, a germicidal deodorant for both people and the environment, gets Halal certification!
Sea Eco Mark MSC (Marine Management Council) certified Hokkaido Okhotsk Sea scallops scallops are raw materials. "Sherista", a disinfectant / deodorizer for 100% natural natural materials processed with original manufacturing method considering the environment, acquired halal certification.
Effect to eliminate virus and bacteria
"Shell calcined calcium" as a raw material ingredient is a shell which has been heated at a high temperature of 1000 ° C. or more, and when it is added it becomes strongly alkaline (pH 12.5 to 13.2) calcium hydroxide. Alkalinity has the property of degrading proteins, so it can destroy the proteins contained in the cell walls of pathogenic bacteria and viruses, and can eliminate pathogens such as various bacteria and viruses.
Below is an antimicrobial test graph of shell calcined calcium: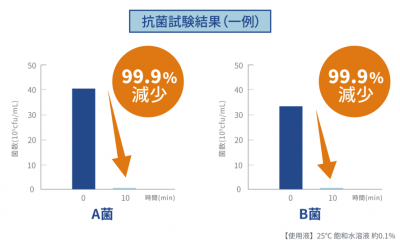 The effect of suppressing breeding of mold
In the coming season, it has the effect of suppressing breeding of mold which becomes problem in the rainy season and summer. The most important thing in mold control is to take appropriate measures before mold occurs. Shellista 's ingredient "shell calcined calcium" also has the effect of suppressing breeding of mold fungi such as blackcurrant, koji and blackcurrants, so you can expect antifungal effect by using it every day where you are concerned about moisture.
The following is a test image for shell mold calcined calcium
Melting the powder of Shellista in water turns into strong alkaline water. Place baby
Shellista powder
goods such as baby bottles and baby pacifiers soaked in the aqueous solution, and then perform sterile cleaning.
Because it is 100% natural ingredient, you can use it with confidence. There is no disagreeable smell etc. By placing fruits and vegetables soaked, dirt adhered to the surface and residual agricultural chemicals · wax etc will be peeled and disassembled. Furthermore, germs and viruses are sterilized and there is also an effect of fungus, so it will be possible to keep the freshness of fruits and vegetables. Seashell calcined calcium is a material certified as a food additive, so it is a convenient and reliable item of great success in various scenes, even for children, elderly people, or homes with pets.
Shellista spray
Spray types that can be used in various places, cleaning and disinfection of vegetables and fruits, disinfection of kitchens and toilets, deodorant and bacteria removal for baby supplies and pet supplies, baths and washing machines, cars, sofas and beds , It can be used for a wide range of applications in everyday life. Shelysta is effective for items that can not be easily washed like stuffed toys, toys, sofas and automobile seats. Since I do not use any chemicals, there is no disgusting smell. It is very cheap to use.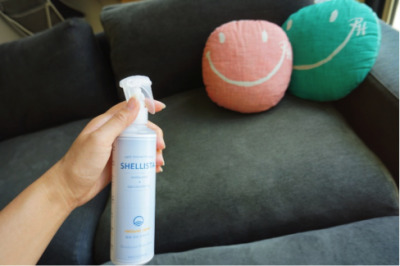 Shellista powder
Ingredients: Shellfired Calcium
Contents: 100 g
Country of Origin: Japan
List price: 1100 yen (tax excluded)
Shellista spray
Ingredients: pure water, calcined calcium shell
Contents: 250 ml
Country of Origin: Japan
List price: 1200 yen (tax excluded)
It is also recommended that the product will be sold as a souvenir of customers visited from Muslim countries, at stores such as restaurants.
Shellista official website:http://shellista.com/
Shellista official website English:http://shellista.com/en/
Shellista facebook:https://www.facebook.com/ShellistaJapan/
Shellista instagram:https://www.instagram.com/shellistajapan/
Sales site
Amazon
Podwer https://amzn.to/2LCtdOF
Spray https://amzn.to/2sjaIXv
Yahoo shop
https://store.shopping.yahoo.co.jp/newlogic-store/shellista.html
company address: 3floor,aoyama ibis.BLD 2-7-3 shibuya shibuya-ku tokyo japan
company name : newlogic.co.,LTD
The person in charge : Daisuke Funaki
Phone number: +81-3-6805-1848
postl code 150-0002
Daisuke Funaki / newlogic.co.,LTD