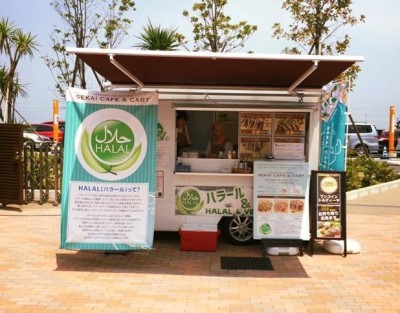 You can enjoy Halal food from August 1st to 31st at Mitsui outlet park Kisarazu! (Only for summer; holidays: Mondays and Tuesdays)
http://www.31op.com/kisarazu/english/
A kitchen car will be opening, and the name of the store is "SEKAI CAFE & CART" (Location: North Gate)
Menus served include wrap sandwiches (tortilla) along with tropical drinks perfect for the summer.
Fillings for the wrap sandwiches include steaks and chicken sausages, served with spicy chili-sauce to boost your appetite.