Exploring popular destinations in Muslim-friendly Nara
About Nara
Nara is located in South-central Honshu. The city has significant temples and artwork dating to the 8th century. Some of shrines, temples and districts are listed as UNESCO World Heritage Sites.
Access
If you're travelling with JR Pass, depart from JR Osaka station and take JR Kanjo-Yamatoji Line to JR Nara station. Takes about an hour and cost about 800 yen. And if you're travelling without JR Pass, you can take Kintetsu Nara Line from Kintetsu Namba station in Osaka. It will take about 40 minutes and cost about 600 yen.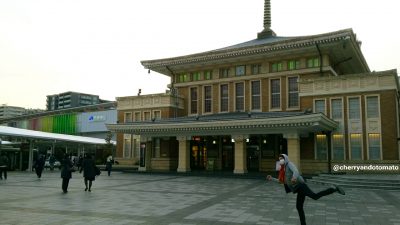 Some of the places I've been visiting can be accessed on foot from JR Nara station. You just need to walk straight and you will easily find interesting building. Let's start our journey in Muslim-friendly Nara.
Kofukuji Temple and Sarusawa-ike Pond
From JR Nara station, we were just slowly enjoying our walk to our first destination. On our way to our destination, we found some interesting traditional building and even Nara's manhole cover.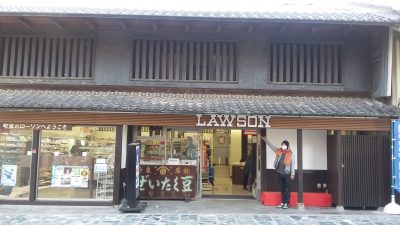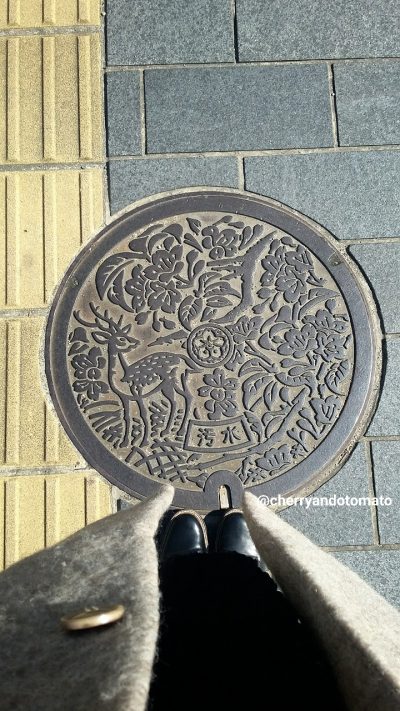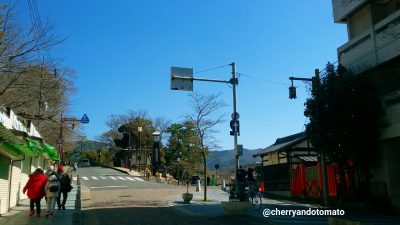 After a 15 minute walk (about 2 km), we spotted Sarusawa-ike Pond on our right. Sarusawa-ike Pond is an artificial pond created in the year 749.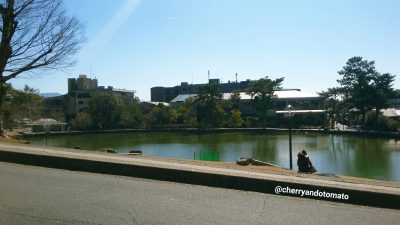 Then, the closest tourist destination from Sarusawa-ike Pond is Kofukuji Temple. It's on the left side of the road. There is no entrance fee, if you only want to stroll around the temple. But to enter Kofukuji National Treasure Museum and Eastern Golden Hall in the area, you have to pay entrance fee. You can also find couple of deer around the temple.
Kofukuji Temple is one of UNESCO World Heritage Sites in Japan. And this beautiful 5-story wooden pagoda is the second highest pagoda in Japan, after the other pagoda in Toji Temple, Kyoto.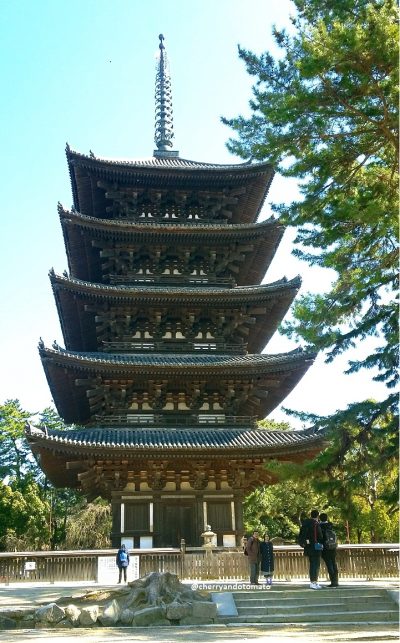 Nara Park/Nara National Museum
From Kofukuji Temple, let's continue our journey to Nara Park. Nara Park is one of the most-visit destinations in Nara. Easy to access, it can be reached on foot.
Nara Park is the home of hundreds wild deer. Even though deer are everywhere, in my opinion the park actually doesn't smell bad. Deer droppings are rarely found, so you can walk comfortably on your visit.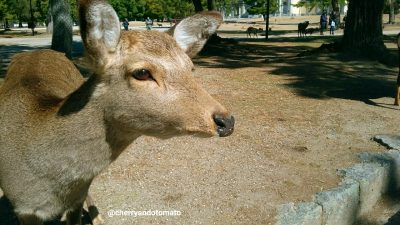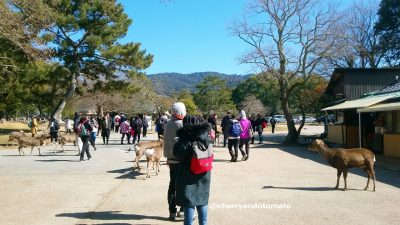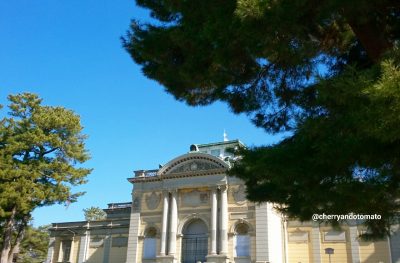 I'm sure you already watched video of bowing deer. You can also find one bowing deer, but first let's buy some Senbei. There are some ladies who set up tables selling Senbei, you can purchase it for 100 yen. Oh, if you bring foods in your bag, some deer will come to you automatically.
When you're already outside the park and walking through large footpath surrounded by trees, please pay attention on the trees. You might get lucky and find these unique and pretty lanterns.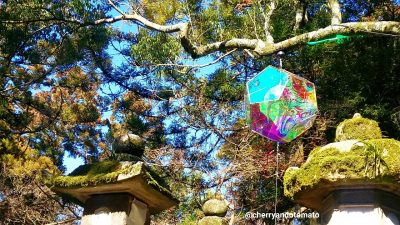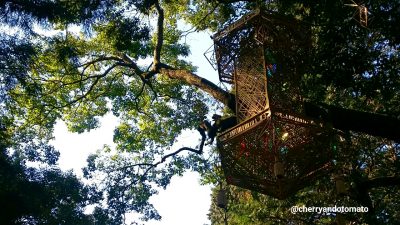 There are several small shops around here, so you can take a break and enjoy Japanese snacks. When I bought an ice cream, I have the opportunity to chat with the shop owner. Apparently, he had visited Surabaya, Indonesia. This shop provides many wooden seats, so you can take a break and enjoy delicious strawberry or Goma ice cream. You can also find small shops around Nara Park or Todaiji Temple. Have a visit, you might find interesting souvenirs for your family and friends.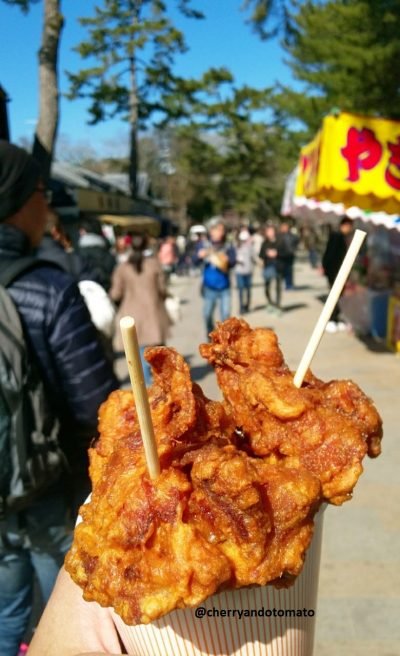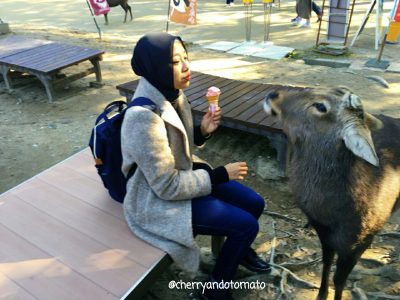 Kasuga Taisha Shrine
Let's move on to our last location, Kasuga Taisha Shrine. Kasuga Taisha Shrine can be reached on foot for 15 minutes from Nara Park.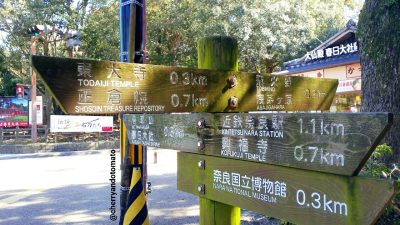 Kasuga Taisha Shrine is established in 768 CE and located in the East of Nara Park. Kasuga Taisha Shrine has over than 3.000 stone lanterns.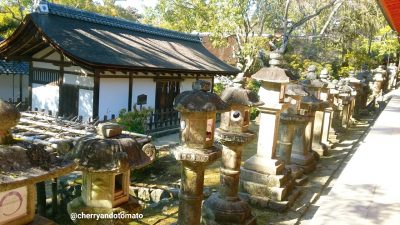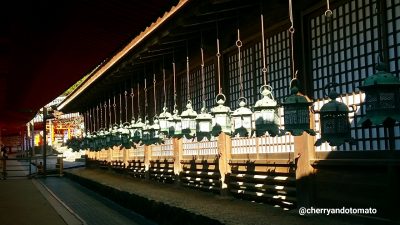 Entering the shrine, you will encounter couple of deer. On your right and left side there are a vast number of stone lanterns and you might see some baby deer emerged from between the lanterns.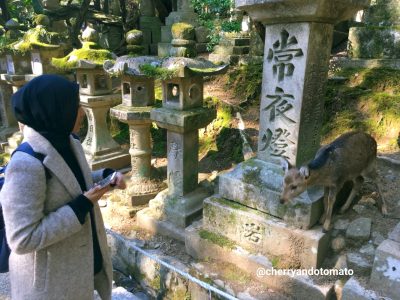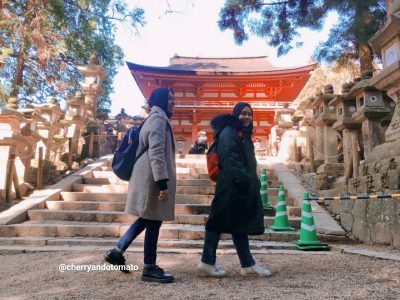 Here at Kasuga Taisha Shrine you can see many prayers and wishes written on Ema (wooden plaque) hanging on the board and also many O-mikuji tied on bamboo board.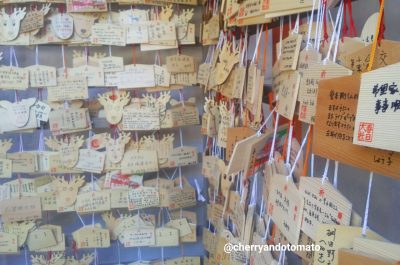 Prayer Room
There is a tourist information center about a minute from Nara station. It provides services that you can see from information board in front of the building. Prayer room is one of the services provided by this tourist information center, so that Muslim visitors can enjoy their time without worry when the time for prayer has come.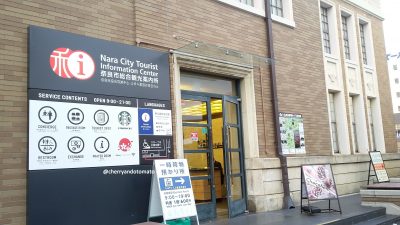 Actually, my friends and I were kind of confused about where and how we are going to access our destination. But fortunately, some of Nara's popular destinations are can be reached on foot, so we didn't experience any problem or get lost. Just follow the route or sign boards by the side of roads. And you can reach your destination without hassle. I hope this article can help you plan your trip to Nara. Have fun planning your trip!
To know more about Nara City Tourist Information Center, please visit this link.