Tasty Vegetarian Meals at Kick Back Cafe
Written by: Nadhirah binti Anuar
If you happen to stroll around Chofu, why not stop by Kick Back Cafe. The cafe is located near Sengawa station, 10 minutes walk from the station, easy to find and there is a big sign outside.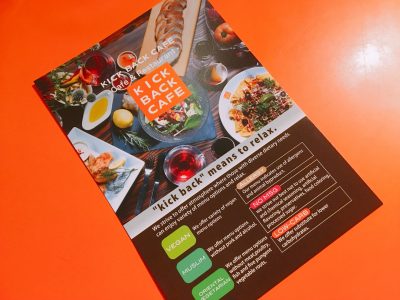 As you walk in, a charming dining atmosphere welcomes you. A simple yet casual café setting with a steel top bar, concrete floor, exposed pipe open ceiling combo with studio lights and a stage with a complete set of music instruments. Kick Back café has an extensive menu of reasonably priced appetizers and entrees suitable not only for vegetarians but also Muslims. There are many delicious culinary choices to pick from.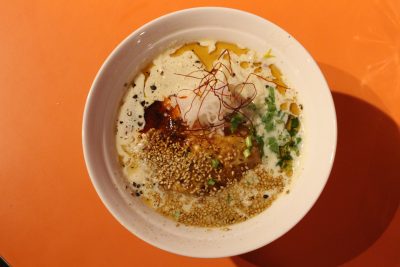 The chef boasts that the cafe offers menu options that do not contain pork and alcohol. Not only is it vegetarian and Muslim friendly, but it's also good for your health as they strive to avoid using artificial and chemical seasoning, artificial flavouring, preservatives, food colouring and processed sugar in their food. Aside from the countless health benefits, they also offer an abundance of flavour.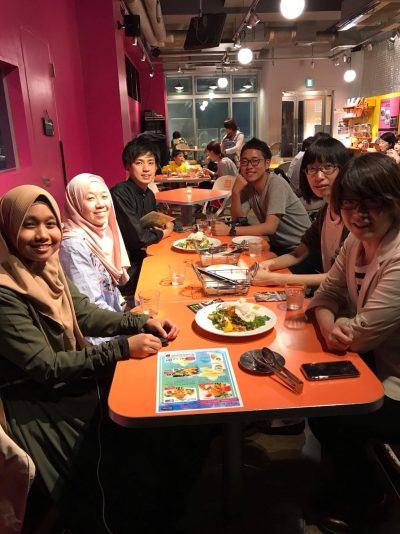 If you come from South East Asia, you would be familiar with a dish called gado-gado. This dish can be describe as a comfort food with a twist, loaded with fresh vegetables, fruits and almonds tossed in a homemade peanut dressing. Don't forget to order the vegan satay – tofu with spicy homemade coconut and peanut sauce, a perfect appetizer for summer. One of the best items in their menu is a signature dish known as the Soy Milk Ramen. The broth is not too spicy, yet topped with tofu and sesame, very rich and creamy. The noodle texture is excellent, springy to the right degree.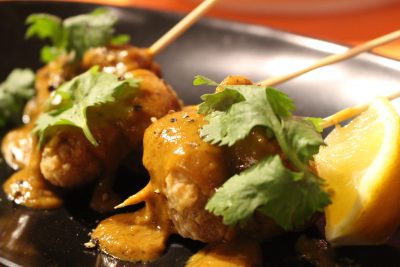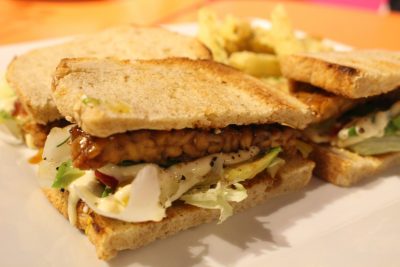 The service was absolutely amazing, as the staff made us feel very welcome, offering just the right balance between friendliness and efficiency. The menu is written in both English and Japanese. They also mention details of the ingredients that they use in their dishes including nutritional facts. The café also provide a prayer space, so fret not, you can eat to your heart's content without having to rush off to a mosque. You can even book the entire space for any occasion such as seminars or lectures. So if you are organizing a gathering for some delicious food, be sure to try this place out! Needles to say, it is a fantastic place for friends to gather, relax and enjoy themselves.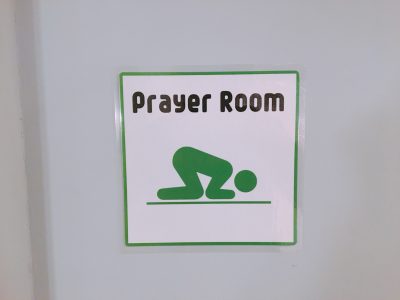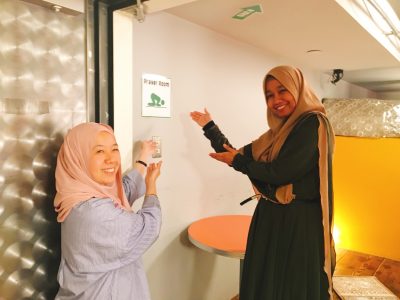 Kick Back Cafe
Address

Park square Musashino 1F, 2-11-1, Wakaba-cho , Chofu city, Tokyo 182-0003

OPEN

11:00-22:00

TEL

03-5384-1577

Halal Gourmet Japan