Halal Okonomiyaki in Kyoto
Written by : Syadza
Good news for Muslims visiting Kyoto, because starting now you can enjoy Halal okonomiyaki at Okonomiyaki Restaurant Sansei. This restaurant had been established for a long time, but start from this summer, they provide Halal menu too!
This restaurant provides an a la carte menu and also a set menu.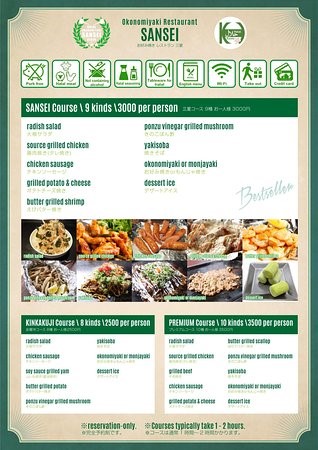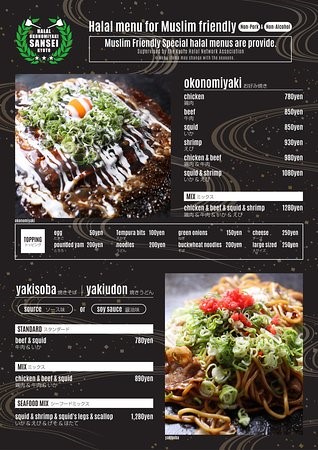 Besides using meat and Halal ingredients, this restaurant also uses hotplates, cooking utensils, and special Halal menu tableware. This restaurant can accommodate 60 people, so you can enjoy Okonomiyaki with groups.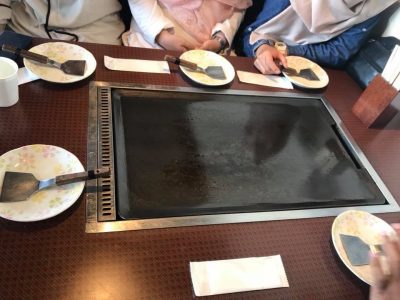 In Japanese, okonomi means "like" (which you like, or what you want) and yaki means "grilled" (the term "fried" is only used in Japan if food is fried in very much oil). As the name implies, okonomiyaki topping can be adjusted to the tastes of people who want to eat it. Likewise, in this restaurant, you can choose toppings according to your taste. In addition to the okonomiyaki menu, there are also other menus such as yakisoba, yakiudon, and various other grilled menus. Don't miss the cold dessert menu that is perfect for this summer.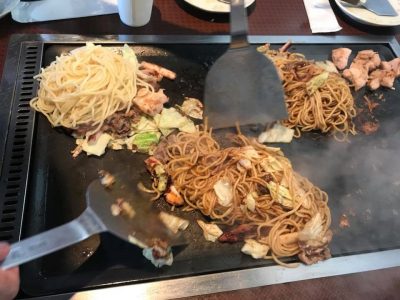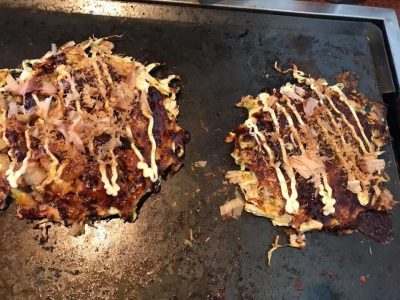 Great Location and Comfort Access
For those who would like to come to this restaurant, you can use Kyoto City Bus and get off at Kitano Hakubaicho halte bus. The restaurant is just right behind the bus stop and located on the 2nd floor. The location is quite strategic and easily accessible, just 1 minute walk from Kitano Hakubaicho station, or 10 minutes by bus from Kinkakuji.
Reservation
To be able to enjoy food at this restaurant, you must make a reservation via e-mail to sansei.kyoto@gmail.com or send a message to Instagram account @ halal_okonomiyaki.kyoto at least one day in advance
Now there are more restaurants that provide Halal menus in Japan. Life as a Muslim in Japan is even easier! Arigatou Gozaimasu!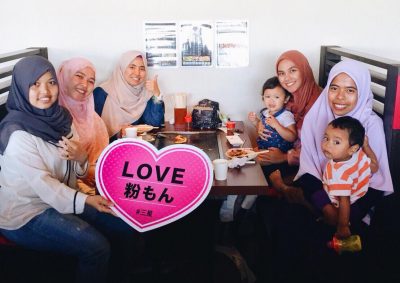 About Okonomiyaki Restaurant Sansei
Address

2F Haitsukusunoki, 8th Kamihakubai-cho Kitano, Kita-ku, Kyoto 603-8325

OPEN

10:00-17:00

TEL

+81-75-463-9933

Email

sansei.kyoto@gmail.com

Halal Gourmet Japan