Enjoy a Magical Winter Wonderland at Kenroku-en Garden and Kanazawa Castle in Kanazawa, Ishikawa Prefecture
Have you made your winter plans to Japan yet? In this article, I would like to share my Kanazawa winter wonderland story. I visited two popular tourist destinations in Kanazawa, Ishikawa prefecture. My dream to see thick layers of snow had finally come true as I experienced my first magical winter in Kanazawa. Happy reading!
Planning to visit Nara? Read article about a day in Nara here.
Access to Kanazawa
Kanazawa is located in Ishikawa prefecture. I went to Kanazawa with Thunderbird from Osaka Station and it took about 3.5-hour train ride. Thunderbird train ticket cost about 9,500 yen (one way). For further information about how to access Kanazawa, please click here.
Kanazawa Station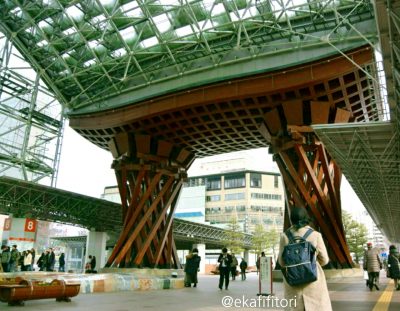 Arrived at Kanazawa Station, I was welcomed by a spectacular glass dome "Motenashi Dome" and a huge wooden gate "Tsuzumi-mon" at the East entrance. I was captivated by its beauty and uniqueness, some of the tourists and me took pictures of these masterpieces.
If you don't have the chance to buy souvenirs for your friends and family, then the shopping area in the main building will be your savior. This shopping area always packed with visitors hunting for Kanazawa's authentic souvenirs.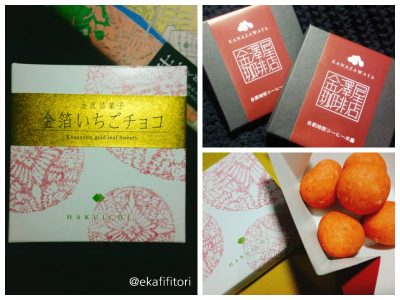 Kanazawa Castle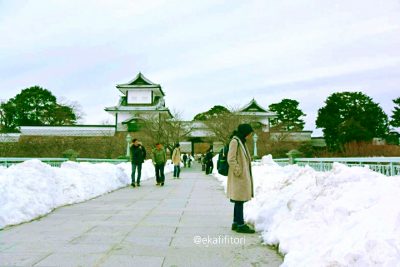 I took a 15-20 minutes bus ride from Kanazawa Station to Kanazawa Castle. The bus ticket cost only 200 yen. Click here for more information on how to access Kanazawa Castle.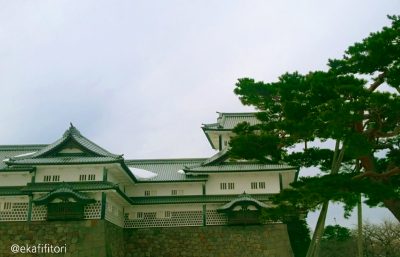 Kanazawa Castle was built in 1580. For over the centuries, Kanazawa Castle has burnt down several times. Two of the storehouses and the "Ishikawa-mon" Gate were the only remaining buildings that survived the fire at that time. Tower Hishi-yagura and some of the damaged castle buildings were reconstructed in 1999. Kanazawa Castle was designated as a National Historical Site in 2008. Visitors can enjoy the spectacular scenery of Kanazawa Castle and Kanazawa Castle Park for free.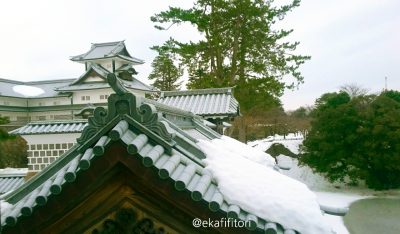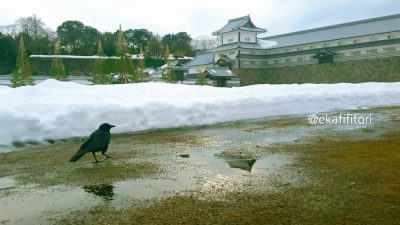 Hishi-yagura Tower
Hishi-yagura is a diamond-shaped tower that constructed in 1787. And after some fire incidents, the tower was reconstructed in 1999. Inside the tower, you can see a scale model used by carpenters to plan the reconstruction process.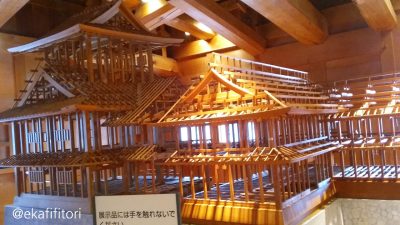 To see inside Hishi-yagura, you have to buy a set ticket that is sold around the castle. One set of ticket includes Hishi-yagura ticket for 310 yen and Kenroku-en Garden for 500 yen.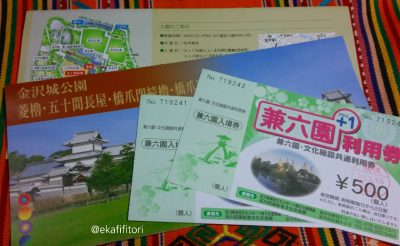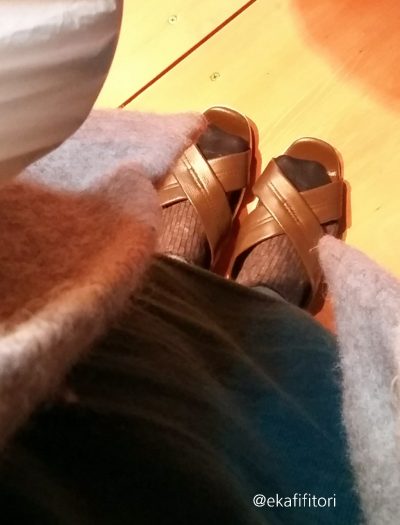 Kenroku-en Garden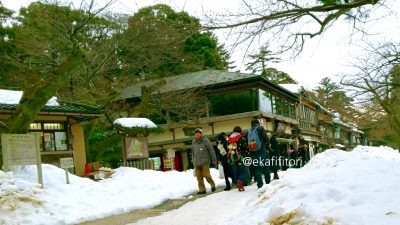 Kenroku-en Garden is located only a few meters from Ishikawa-mon Gate of Kanazawa Castle. Pedestrian way to Kenroku-en Garden is lined with small restaurants and shops. The development of Kenroku-en Garden started in 1676 and fully opened to the public in 1872. Inside the garden, you will see the Karasaki pine trees with Yukizuri ropes strung to protect the branches and twigs from heavy snow. Kenroku-en Garden is one of the three most beautiful gardens in Japan. Having witnessed firsthand the extraordinary Kenroku-en Garden during winter, made me want to visit again in spring when cherry blossoms bloom.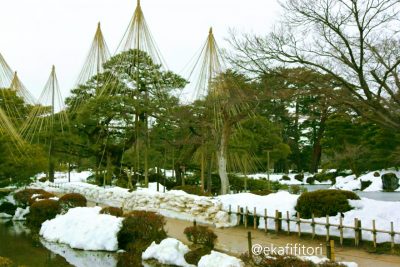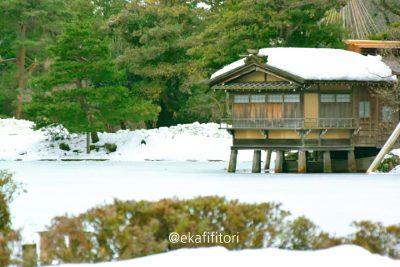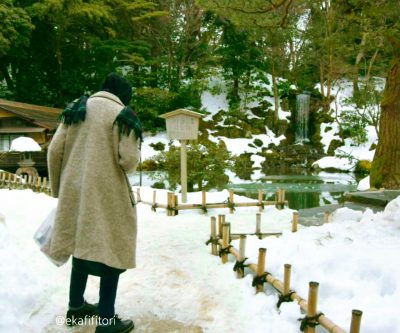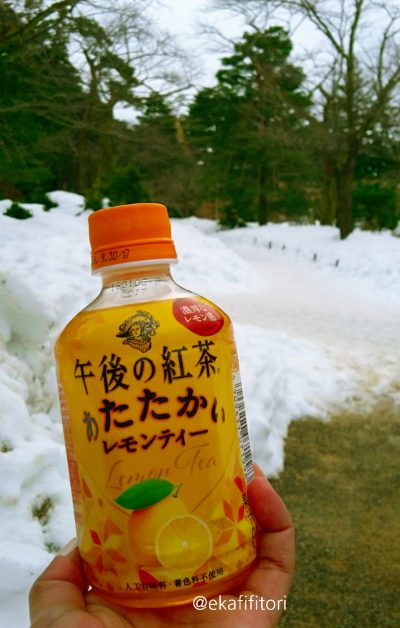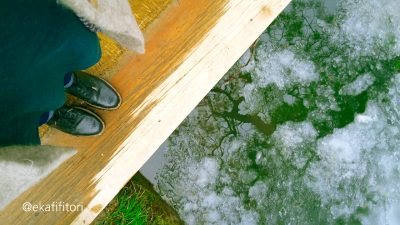 Kanazawa Mosque
Click here to see Kanazawa Mosque address.
Visit Kanazawa and experience a winter wonderland in Kanazawa Castle and Kenroku-en Garden. The picturesque scenery will take your breath away. I hope this article can give you some inspiration for your winter holiday! Let's start planning your trip to Kanazawa!