High-Class Ohmi Beef is Now Available Online!
Do you know ohmi beef?
Ohmi beef is Japan's three major wagyu together with Matsusaka beef and Kobe beef, that is originating in Shiga Prefecture in Kansai area (located just side by side with Kyoto). Omi Beef has a history dating back approximately 400 years, far longer than any other wagyu brand.
In Tokyo, you can enjoy Ohmi beef at Ohmigyu Dining Iyasaka (nearest station : Osaki station on JR Yamanote Line) as we introduced before.
The World's First Halal Ohmi Beef at "Ohmigyu DINING Iyasaka"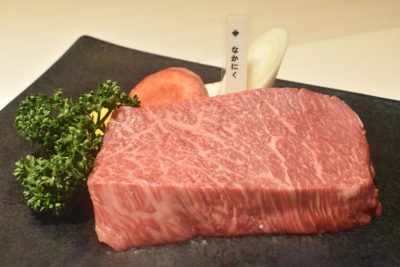 This time Ohmigyu Dining Iyasaka started to sell this high-class Ohmi beef!
Get it delivered directly to your home!
How to order
Please order through link below
【Halal Beef】Halal Ohmi Beef(Wagyu) Thigh barbeque set 900g
https://goo.gl/xWekCd
【Halal Beef】Halal Ohmi Beef(Wagyu) Thigh steak set 150g X2 pcs
https://goo.gl/pz4Q6V
【Halal Beef】Halal Ohmi Beef(Wagyu) Thigh yakiniku set 300g
https://goo.gl/NtBNKy
【Halal Beef】Halal Ohmi Beef (Wagyu) Thigh slice 300g
https://goo.gl/18LjoJ